OSI Rock Star Exclusive Membership is now open (20 Jul 09)
In your Success Newsletter this week:
Become a Rock Star –

now is the time to commit to your Success

New Success Classes were just posted on OSI Rock Stars

Upcoming Classes –

Ask J, Amazon Conference Recap, Trading Assistant, Sourcing and more.
Welcome and thank you for Choosing Success!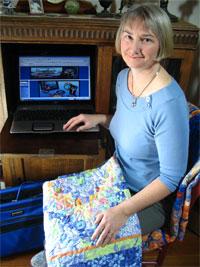 If you weren't able to make it to the recent Amazon Conference that was held in Seattle this past week, we have a very special treat for you. Alice of Alice in Stitches, one of the speakers at the event, will be joining us on Tuesday to give a recap of the events including the 'MUST know' parts for utilizing this powerful selling channel. Get call-in info below.
Speaking of great classes, we have back to back ones coming up next week with Colette Marshall, President of World Wide Brands. We will be answering that #1 sourcing question – how do I find products that will make me a profit on eBay! Save your spot on these very popular classes – see info below.
Also, I posted the following on Facebook, but for some reason a few of you aren't on there yet.
eBay Partner Network's latest announcement is causing quite a few people to scramble – this means no more Twitter/eBay affiliate love
Yep, eBay has posted a pretty dramatic announcement concerning their eBay Partner Network affiliate program. This will affect your Twitter, Facebook, Squidoo and any other site where you don't own the domain. You can find the post at http://www.ebaypartnernetworkblog.com/en/news/ebay-partner-network-policy-updates-effective-july-20th/
Keep up to date with recent announcements at http://www.facebook.com/janelleelms
Blessings to a prosperous week,
j
Become a Rock Star – now is the time to commit to your Success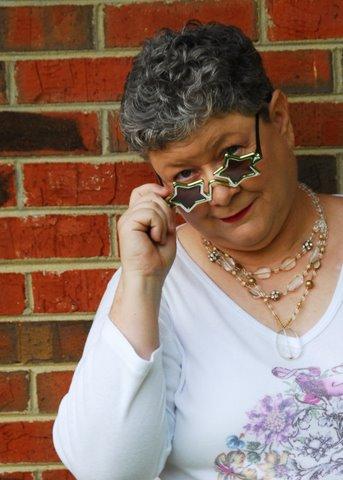 Many of you, especially after seeing the Rock Stars in action while in Vegas, have been writing and asking when we are running our special membership pricing again ($1 a day to be a Rock Star). WooHoo – today is the day! AND if you are considering making the move to Choose Success and join us at Rock Stars, I would definitely make your decision quickly. The special membership pricing is only good until 8/3/09 AND then it will not only be going back to 'normal' prices, but we have a price increase coming up too.
My financial advisors have been fussing for a while now about raising prices on Rock Stars and they have finally won out over my insistence to the contrary. But I made them promise to first give you a chance to join at the special membership pricing we only offer a couple times a year before they raise the prices.
Now before I continue, please note – ALL Rock Stars, while they are RS's, are grandfathered into the great price they signed up at and it will never go up as long as they are members of Rock Stars – woohoo!
The advisors showed me the other education marketplaces, and they are right…no one comes close to offering what we do for the price (or truth be told, have the success we do). In fact one company on the comparison report the advisors showed me teaches similar subjects to ours, but only does 2 classes a month and charges $79 a month! Some of the other 'education sites' the advisors reviewed are all within about $10 to $15 of the membership price to Rock Stars, but they don't even come close to having:
Almost 400 hours of Success education

An additional 10+ hours of training each month including weekly LIVE coaching calls with me AND a monthly Live call where we review your eBay Stores

Topics that include not just eBay, but Amazon, Etsy, SEO, marketing, motivation, sourcing and much more

Classes that include step-by-step training videos with easy navigation links to the others sites mentioned during the class

Access to a powerful network of guests from my personal address files

And none of them come even close to the phenomenal group of Rock Stars we have on this site – supportive, encouraging, helpful, enthusiastic, and truly success minded.
I want to reassure you that we aren't cutting back on the amount of classes we do, in fact we have recently bumped up the amount of classes we are teaching! AND there is a powerful multi-series class starting the first week of August on Profitable Keywords – an OSI Rock Star exclusive.
Here are the limited time membership options:
$15 a week ~ Only offered for a limited time ~ Your membership price will never go up as long as you continue to be a Rock Star!
$49.00 per month ~ Normally $59 retail ~ save $10 a month ~ For those who want to check out the Success Tour Bus
$365 a year ($1 a day!) ~ Normally $708 ~ save $343
Starting 8/3/09 all of these prices will go up. Again, you are grandfathered in to your RS price and it will never go up.
New Success Classes were just posted on OSI Rock Star!
Starting in June, the Ask Janelle classes are being switched from once a month to every single Thursday! This allows easier access to me and faster answers to your questions.
Topics for this week's class include:
eBay Partner Network

A/B Testing

Listing Variables (eBay's new listing format)

and much more
In part 2 of this Trading Assistant series, we had the honor of having one of the top TA's in the world on the show, Christopher Spencer. He shared:
How he grew his first item into a half a million dollar a year business

Ways to locate and grow your client list

Tips for marketing and publicity

Advice on management of your business

and much more


Christopher Spencer is a former celebrity manager and lifelong entrepreneur. He started selling on eBay in 1998 and quickly grew his online business into a major enterprise. Chris is the president of his own corporation, The Spencer Company, based in Burbank, CA. He founded this firm in 1988, at the age of 18, as a direct marketing company. His hobby of selling on eBay took off in 1999 and landed him in the December 27, 1999 issue of Time magazine. Committed full-time to eBay since 2000, Chris is now a Shooting Star member (with over 10,000 feedbacks) on eBay, an official eBay University Instructor, and a Certified eBay Educational Specialist, ranking #4 among certified eBay trainers nationwide.
Starting in June, the Ask Janelle classes are being switched from once a month to every single Thursday! This allows easier access to me and faster answers to your questions.
Topics for this week's class include:
eBay Ad Commerce

Selling Manager Pro

Sourcing profitable products

and much more
Learn how to become a Trading Assistant and add another profitable revenue channel to your business
Part 1 of this series includes:
What a Trading Assistant is

Adding it to your Road Map to Success

Filling out your profile for optimal success

Tools to elevate your success

Legal details

and much more
eBay Guides are a powerful way to skyrocket your business to the top of Google. Come learn how in just 30 minutes!
Upcoming Classes
New Classes
Thank you so much to all of you who are sending in ideas for new classes and the series you would like to see on Rock Stars.
One of the suggestions was more 'mini classes' that are 30 minutes less for the busy on the go people. Another great suggestion was easier access to me. Because of these two great ideas, we are going to try something for awhile and see if it works for you. Instead of having one 2-hour Ask Janelle class each month – where you have to save up all your questions for that one time, we are going to try having a shorter Ask Janelle class each Thursday starting this week. And remember, even if you can't make the live coaching call, you can still send in your questions and listen to the replay.
New Classes coming up…
Hey…get registered ASAP for these classes. All OSI Live classes are fr-ee to attend and instructions are included during the registration process for both the podcasts and the webinars. When the class says, OSI Rock Star Exclusive, only OSI Rock Stars are allowed to attend.
Remember, you can either ask a question or simply put "I Choose Success" in the question box.
7/21/09, Tuesday at Noon pst/3pm est (OSI Rock Star exclusive)
Ask Janelle your Success questions – July Week 4
LIVE Coaching with Janelle
Have a new business idea that you need advice on?
Questions about sourcing, research, marketing?
I'll be answering these Live during our new weekly show. First come, first served!!
Please note: If you would like me to review your Store, please make sure you get registered for our monthly 1% Review class. So that I can spend more time coaching eBay Store owners in-depth, we are now moving all 'can you take a look at my Store' questions to this new monthly class. (class registration for the monthly eBay Stores reviews will be coming up soon).
Save your spot by going to: http://osirockstars.com/?page_id=818
7/21/09, Tuesday at 2pm pst/5pm est (open to all)
Amazon Conference Details with Alice of Alice in Stitches
Alice was one of the guest speakers at the recent Amazon conference held here in Seattle. She will be sharing details of the event as well as answering your questions.
This is a 'phone only' class. At 2pm pst/5pm est, please call:
712-421-8449
And use passcode: 646774#
7/27/09, Monday at noon pst/3pm est (OSI Rock Star exclusive)
Trading Assistants – Part 3 of 3
Join us for the final class in this 3 part series. We will cover:
What a Trading Assistant is
Setting up your TA account
Sourcing & Marketing opportunities
and much more
Get registered at: http://osirockstars.com/?page_id=818
7/27/09, Monday at 6pm pst/9pm est
Source it for eBay (Part 1)
Join Colette Marshall, President of Worldwide Brands and myself for a 2-part class on Sourcing.
Some manufacturers and their wholesalers won't allow you to sell their products on eBay. There are also right and wrong ways to sell competitively. Ask your questions about how to source the best products to sell through eBay Auctions and eBay Stores. We'll also be discussing how to sell them on eBay.
Get registered at the World Wide Brands website today (scroll down to get to my class, but feel free to register for others as well)
7/28/09, Tuesday, at Noon pst/3pm est (open to all)
Source IT for eBay – Part 2
After you've set up your eBay store correctly, there are ways to be competitive with pricing on eBay with the correct sourcing methods. In this webinar, Colette from Worldwide Brands and I will discuss how to use the best sourcing techniques to be competitive on eBay. Ask Your Questions about sourcing the right product for eBay.
Save your spot on this popular class at https://www2.gotomeeting.com/register/885892595
Tagged with: