Are you going to claim your money? (08 Jul 09)
In your Success Newsletter this week:
Do you need some extra cash?

I have multiple pt/ft fun job openings in many cities in the US – woohoo!

FINAL HOURS –

Are YOU ready to be part of that 1% of eBay Store owners?

New Success Classes were just posted on OSI Rock Stars
Wow, just returned from a busy networking week in Vegas at the WSRadio Party (hello all you new Rock Stars and soon be new Rock Stars!! You know who you are!)
And now I am off to Alabama for the Bug Conference – one of the first of its kind! I am SO excited – can't wait to hear how they are using Facebook Ads in their 'businesses'.
Check out the cool business opportunity one of my fellow entrepreneurs just filled me in on. He is expanding his business and needs more people/employees FAST. It's always nice to have some extra money coming in.
Looking forward to 'seeing' you this week.
Blessings,
j
Do you need some extra cash?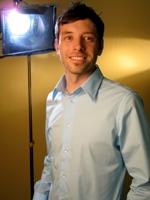 I was talking to my friend Josh tonight (yes, the same Josh who many of you met in Vegas – he was the one doing the video shoot for the Rock Stars and the Video Bible Project). He is a serial entrepreneur like many of us…and not only does he have a thriving international video production company but he just started a new venture with the gold business and can't keep up with the demand. He was asking me if he should put ads on Craigslist to hire all the people he needs. I made him promise to not do that until I could get the information out to all of you first. I figured extra money is always good and you would be working around gold/silver, coins, estates and collectibles – a world that many of you are already very familiar with! It's a great opportunity, part or full-time, positions in management if you would like AND I happen to know that some of the staff travels with him too (ALL expenses paid – egads!) The shows sound like SO much fun – in fact I'll be heading up to Michigan to work with Josh on some of this. If you are interested, email him (josh@thespenceragency.com) ASAP as I know he is hiring quickly for these newly opened positions. Here is the ad he sent me:
If you're looking for a full time/part-time job, OR just some extra spending money, I may have the perfect opportunity for you. We have openings for a number of different job positions with pay ranging from fifteen to twenty-five dollars per hour. A typical day at work would be Thursday through Sunday from ten am to five pm with some openings in the evenings through out the week. As a member of our team, you would greet the customer as they arrive at events to sell their gold and silver, and walk them through a process that we would fully train you on. During your time with each customer, you would determine the karat, weight and value of their gold and silver. If they decide to sell, you would write up the order on the company invoice and send the customer to the cashier to check out. Some of our team has an opportunity to travel with all expenses paid!
Most of the testing positions are available paying $15 an hour. Local management positions are available at a greater pay up to $25 per hour. Managers would obtain extensive training to learn the process of testing precious metals, and would hold a management role over a team of testers at one of the Gold and silver buy back events. I have started to interview applicants and collect resumes and plan to fill all positions in July. If you live near any of the cities listed below and would be interested in applying. OR if you know anyone that you think would be a great candidate for one of these positions, please email Joshua Spencer josh@thespenceragency.com ASAP.
Following are the cities that we are currently hiring;
Jackson

, Mississippi

Hattiesburg

, Mississippi

Mobile

, Alabama

New Orleans

, Louisiana

Baton Rouge

Louisiana

Shreveport

, Louisiana

Lafayette

, Louisiana

Monroe

, Louisiana
Bakersfield, California

Honolulu

, Hawaii
FINAL HOURS – Are YOU ready to be part of that 1% of eBay Store owners?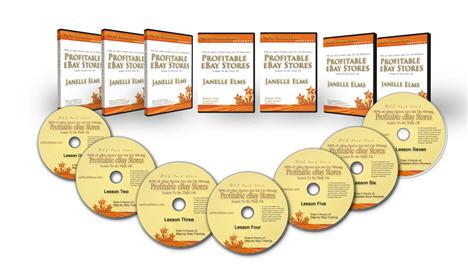 Reminder: For those of you who haven't yet used your exclusive coupon code…Today is the last day to use it and receive 10% off & free upgraded shipping for the eBay Stores Success 7-cd set.
Also, if you purchase the eBay Stores 7-CD set in the next few hours you will receive a rare seat at the BONUS eBay Stores Live Coaching call that is today, Wednesday at Noon pst/3pm est (a replay of the class will be made available to ALL 1% eBay Store members after the class is finished). Your coupon expires at the end of today.
To claim your exclusive discount and get in on the powerful eBay Stores training, simply:
1. Go to www.OnePercentCoach.com
2. Put the eBay Stores 7-CD set training in your cart – (SECRET, the 10% discount also works for the special Newsletter training on that page too!)
3. In the Coupon Code box type in the exclusive coupon code FINALHOURS
4. You will see the discount immediately applied to your order.
5. Check out and your powerful 25+ hour, step-by-step CD training will be shipped out to you today with FREE upgraded Priority Shipping. You will be on your way to increased profits by this weekend.
New Success Classes were just posted on OSI Rock Star!
MINI – eBay Guides (03 Jul 09) – http://osirockstars.com/?p=872
eBay Guides are a powerful way to skyrocket your business to the top of Google. Come learn how in just 30 minutes!
Success Answers with Janelle – July 09 week 1 (02 Jul 09) – http://osirockstars.com/?p=871
Starting in June, the Ask Janelle classes are being switched from once a month to every single Thursday! This allows easier access to me and faster answers to your questions.
Topics for this week's class include:
Blogging

Self-promotion

Choosing a digital camera
and much more
Tagged with: