Lynn Dralle's latest book – just released (15 Jun 09)
(If you have already taken advantage of this awesome book deal, then scroll down to read the OSI Success Newsletter)
Not sure how to say this…
QUIT READING RIGHT NOW AND GO GRAB LYNN DRALLE'S LATEST BOOK
"The 4th 100 Best Things I've Sold on… eBay"
Home Run: My Story Continues by The Queen of Auctions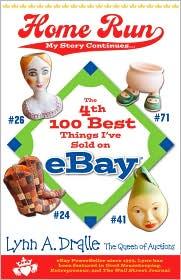 There…that should be about right!
C'mon…$15.95 for a book full of fabulous stories (we call them Home Runs at Rock Stars as does Lynn in her latest book) about unknown treasures found at garage/estate sales and then sold for a VERY pretty penny. Do you really need any more of a pitch than that? That's not even .16 cents a story!
Ok, fine…how about that the book is by THE Lynn Dralle – the most brilliant person in the marketplace that is teaching about using garage & estate items to create sales on eBay?
You could use these stories to educate yourself on potential Home Runs for your own garage sale adventures this weekend! Can you imagine bringing home an item that you bought for .50 and then making $2000 this weekend? Heck that pays for the book right there!
Perhaps it would be beneficial to know that this is her 4th book of this fabulous series…
Or better yet that she rounded up some of her eBay friends (me included) to give you amazing bonuses in addition to receiving this cool book? (value of $534) On top of these bonuses there is also prizes including 3 one year memberships for Auctiva – ooh, I hope you win that one!
I'm giving away a rockin' free success class on eBay Stores. Here are the details of this Live Coaching class:
Are you ready to learn how to start using eBay Stores as a powerful online e-commerce tool in your business?
Join us for the eBay Stores Success Coaching where we will be showing you:
· Creating your Profitable Keyword sheet
· Setting up your eBay Store in 3 easy steps
· 5 Key areas for profit
· How to get eBay to PAY you to have an eBay Store
· and much more.
You're still reading? eGads…tough group today.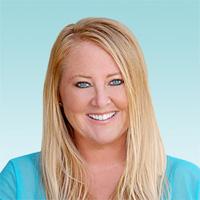 Ok, what if I do this…for the first 10 people who purchase Lynn's book RIGHT NOW at the awesome price of $15.95 and forward me their email receipts I will give you a 25% off coupon to use on ANYTHING in the www.osiLibrary.com. Yes, this even includes the best-selling eBay Stores 7-CD Success set (you could save over $75!!). Eeks, have never done that before…but that is how much I love this book and think you should have it!
PS – you only have 48 hours to grab this amazing book deal for $15.95…clock is ticking…
PSS – of course you can let your friends in on this deal…but tell them they only have 48 hours too.
Ok…that's all I've got. If you aren't already on Lynn's site buying this great book for the price of 3 lattes, I hope you are on a plane to Bermuda or have some other good excuse!
You rock Lynn. Thanks for doing such a great, educational and fun to read book. Can't wait to see you in Vegas. Let's firm up those social plans and try not to get arrested this year – lol!
In your Success Newsletter this week:
BIG Facebook News

– 550 a second, egads

New Success Classes were just posted on OSI Rock Stars

Update on eBay Announcements –

Oops, forgot one last thing

99% of eBay Stores are set up wrong

– Join us for the BONUS class on being that 1% (must join by July 8th)

Are you going to Vegas for eBay 'live' (ok…the eBay Radio Party)?

If so, this is a must read.

I am giving away an eBay Stores 7-CD Success set (VALUE $297) AND a year membership to OSI Rock Stars (VALUE $705)!!
I am so incredibly proud of the Rock Stars. They just went through an intensive 9-week course on setting up profitable venues outside of eBay. They rocked it! (and those classes are posted on the site for 24/7 review now)
Coming up next month we will start a very powerful series all about keywords and SEO and PPC. It's going to be fabulous! Are you choosing Success yet?
Wishing for an incredibly profitable week for all of you!
Blessings,
j
Big Facebook News

Holy Cow – Friday on Facebook was insane. I am glad so many of you were able to grab your personalized URL's on Facebook, unfortunately many weren't (or still haven't heard about it yet – eeks!) I am sure someone will grab www.FacebookURLsForSale.com and make a great business out of reselling accounts, albeit illegally.
OSI Rock Star Bryan of Flightline Fabrications fame and his family were up in Seattle – always fabulous to see them. We should have got video of Bryan and I ignoring everyone else at the table during dinner, laptop with the wireless card set up right at 8:55pm, and some intense URL grabbing for our multiple Facebook accounts – such humorous entrepreneurial behavior to the rest of the world. His delightfully charming Uncle Ross was asking me what a 'Facebook' is and telling me that a 'laptop' is a napkin – had me in tears laughing so hard.
If you haven't grabbed your customized Facebook URL yet, check out the 'how tos' and 'why tos' here.
New Success Classes were just posted on OSI Rock Star!
Success Answers with Janelle – June 09 week 2 (11 Jun 09)
Starting in June, the Ask Janelle classes are being switched from once a month to every single Thursday! This allows easier access to me and faster answers to your questions.
Topics for this week's class include:
Buying Domains

Feedback Information

Handling eBay Updates

and much more
Success Review of 8 businesses – Part 1 (09 Jun 09)
During our 'Profits Outside of eBay' Series there were 8 businesses that completed the Success Steps and turned in their Road Map to Success. As a BONUS for them choosing success, we created this special class and did individual coaching sessions with each of them about their businesses. This 2-part powerful series lets you in for a front row seat to see best practices in businesses that are heading in the right direction.
The first four businesses we review are:
Captain Mike of Captain's Coins Cards and Silver

Cindy of Twirl Planet

Carol of Alphabargains

Deb of Book Corner Cafe
During this first hour of live coaching we covered quite a few Success subjects including:
How to get your eBay Guides ranked #1 on Google

Sculpting SEO (have to watch to learn this new term)

Finding your buyers on Twitter

Promoting your own business over other interests

and much more.
Success Review of 8 businesses – Part 2 (09 Jun 09)
During our 'Profits Outside of eBay' Series there were 8 businesses that completed the Success Steps and turned in their Road Map to Success. As a BONUS for them choosing success, we created this special class and did individual coaching sessions with each of them about their businesses. This 2-part powerful series lets you in for a front row seat to see best practices in businesses that are heading in the right direction.
The first four businesses we review are:
Janet of Zeh Original Art

Jan of Gosinta

Lisa of Vineyard Creek Originals

Maureen of New Jerusalem Gifts, Inc.
During this second hour of live coaching we covered quite a few Success subjects including:
Viewing a website through a buyers' eyes

Unique marketing for Artists on eBay

Convert! Convert! Convert!

Developing successful community projects
Success Answers with Janelle – June 09 week 1 (04 Jun 09)
Starting in June, the Ask Janelle classes are being switched from once a month to every single Thursday! This allows easier access to me and faster answers to your questions.
Topics for this week's class include:
Best Match

eBay Stores

Blogging

and even some eBay 'live' info thrown in at the end!
Update on eBay Announcements
HUGE thanks to OSI Rock Star Marlene for catching an update I missed (I was so excited about the Facebook URL event, I completely forgot). eBay has relented and Picture Manager will be good to go until January 2010 – WooHoo. Gives us a bit more breathing room to maneuver through the other changes. There is a great thread started on OSI Rock Stars by Kelli of Dream Adventures about where else people are going to be hosting their pictures.
We also have a new thread on sites where you can grab free photos to legally use in your newsletters, websites, etc. Check it out here.
99% of eBay Stores are set up wrong – isn't it time you became part of that 1%?
This is THE powerful class series you have been hearing about:
From eBay PowerSellers – who are raving that it has increased their sales by 400%

From the OSI Rock Stars – who can't believe how much traffic you could get OUTSIDE of eBay AND they are getting ranked on the first page of Google

On Twitter, blogs and Facebook – who are thrilled to not have to rely on eBay alone in their business

On eBay Radio & featured on the NEW eBay Store Radio show – whose responses were elated when they found out that eBay PAID you to have an eBay Store
In fact I recently was asked by marketing genius Eben Pagan (of Altitude, Guru Mastermind and Ignition fame) to present this valuable information to his exclusive high-powered entrepreneurs on his site.
This step-by-step series of 25+ hours of Success training is THE ONLY eBay Stores training out there that can teach you to take advantage of the true power of an eBay Store. If you are ready to quit paying money each month to use your eBay Store as a holding place for your inventory and finally turn it into the powerful profitable website it was meant to be, then join us at the 1% Club today.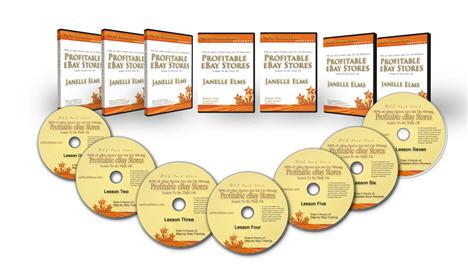 We have added a BONUS class that is ONLY for members of the 1%. But you must join by July 8th to receive your BONUS success education training.
The MOST requested training we do is, 'Can you look at my Store?' This class will take a look at your completed eBay Stores and offer Live Coaching from me. As soon as you purchase the eBay Stores Success Series, you will be immediately upgraded to free Priority shipping AND will receive an email with your exclusive BONUS class link!
Hey Janelle,
I've been meaning to send you a BIG THANK YOU for the last several weeks. Your class was awesome! And now I know why only "1%" of eBay Stores are set up right! Thanks to you mine is in the 1%! Your class covered what the buyers see and even more importantly what they don't see but you need to drive traffic to you eBay Store and website. My head is still spinning from all the content and possibilities that opened up
"…Plus this months profits are
quadruple my profits last year at this time!"
to me from this one class. I loved that this was a Hands On class with Homework. Each step was a progression building upon the previous week's information and the change in the way I actually thought about my customers, my store, and eBay were amazing. You suggested and informed every step of the way in such a warm positive way that I left each class feeling totally inspired. Plus this months profits are quadruple my profits last year at this time!
Ellie Lipetz
mzellieb
Are you crazy Janelle – this will be a ton of work for you to put together and WHY aren't you charging more for it?"
That's an easy question:
• Usually mentor programs (sometimes called inner-circle groups) are exhorbantly expensive. I think it's about time you quit paying for programs and started making money.
• I've bought a ton of products that might help my business (and I am sure many of them could if I actually opened the darn CD's)…but the programs that have benefited me the most are the ones where the actual guru mentored and walked me through the process.
• And I know if there is structure with actual training and homework, amazingly I actually follow through with the training – and I am hoping you will too!
• Plus I wanted you to have your eBay Stores in top shape for 2009
What are you waiting for – a long sales letter?
While you are READING this, the others are making money DOING it!
Take advantage of this exclusive coaching event NOW.
Hi,
I am part of the 1% and I do not know where to start with what an amazing change in my sales. I am selling to many new customers and my sales have increased from a low…low…low to over $1000 in just three weeks – Hurrah for my newly optimized eBay Store…and my Hero Janelle!
Part of my story is emotional and part of it is just the plain money facts after the Success Steps taught by Janelle. My emotional part has to do with all of my struggling in increasing my sales, and fighting a battle that I would never have won without first getting my store in order in the set up process. I had
"…my sales have increased from a low…low…low
to over $1000 in just three weeks "
almost given up on having a successful ebay store, when I decided to give it one last shot. Janelle came on line with this great opportunity to Join the 1% Club and how I could be more knowledgeable about my store optimizing. I jumped on it, thinking "Thank God for Janelle" and a gut feeling that now is the time, and the place to be is in the 1% Club.
I already knew Janelle is an amazing teacher, and now with these results and the increase in my sales, I am even more convinced…I could not have done it without her and her incredible knowledge base!
Ellen Russel
1% Club Member
OSI Rock Star
Las Vegas Baby – a MUST READ for all the info you need if you are going to eBay 'live' with us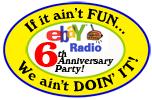 I can't believe we leave in almost a week for eBay 'live'! Yes, I know it's not really eBay Live…but a girl can dream.
Here is some important information to have handy:



Bag stuffing party:

5pm on Tuesday – my room (details when I get there) .

There will be 250 bags to stuff with your marketing materials.

I realize that there may not be 250 people at Live, but if we have any extra bags they will go home with you for additional marketing!!
– if you have not RSVP'd for the bag stuffing party, I need you to stop what you are doing right now and shoot me an email. Food and peppershots have to be pre-ordered!!


Wednesday at 10:45 am: exclusive Ask Janelle class – grab some coffee and come join us with all of your questions.

Will twitter/text location
Ok, now don't be disappointed by the next bit of news, but Jeremy is not coming. However, I do have a crew of 2.5 guys that are coming – Josh, Pablo, and Will. Will counts as the .5 because he is really coming to help Josh and I celebrate our birthdays, not work – lol.
Josh and Pablo are my video crew and will be taking over my room that week as a studio. We will be shooting testimonials for OSI Rock Stars AND also starting the video shoots for a VERY exciting new project that Josh and I are involved in. I mentioned it at the end of the Ask Janelle class last week. It's pretty huge news and I would love anyone who wants to participate to shoot me an email so we can get you 'booked' for video time!! If you haven't heard about the message I received a couple of weeks ago, check out this short video that is the beginning of this very incredible project we will start on the 24th (eeks, I get goose bumps just typing it!!). http://www.youtube.com/watch?v=cObV5Sl1LaY
Also, here is a bit of an article I did for Ina of Auctionbytes a few years ago for eBay Live in Vegas. A lot of it will still work for us next week:
What to Bring to eBay Live
Here are some of Janelle's ideas on what to bring to the conference.



backpack/wheeled one




very comfortable shoes




tad nicer outfit for the gala




clothes with your name ALL over them for marketing purposes




calendar of events




camera




sunscreen – it will be around 100 degrees



bottled water (you can buy when you get to Las Vegas, but they are a bit expensive)



business cards & other marketing items




empty suitcase




laptop – but leave in room
Networking is a critical component of every trade show – get out there and talk to people!
Here are ideas on how to market your eBay business while you are there.



Business cards




apparel




postcards




your product




presentation folders




pins
Getting Around Las Vegas
When you get to baggage claim at the airport, look up for the signs directing you to various doorways. Through these doorways you will be able to take a shuttle, a taxi, and even a limo to your hotel for eBay Live.
Note: If you are staying at Ballys, Flamingo, the Hilton, Caesars Palace, New York NY, Paris or MGM Grand, you can check into your hotel in the baggage claim area. These hotel check-in locations are located around the perimeter of the baggage area.
Airport Shuttles:
There are approximately six shuttle companies that can get you from the airport to your hotel. They average between $5-7 per person depending upon how far you are going (or $8-10 for a round trip ticket). My recommendation…here is one place you should splurge. The shuttles wait until they are mostly full before they leave, and then they have various stops along the way. This can mean waiting up to an hour before you get to your hotel. No matter where you are going, it always seems like your stop is last.
Taxi
Instead, head to the taxi line, which will look long, but it moves quick. (Tip: there is a smoking line and a non-smoking line, pick appropriately.) A taxi cab ride will run you around $15 to $20. This does not include a tip. Since they handle all 6 of my bags (hey, I am a girl) and give me hot tips on the best places to eat, I usually tip 15-20 percent.
Limo
My favorite trick in Vegas is to arrive at my hotel in a limo. The limo is $38 before tip (cash only, they do not take credit cards any longer). However, there is never a line to get a limo, the drivers are wealth of knowledge about what do (& not to do) in Vegas, they usually have cold water waiting inside, and (here is the best part), it is not $38 per person. Round up a couple of your new eBay Live friends you met on the plane, or while waiting for your luggage and share a limo. With six of you, that is only $9 per person with tip!! Make sure you get their business card for one of your nights out on the town.
Tram:
There are 3 trams on the Vegas strip. The tram at the end of the strip where eBay Live is being held is called the Mandalay Bay – Excalibur Tram. Heading south-bound, it starts at Excalibur and doesn't stop until Mandalay Bay. However, heading northbound, it includes a middle stop for the Luxor. The tram operates 24 hours a day and leaves the station every 3-7 minutes.
Everything You've Wanted to Know about Tipping in Las Vegas
Pretty much, if someone does anything for you in Vegas, they are expecting a tip…this is how they make their living. Your level of service throughout your trip will depend upon your tipping abilities. Here are some tips (no pun intended) to make your trip a smooth one.



Cocktail Waitresses: Drinks are free while you're gambling – even in the penny slot area. I usually give the cocktail waitress a $1 each time she brings me a drink. If you want her to come around more often, tip bigger. Tip: You don't have to order a cocktail from them…they will bring you almost anything; bottled water, ice tea, lemonade, etc.




Shuttle bus drivers: If you are taking the shuttle from the airport, typically you would tip $1-2 per bag. If you are just taking a shuttle between hotels, then I would recommend handing $1-2. to the driver.




Bellman: $1 to $2 a bag is the norm. However, I usually also make sure I ask them all the questions I can think of…where's the thermostat, can you get me a bucket of ice, where is the room service menu (is it any good?), who should I ask for to get the best seats for the show…because they know! If you capitalize on your bellman's vast knowledge of all things Vegas, then give them a few bucks extra.




Hotel maid: I leave a daily tip, usually $5 or so. (perhaps a bit more if you hosted an eBay party the night before in your room!) Since you will have many different people cleaning your room, don't leave one big tip at the end.




Room Service: This is a tricky one. Some hotels include gratuity into your bill already, but still have a line for an additional tip. Make sure you aren't double tipping. I commonly tip around 15-20% for room service – just as I would in a restaurant. You can either add this onto your room charges or give them cash or chips directly.




Buffet waiters/waitresses: Although the buffets do not have typical waiter and waitresses like the restaurants, I still tip them. Their job is to refill your drinks and remove dirty plates. Commonly $2-3 per person at the table is good.




Cab Drivers: The traditional 15% will work for a cab ride, but many of these drivers are a wealth of knowledge. They know what is going on in Vegas, best places to shop, the restaurants the locals eat at, and even how to get tickets to a sold-out show. Tip them a few dollars more for the additional 411. If you are using a cab to get from one location to another in Vegas, use the taxi lines in front of the casino/hotel. They move pretty quickly. Don't forget to tip your doorman a couple of dollars for working hard on keeping that continuous line of taxi's coming.
Tagged with: