Learn the 'secrets' of legit dropshipping (04 May 09)
In your Success Newsletter this week:
Local Search grows 58% –

do you know the steps you need to take to be found in local search?

We do!

Replays are up for the 'Google Analytics' class –

step-by-step we take you through this very powerful (& free) online tool.

Web Sellers Circle

- a new opportunity for online sellers
Try not. Do or do not, there is no try.
– Yoda
Ah, the brilliant Yoda – one of the first great entrepreneurial coaches of all times! Today is Star Wars Day in case you missed it…May the 4th be with you!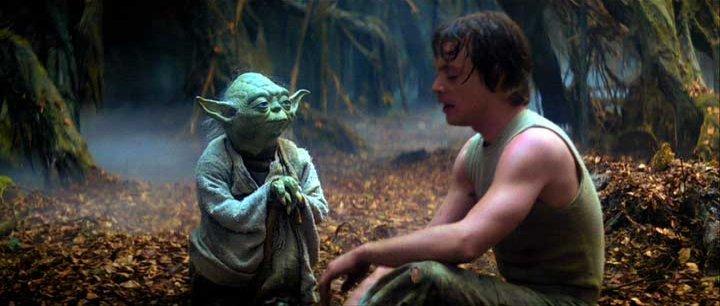 BONUS

– (free)Drop Shipping Focus from Worldwide Brands ($97 value!) – Not sure why they are giving this away…filled with videos, audio information and much more – ALL about Drop Shipping from the product sourcing experts, Worldwide Brands.

I would hurry on this one before they change their minds!

Get your Drop Shipping Focus HERE
Can eBay's VERO program be fixed? By Cliff Ennico – http://osirockstars.com/?p=844

Godzilla

– does anyone know where I could get a bunch of miniature Godzillas?

Needs to be smaller than one inch in height.

Thanks!
Blessings to all of you and your Success,
j
Share the Success with friends – forward this newsletter onto them or let them know they can get their own copy at www.osiNewsletter.com (includes the Free 5 page report, "99% of eBay Stores are set up wrong, Learn how to be that 1%")
Remember, you can read previous Success newsletters in the OSI Rock Star newsletter archives at http://osirockstars.com/?cat=5 (The archive for the OSI Rock Star Exclusive Newsletters can be found at http://osirockstars.com/?page_id=818)
For spur of the moment info, ideas, reminders or anything else I feel like Twittering about, follow us at http://twitter.com/osirockstars (and Matty & her fabulous deals can be found at www.twitter.com/moremoola!!)
Local Search Grows 58%; Outpaces Overall Online Search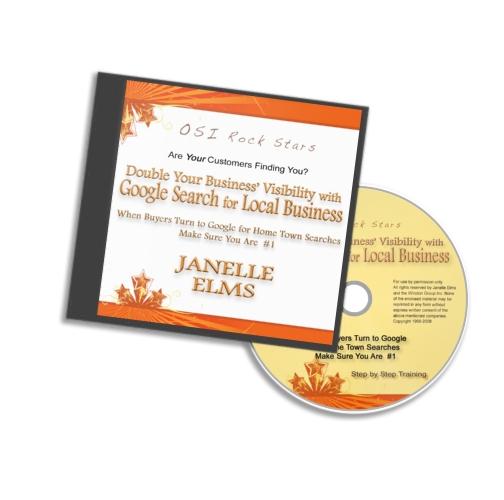 We recently did a very popularly attended class for the OSI Rock Stars about how to get ranked on Google Local Search including the new & profitable 'Ten Pack' – which is a MUST for your business. Providing Success education that is ahead of the trends is very important to us at Rock Stars…this class was no exception based on the most recent reports that Local Search is growing dramatically. We have put this valuable & highly sought after class on CD. I would grab a copy asap before your competitor beats you to it.
In this Success class you will learn:
· What is local search
· Why should YOU be on local search
· Utilizing your Profitable Keywords sheet
· Online steps to take
· Real world steps to take
· And much more
The CD includes:
· Over an hour of step-by-step Success training
· Video screen shots of how it works
· 'Make It Happen' Success Steps
· And easy to use links to the sites discussed
Get your copy at http://www.janelleelms.com/ebay-success-tools/google/
Here is the article about the study that comScore recently did:
A surge in the annual growth of local search far outpaced growth of overall Web search, according to a study from the Yellow Pages Association (YPA), conducted by comScore, Inc.
The study found that local search – the practice of using online search tools to find local businesses, products, or services – grew 58% in 2008, reaching an annual total of 15.7 billion searches. By comparison, overall core US web searches grew at a much smaller rate of 21% year-over-year, nearing 137 billion searches by the end of 2008.
Local searches now stand at 12% of core searches on the top 5 portals, according to the YPA.
Buoyed by the growth in local search, the YPA said that Internet Yellow Pages (IYP) and other locally focused online business directories also saw double-digit growth of 23% in the same period, totaling 4.6 billion searches in 2008.
As more users conduct local searches, exposure to sponsored links for Yellow Pages data is increasing as well, YPA reported. Year-over-year, IYP sites have seen their exposure to sponsored links increase 50% to reach 353 million in December 2008 alone, demonstrating the increasing need for local business information.
"As local search grows, our data becomes more valuable," said Neg Norton,YPA president. "Even if the searcher doesn't know the company or brand they will ultimately give their business to, the decision to actually make a purchase has often already been made. That is a strong argument for local merchants to develop and maintain an online profile, if they haven't already done so."
Additional study findings:
· 75% of the top 100 keywords searched on Internet Yellow Pages sites were non-branded, indicating that a majority of consumers have not decided on a specific company or product brand when they begin their search.
· Nearly half (45%) of Internet Yellow Pages and local online directory searchers made an online purchase in the fourth quarter of 2008.
A recent report from Borrell Associates noted that small and medium-sized businesses are increasing their investment in local, interactive advertising and are now investing 11% of their advertising dollars online, up from less than 4% three years ago.
Access to the replays of Tuesday's class
For those of you who couldn't join us on Tuesday (we missed you) and for those of you who are ready to re-watch the extensive information you received Tuesday I have very exciting news for you. The replays are ready!
Lesson 1 – Your Success RoadMap
· Lesson 1, Part 1 - http://osirockstars.com/?p=810 (BONUS – Lesson 1 also includes the PDF and Word documents of your RoadMap so you can start working on it).
· Lesson 1, Q and A - http://osirockstars.com/?p=811
Lesson 2 – How to use HTML & other tools in your business
· Lesson 2, part 1 – http://osirockstars.com/?p=815 – we reviewed the Success Steps/Business plans that had been sent in.
· Lesson 2, part 2 – http://osirockstars.com/?p=816 – Dany walks you through step-by-step how to use HTML in your business. This class includes the BONUS: HTML Resource Sheet (pretty amazing sheet to print out I might add – wow!)
· Lesson 2, Q&A – http://osirockstars.com/?p=817 – phenomenal questions are coming up about incorporating all of this into your businesses.
Lesson 3 – Online Business features of ProStores
· Lesson 3, Part 1 – http://osirockstars.com/?p=824 - a review of the Success Steps including Business Plans and linkable signature lines
· Lesson 3, Part 2 – http://osirockstars.com/?p=825 – learn about ProStores, it's features and how it fits into your business world with Hugues of PixClinic.
· Lesson 3, Q and A – http://osirockstars.com/?p=826 – answers to all your questions about ProStores.
Lesson 4 – Multiple Success opportunities with Amazon
· Lesson 4, Part 1 – http://osirockstars.com/?p=829 – a review of the Success Steps including Business Plans and linkable signature lines
· Lesson 4, Part 2 – http://osirockstars.com/?p=831 – learn about ALL the opportunities that Amazon can provide for your business.
· Lesson 4, Q and A - http://osirockstars.com/?p=830 – answers to all your questions about Amazon
Lesson 5 – Your website checklist – what you need to know before you start
· Lesson 5, Part 1 – http://osirockstars.com/?p=833 – includes information on purchasing domains, choosing a hosting company, FTP and more.
· Lesson 5, Q and A - http://osirockstars.com/?p=834 – answers to all your questions about online tools for your business
Lesson 6 – Google Analytics – Insider information on what your customers are doing
· Lesson 6, Part 1 – http://osirockstars.com/?p=842 – a quick review of the short 6-month business plans
· Lesson 6 Part 2a – http://osirockstars.com/?p=841 – Overview of Google Analytics
· Lesson 6 Part 2b – http://osirockstars.com/?p=840 – reports from Google Analytics including where the traffic came from, the keywords they used, and their physical location
· Lesson 6 Q & A – http://osirockstars.com/?p=846 - answers to all your questions about Google Analytics and reading online reports
How you can register for next Tuesday's LIVE class (and enter your questions).
Our next class is Tuesday, May 5th at Noon pst/3pm est…and it will probably be a good 2 hours again – lol. Dany will be sharing the power of WordPress with us.
You can save your seat at this class at:
http://osirockstars.com/topic.php?id=1094&replies=1
Can't wait to see you!
Date for the upcoming trainings
Since I am sure you will want to make sure you have room on your calendars to attend ALL of the classes, here is the schedule:
May 5 – WordPress – it's not just for blogs anymore – Using WP as a Content Management System – wait, what is a Content Management System and why do I need one
May 12 – Bonanzle & Etsy
May 19 – Business Plan Reviews
In June (early) – 5 Best Practices winners

Web Sellers Circle – a new opportunity for online sellers
Our fellow Rock Stars and fabulous guest hosts, Cindy & Dany have created a new business called Web Seller's Circle. At the Web Sellers' Circle, you'll have access to Dany and Cindy's training and talents in Product Development. Cindy has a background in Mass Communication & Photography which, combined with Dany's artistic and technical talent in producing 'how to' products, can benefit you in many areas. Those include helping you reach out to your customers by creating eBooks, CD's and DVD's. You can learn more about this opportunity at www.WebSellersSecret.com
They have offered a very special URL for a limited time – http://www.websellerssecret.com – this will take you to a time-sensitive page where only 25 of you will be able to take advantage of this opportunity (eeks, I didn't check with Cindy first to see if she has any spots left – please hurry.)
Blessings,
j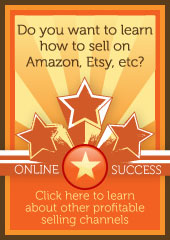 Tagged with: