Mother's Day Gift Guide (29 Apr 09)

I am truly blessed to have quite a few incredible Moms – starting with the very protective (and in some cases quite a bit younger than me) OSI Rock Star Moms whom I love to pieces.  Many of them you will meet below.
Mother's Day is just 12 days away – Sunday, May 10th.  And the UK Mothering Day is May 22nd.  I have a feeling that those dates will surprise a few people when they turn their calendars this weekend.  So, to help you this year, we have put together a great Gift Guide showcasing a variety of great items, at amazing prices, from some phenomenal sellers.  Many are offering special prices, coupons, gift wrapping or free shipping AND all of them have amazing 5-Star Gold Customer Service!
Enjoy shopping for the fabulous woman in your life…
j
Mom's rock!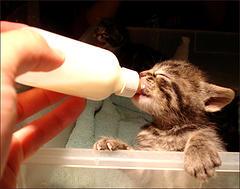 They feed us.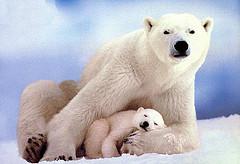 Protect us.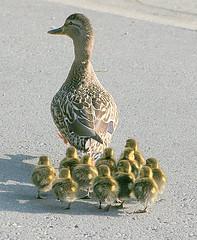 Guide us through the good and bad times.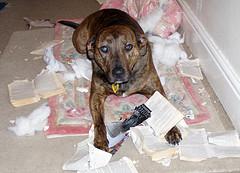 And most of all love us with an unfathomable affection, even when we definitely don't deserve it.
---
Dawn of Cape Cod Treasure Chest presents:
Daisy Decorative Tile Trivet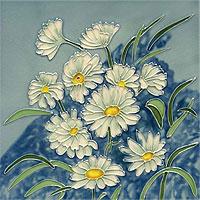 Is your Mother Sweet as a Daisy?   Our Decorative Daisy Tile is a great gift to show that your mother is special. She can hang it on a wall, display on desk or shelf with its built in stand or use it as a trivet.  We have many other designs and styles to choose from.
(Also, if you want to take your Mom someplace special on Cape Code, you might want to peak at http://www.thebigfisherman.com/)
I think this would be perfect for Mom
---
Maureen of New Jerusalem Gifts presents:
Angels with Inspiring Words Bracelet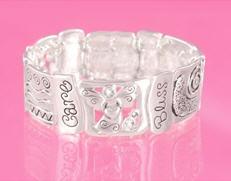 Abraham Lincoln said it best, "All that I am or ever hope to be, I owe to my angel Mother."
For the reader's of Janelle's Success Newsletter – Save 15% on all jewelry.  Use coupon code ROCKSTARS at checkout (expires on May 10th) .
As an added bonus, we will wrap your bracelet in tissue and send it in an organza gift bag.  A gift card can be included.  In the customer notes: enter GIFT and your message. 
See additional gifts at New Jerusalem Gifts  
I think this would be perfect for Mom
---
Jim & Kelli of Dream-Adventures present:
New Marc Jacobs Designer Sunglasses Tortoise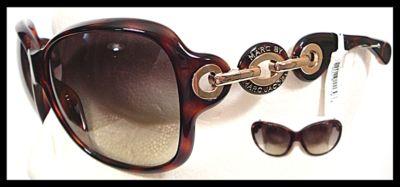 It's all about Mom, and she'll feel that way as she sports these eye-catching classy sunglasses!  The gold tone hardware compliments the plastic frames, and the Marc Jacobs logo appears on the sides.  Show your Mom you care about her, and her eyes.  She'll love them!  Take advantage of our FREE Priority Mail shipping and our FREE "over the top" gift wrap. Pretty paper, a handmade large bow…..she'll be dazzled by the package alone.   We can ship these right to your Mom & include a gift card for no extra charge. 
We have many designer sunglasses Mom may like.  View all the designer sunglasses, handbags and more at Dream-Adventures.
I think this would be perfect for Mom
---
Cate of Chico Consignment's Hip Homeschool Mama's presents:
ErgonomicHot/Cold Pack Therapy System Low Back Pain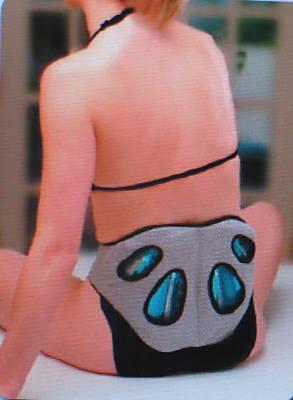 Mom's work so hard! And how many of us have aching backs? This therapy pack works whether mom is relaxing or being active, fits comfortably no matter what.
This natural, home remedy is a great way to show Mom you care!
Gift Wrap available on request.
See other great options at Chico Consignment's Hip Homeschool Mama's
I think this would be perfect for Mom
---
Linda of Lady Linda's Loft presents:
Vintage 1982 LEFTON Figurine Adorable Little Boy & Girl Playing on a Teeter-Totter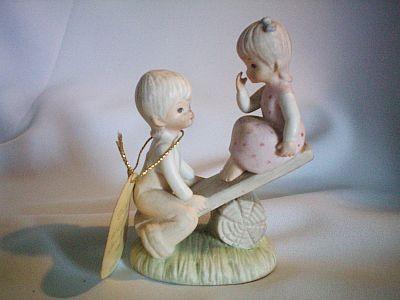 This is an adorable Vintage 1982 LEFTON Figurine.  The little boy and girl are telling secrets on an old teeter totter barefoot and adorable.  It's sure to make your mom smile with the memory of your childhood.
Gift wrapping available.
See more great collectibles at Lady Linda's Loft 
I think this would be perfect for Mom
---
Debbie of Shopcrownhouse presents:
Nostalgia Chewing Gum – Beeman's, Adam's Sour Apple, and Adam's Sour Cherry chewing gum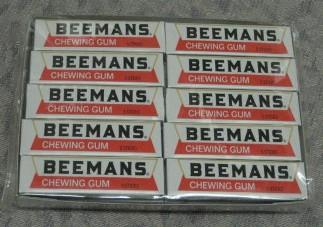 Bring back memories of Bobby Socks and Hot Rods with the flavors of olde- fashioned chewing gum.  Mom, "Grammy" or Aunt Betty will be chewing happy with these favorites of the "good ole days"
Wrapping is a clear plastic sleeve and real paper wrappers over the gum.  The kind of gum wrappers we used to use to make chewing gum chains.  To bring back the memories, here are the directions to start a fresh gum wrapper chain. http://www.victoryseeds.com/candystore/nostalgiagum_chain.html
For more gift ideas see Shop Crown House
I think this would be perfect for Mom
---
Beth of DepressionGlassWarehouse presents:
Blue & White Bing and Grondahl Porcelain Mother's Day Plate, 1974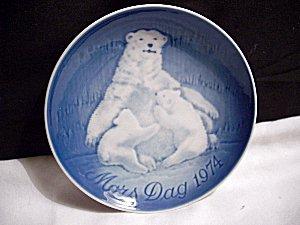 This 6″ plate has a polar bear mom and 2 cubs on it. Signed on the back 9374 and with a blue artist's mark. Mint condition with no chips, cracks or crazing. No box available
This lovely porcelain plate commemorates all Mothers, all species and recognizes Mom's contributions to our lives. 
Can be giftwrapped if you wish and will include a lovely handmade "gift card" decorated with seashells.
See more great collectibles at Depression Glass Warehouse 
I think this would be perfect for Mom

---
Cindy of CloverCity presents:
Flip Tips – How To Use A Flip Camera CD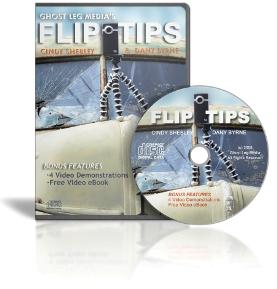 Every mom wants to get perfect videos of their children. Flip Video camera make it easy, just point and shoot.  However, there are some tips and techniques that can help improve those videos.
The problem with the Flip Video Camera is that it comes with no instruction manual.
The folks who manufactured the Flip though everyone would just know how to use one! We all know that instruction manuals are a must for anyone over the age of 12. Flip Tips will provide your mom with the tips on how to get the best shot, and how to use her camera.
If you are buying mom a Flip Camera this Mothers Day – don't forget to include this CD.
Shipped via first class mail – we'll ship it out within 24 hours of payment.
For other great photography items (including the Flip video camera itself!), see CloverCity today.
I think this would be perfect for Mom
---
Lee of Paper to Love presents:
Emily Post's Etiquette. Thumb Indexed 16th Edition Book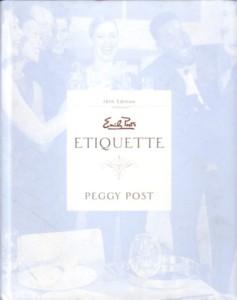 The perfect guide to proper manners. For every mom who wants to get it right, Emily Post wrote the rule book that is the first, and last, place to look for an answer.
Free Media Mail shipping, Priority and Express available.
You find other wonderful books, posters and other great gift ideas at Paper To Love .
I think this would be perfect for Mom
---
Jim & Barbara of Grandpa's Trading Company present:
Eco-Friendly Spanish Moss for Mother's Day Arrangements with Bonus Flowering Seeds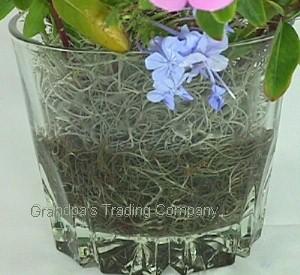 Spanish Moss… a fantastic gift for the gardening, floral arranging or crafting Mom. An eco-friendly and renewable resource for Mothers with concern for our environment in their gardening practices. 
Special bonus of flowering seeds to plant & enjoy for years!
See many more beautiful treasures and antiques at Grandpa's Trading Company.
I think this would be perfect for Mom
---
Kay of Personalised Dog Gift presents:
Design Your Own Jewelry Case Alarm Clock
Have you a family picture or a picture your mother particularly likes?
Be different this Mothers Day and give her this amazing alarm clock which contains a storage area for jewelry.
It is hand-crafted in the finest sleek leather, pink in colour. Your picture will appear on the face of the clock.
Text may be added if required.
See more wonderfully personalized gifts at the Personalised Dog Gift Store .
I think this would be perfect for Mom
---
Paul and Barbara of His and Her Treasures present:
Wilton Master Tip Set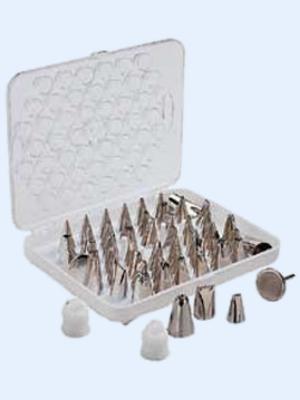 This the Wilton master cake decorating tip set.  This set includes 52 pieces including the plastic case to hold it all in.  This has several sizes, types and styles of tips such as, round, star, leaf, petal, drop flower, basket weave, and more.  If you mother would like to have all of the tips she would need to decorate great cakes and cookies, this would be the set for her.
If you want me to ship it directly to your mother, I would be happy to gift wrap it for you.
See more gift ideas at His and Her Treasures
 

I think this would be perfect for Mom
---
Maryann Lowden/onecrazyredhead of Good Buys All the Time presents:
A Mother's Heart" Plaque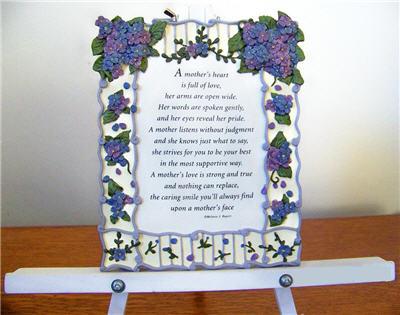 Beautifully Detailed Plaque designed by Artist Melanie Ropers
Verse reads as follows:
A mother's heart is full of love,
her arms are open wide,
Her words are spoken gently,
and her eyes reveal her pride.
A mother listens without judgment
and she knows just what to say,
she strives for you to be your best
in the most supportive way.
A mother's love is strong and true
and nothing can replace,
the caring smile you'll always find
upon a mother's face
I'll be delighted to gift wrap FREE of charge.
Go to Good Buys All the Time for many great gift ideas and fabulous prices.
I think this would be perfect for Mom
---
Tagged with: