Free 29 page e-book for the eBay Announcements (17 Apr 09)
In your Success Newsletter this week:
Special Tax Day savings

– 24 hour coupon only for readers of the Success Newsletter.

Free Success Guide – eBay BIG announcements this week

– a complete run-down of all of the updates, changes and important info that eBay has released (includes a free BONUS 'keeping track of the new changes' guide filled with cliff notes)
Super busy last couple of days, yes? I don't think that taxes should be due the same month as Easter and around the same time of year when the sun usually comes out. That is just crazy. On top of those 3 things, I have had a few other things going on this past week too:
Attended Easter 3 Church services on Sunday – Was blessed that Bryan of Flightline Fabrications, along with his wife and kids, came to Church with me – that rocked.
Found out I had a litter of kittens underneath my house – egads, 5 week old babies are a lot of work!

And no, I am not keeping them…just taking care of them until new parents can be found.

HUGE thanks to Cindy and Dany for helping me at all hours of the day/night with these new little guys – what a psychotic new mom I am. (Do you want two adorable kitties?)
Got up at 5am and caught my friend Marci on the Today show – she is fabulous and brilliant
Stayed awake long enough to watch Scotland win the Men's World Curling championship (you guys knew I curled, right?).

Bet Kevin is still kicking himself for that throw away shot during the tenth end.
Had an awesome show for the Rock Stars on Tuesday with Cindy & Dany of Web Seller's Circle about all the possibilities Amazon has for your online business.

Listened to eBay's Town Hall to get the latest scoop (then spent the next two days creating a POWERFUL guide about the new changes just for you!)
Attended the beautiful wedding of my friend's Mike & Dana – Yes, that is the cake I made for them

AND, scored an awesome deal on Photoshop Elements no thanks to the incredible Dany of Ghost Leg Media
Ok…time for a cat nap, zzzzzzzzzzzzzzzzzzzzzzzzzzzzzzzz (But not for you – I don't want you to miss the incredible items below…)
j
Share the Success with friends – forward this newsletter onto them or let them know they can get their own copy at www.osiNewsletter.com (includes the Free 5 page report, "99% of eBay Stores are set up wrong, Learn how to be that 1%")
Remember, you can read previous Success newsletters in the OSI Rock Star newsletter archives at http://osirockstars.com/?cat=5
For secret deals only….come TaTango with us!! Register your phone HERE
For spur of the moment info, ideas, reminders or anything else I feel like Twittering about, follow us at http://twitter.com/osirockstars (and Matty & her fabulous deals can be found at www.twitter.com/moremoola!!)
Special Tax Day savings – 24 hour coupon only for readers of the Success Newsletter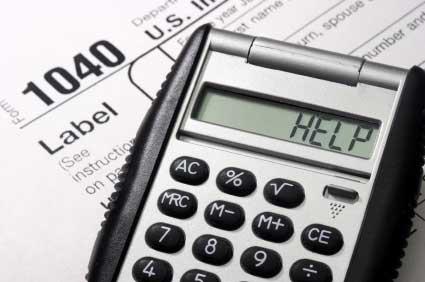 I was a bit surprised to see the long lines at the Post Office Wednesday. Don't these guys know about Endicia. Heck, my post office guy, Ed, even picked mine up for me. I love having so many great tools in my life to make my world much easier.
We at the Online Success Institute want to help make your world even more fabulous AND save you some money too! For the next 24 hours ONLY we are offering 15% off all the Success CD's at the OSI Library. AND, these Success Education Cd's are tax-deductible TOO! What a great way to start saving money off your next set of paperwork.
Go to www.osiLibrary.com

Fill your shopping cart with all the profitable CD's you have been wanting – today should finally be all about YOU

Enter the coupon code TaxDiscount during checkout and receive 15% off your entire purchase AND receive Free Shipping!

Open your quickly shipped package, pop the CD into your computer, and start learning how to get more traffic, make more money, and set yourself up for Success!
eBay BIG announcements this week – a complete run-down of all of the updates, changes and important info that eBay has released
Are you guys on top of ALL the new changes that were just announced at eBay? Some pretty important ones with specific dates that we need things done (or our pictures and listings go bye-bye – eeks!) Well, good news is that there were no fee changes!! WooHoo. I have created a special gift for you (took me two days to finish it!)…a special guide to ALL of the changes & updates that eBay is making. You can find the link to get yours below. Being on top of these changes will only make you more successful – and your Success is very important to me.
Now, I hope I don't have to remind anyone about getting caught up in the details of what eBay is doing and flip flopping their business because of these or any other announcements. You are all professional business owners who dictate how their business is going to run. For instance, no one should have any major issues with the new 'dispute policy' since your own customer service/return policies should be exemplary in making your customers delighted. Sellers who are going to take issue with this new policy are the ones who allow eBay to dictate the minimum level of customer service that their business should have to stay afloat. I want you to take a look at the new updates and see how they apply to your own individual business. For the Rock Stars, this will include checking your RoadMap to Success and seeing if it needs to be updated at this point.
So the announcements were about 3 main areas on eBay:
Easier, more visual shopping and buyer incentives to drive more sales

Key information to set buyer expectations and reduce your costs

More updates to make selling on eBay more efficient
These 3 areas and their specifics will make a lot more sense once you take a look at the special guide we created for you. There are however, some points that came up in this week's Town Hall that I would like to mention:
eBay acknowledged that they have not done the best job in the past with getting information out to the sellers in a timely fashion.

Starting with this announcement, all sellers will be given at least 60 days to make any changes to their business before eBay takes action.

Multiple Item Listings – more categories are coming later this year

Picture Manager will be phasing out after August

eBay is possibly merging the About Me page with the My World page

If you are a Basic eBay Store owner, you will be given the opportunity to upgrade to Selling Manager Pro at a discount in June.

Also, on your new preview pages there is a link that says 'Send us your comments' – feel free to let eBay know what you like and don't like.

Some of the bigger changes are happening to the jewelry/watch sellers on eBay

Keep in mind, many of these decisions are done to make customers HAPPY.

Happy customers=more sales=more profits for you!
To help make all of these changes a bit easier to understand, we have created a free guide just for you. This poster of all the new changes includes what the policies/changes/additions are and how they might affect you. If you are a Rock Star, your Bonus poster includes additional Success tips to help maneuver you through the upcoming changes.
Note: As with all of these announcements, some things can be done now…however, some of the processes aren't in eBay yet and will need to be done at a later date.
There is an upcoming webinar on the 21st where eBay will talk about these changes again. You can register at: http://www2.eventsvc.com/ebay/
For our Canadian readers, here is a link to your updates (although very similar to eBay.com): http://pages.ebay.ca/sell/April2009Update/Overview/index.html
All right – I just bought mine – do you have yours? This is one software that I can't wait to start using. This will make my pictures have that competitive, profitable edge over other sellers. When you purchase this on Adobe, you can even pay with PayPal!
AND, Dany has agreed to hold a very special Photoshop tips and tricks class for us as soon as we return from eBay 'Live' this year!! Wow.
(Note: the Adobe site may be a bit slow as many people are taking Adobe up on this fantastic offer – please be patient if the page takes a bit to load)
Here is what the brilliant Dany of Ghost Leg Media just posted on her blog about this great deal:
If you do any photo editing work – whether as a hobbyist photographer or as a web site owner – you know you need Photoshop Elements.
If you've been waiting to buy – you are in luck. From now until April 23, Adobe is selling Photoshop Elements 7 for $59.99 when you buy directly from Adobe. You won't find it cheaper.
For the average amateur photographer, Photoshop Elements offers almost unlimited possibilities, without the steep learning curve and complexity of the full version of Photoshop.
Would you like to create a banner or a Web 2.0 style Buy Now button for your web site? Elements is the program that can do it. Maybe you are a scrapbooker, looking to showcase old and new family photos. Then you'll want to try out some of Elements many templates. Or maybe, like me, you just take photographs that are OK, but never quite as good as I'd hoped. Photoshop Elements can add vibrance and depth, contrast and color correction with just a few mouse clicks.
Once you've used – or played with – Photoshop Elements for awhile, you'll never believe you got by without it.
You can read the rest of the article at Dany's blog, Ghost Leg Media. But don't delay in purchasing Adobe Photoshop Elements.

Tagged with: