It's Ada Lovelace Day (24 Mar 09)
In this newsletter:
Ada

Lovelace rocks

We're going to Vegas baby

Rock Star Customer Service

New classes for this week

–Meet the Rock Star!
Hi
So many things going on…needed a quick newsletter to get it all out to you today!
Special birthday shout-out to our amazing Rock Star Melissa up in Alaska. This incredible woman runs a fabulous eBay Business – Infant Traveler, has a brick & mortar business and home schools her kids. Yep, she deserves a 'its all about me' celebration day.
And here are a few just released eBay announcements:
Blessings,
j
Share the Success with friends – forward this newsletter onto them or let them know they can get their own copy at www.osiNewsletter.com (includes the Free 5 page report, "99% of eBay Stores are set up wrong, Learn how to be that 1%")
Remember, you can read previous Success newsletters in the OSI Rock Star newsletter archives at http://osirockstars.com/?cat=5
For secret deals only….come TaTango with us!! Register your phone HERE
For spur of the moment info, ideas, reminders or anything else I feel like Twittering about, follow us at http://twitter.com/osirockstars (and Matty & her fabulous deals can be found at www.twitter.com/moremoola!!)
Ada Lovelace rocks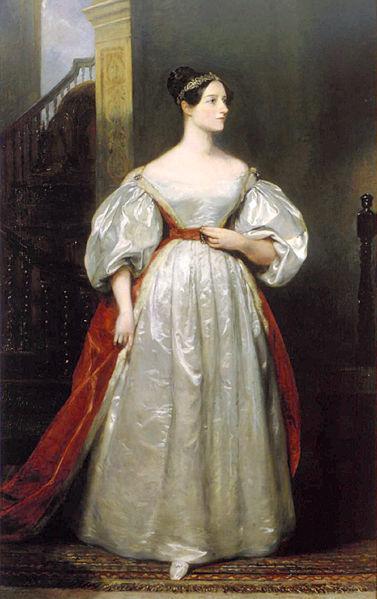 It's Ada Lovelace day! Talk about an amazing woman who inspires. Ada (her formal name is Augusta Ada King, Countess of Lovelace) was a true pioneer in the early 1800's and is one of the forefathers, uhm that's not right…one of the forechicks who helped create the code that makes our computers work today! Here's a bit about her from Wikipedia:
She is mainly known for having written a description of Charles Babbage's early mechanical general-purpose computer, the analytical engine. She is today appreciated as the "first programmer" since she was writing programs—that is, manipulating symbols according to rules—for a machine that Babbage had not yet built. She also foresaw the capability of computers to go beyond mere calculating or number-crunching while others, including Babbage himself, focused only on these capabilities.
By the way, she did all this while being a wife of a Earl, attended court, danced up a storm at the balls, was a mother to 3 very active children. She accomplished all of this in her short-lived 36 years.
You can read more about this absolutely fascinating woman on Wikipedia: http://en.wikipedia.org/wiki/Ada_Lovelace
Thank you Ada for providing us your talents in the form of written works that have gone onto be what we now know as a computer and its software.
You rock!
We're going to Vegas baby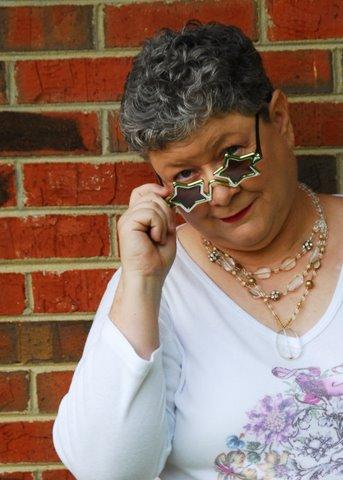 As many of you know there is no eBay Live this year…however there is a "If it ain't fun, we ain't doin' it!" party happening with all your favorite eBayers and guest speakers. The location is Vegas Baby and it will be June 24th and 25th. Here are the details: http://www.wsradio.com/radiogroupjune We hope you can join us – it's going to be awesome. AND, guess who is going – our very own Janieruth!! Yep, our brave Rock Star who we almost lost to heaven at last year's eBay Live is making a phenomenal recovery and is heading out to join (actually probably more like TO BE) the party at Vegas. (just promise me this year, that you and GrannieAnnie don't get arrested again for solicitation – LOL). Here is what happened in Chicago: http://www.caringbridge.org/cb/viewHome.do and click on My Story.
I just received this phenomenal note from her husband Cleve about her most recent progress – woohoo!!:
It hardly seems like 3 months have passed since 2009 began. We started a new round of Doctor visits in January. All went well. In February, Jane had an eeg and a cat scan. The eeg revealed no signs of seizure and the cat scan showed some scaring where the brain was bruised but nothing to worry about. Dr Greene told Jane she could look into driving again. She talked to her counselor at vocational rehab and an appointment was made yesterday for her to be evaluated. We went to the test at 9:30.They did some cognitive tests, eye tests and finally a driving test. She passed all with flying colors. Yesterday afternoon, she drove by herself to the grocery store. She has come a long way since June 20. God has brought her to this point and I am confident He will continue to take care of her. She has much of her independence back but will always be dependent on Him. Thank you for your continued prayers.
So come join Janieruth, the Rock Stars, Griff, eBetsy, and all the other amazing people heading to Vegas this June.

Rock Star Customer Service
LOVE getting emails like this one from one of our incredible Rock Stars Cori – nice job!!
Well Janelle has always stressed customer service and I do try my VERY BEST, but it made my day to get this note from a formerly dissatisfied
customer:
Hi Cori – I just wanted to thank you for refunding both of my payments to me. The items never did arrive in the mail. I am sorry for any loss you may have sustained, but I thank you for being such a fine and reputable seller. You are the first positive experience I have had on ebay in years – I was just about to quit shopping & selling on ebay permanently, and then you restored my faith in people and ebay sellers by doing the honest, kind and professional thing. Anyway, thank you again and I will definitely shop with you again . Thanks again.
Thanks again Janelle and the OSI Rock Star Community for helping me stay on my toes!
Fondly,
Cori :>
http://www.VintageMillineryFlowers.com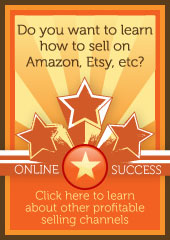 New Classes coming up…
Hey…get registered ASAP for these classes. All OSI Live classes are fr-ee to attend and instructions are included during the registration process for both the podcasts and the webinars. When the class says, OSI RS Exclusive, only OSI Rock Stars are allowed to attend.
Remember, you can either ask a question for our special guest or simply put "I Choose Success" in the question box.
3/26/09, Thursday at Noon pst/3pm est
Meet the Rock Star – Maryann of Good Buys All The Time
Great opportunity to ask questions and get to know your fellow Rock Stars!
Learn how at: www.HelloRockStar.com
Isn't it about time YOU took control of the Success of your business…
and quit letting eBay dictate what is going to happen to you?
You can still reserve your spot on the exclusive Rock Star 9-week training series, "Yes Virginia, there are customers outside of eBay! How to create a powerful & profitable online business presence." This week's class is going up on Rock Stars soon and you have time to get ready for the next one!
Are YOU ready to Choose Success…
"I should have joined Rock Stars a long time ago! I want to change my weekly subscription to monthly!
This is too good to not stick with it! Thanks!"
Cate – www.HipHomeSchoolMama.com
I'm ready to Choose Success and control my own business – I want to be a Rock Star!
What will you do with the recent big announcement eBay just made? The one where they are removing their focus from small to medium sized sellers and concentrating on larger 'Diamond-level PowerSellers'? Many people are choosing to panic, become fearful and wonder what they are going to do now – because they are allowing eBay to make decisions about their business. Our Rock Stars are already geared up for this…they aren't leaving the fate of their Success in eBay's ever changing hands. Instead they have chosen to control their own business and success. They have learned how to:
Use their eBay business to generate traffic from OUTSIDE eBay

(via Google and other marketing tools) – this means that as eBay changes their own search on eBay.com, that the Rock Stars can still generate consistent traffic from multiple other sources.

Utilize the power of their eBay Store

– there are many powerful (and usually free) tools that come with an eBay Store…our Rock Stars know how to capitalize on these for higher traffic and bigger profits.

Use social networking/marketing tools to build their business

– With over 88 million unique viewers, I guarantee that our Rock Stars know how to use the power of YouTube to generate more profits.

They also know about twitter, facebook, etc

Diversify their business by learning how to sell on Etsy, Amazon and other e-commerce solutions –

Etsy tripled it's gross sales in 2008 and Amazon sales are up 18% – you can bet that we have these classes up on the Rock Star site!

Heck, we even have an exclusive class that Amazon themselves taught on our site!

Acquire customers through many powerful eBay tools

– The most recent training was how to use a newsletter to create a community, generate traffic, and increase profits

And they have also learned how to use eBay to ACQUIRE customers and then MOVE them OFF eBay to a website that THEY control – not eBay
The Rock Stars just started a very exclusive 9-week training called,
"Yes Virginia, there are customers outside of eBay!
How to create a powerful & profitable online business presence."
This training will cover in-depth topics like:
Google Analytics

Business Tools

Technical know-how – what you need to know and what you can leave to others

Do I need a ProStore, Amazon WebStore, my own website, or?

Setting up your own website

Of course, you know me…there will be a surprise or two along the way!

And much more!
I want to learn how to create a powerful & profitable online business presence OUTSIDE of eBay!
I'm ready to Choose Success and control my own business – I want to be a Rock Star!
Is eBay still a great location to generate traffic, sales and acquire customers?

Yes!

Is eBay still a place where I can sell my antiques, collectibles and other products?

Yes!

Can my business thrive and grow on eBay still?

Yes!

Should I start/continue my business on eBay?

Yes!
BUT…
You have to know how to utilize the power of the site and capitalize on the tools that are there. Our Rock Stars definitely know how to take advantage of what eBay offers and use it FOR THEIR OWN SUCCESS. They are never ok with accepting things the way they are presented.
Here are just a few of the brilliant Success Steps that the Rock Stars have taken this year…
And I think Jim and Barbara of Grandpa's Trading Company do an awesome job of sharing what Rock Stars can do for your business:
We ourselves were pleased with our December numbers. We were fortunate to again receive the 20% DSR powerseller discount on eBay, which was no small "chunk of change", amounting to $90, as well as $11 in 40% off double powerseller fees for offering free shipping and $8 in the form of a 10% credit for our donations. Also ended the year with 100% positive Feedback going into our 12th year on eBay. We are happy campers!
"With all the eBay changes in 2008 there is NO way we could have taken the time to sort them out ourselves and land on our feet so positively without Janelle's fabulous guidance and all the tips & information that Rockstars shared on the forums on what was working for them."
We both became eBay-trained education specialists in 2008 and have certainly enjoyed adding those hats to the ring along with re-formatting our trading assistant status.
If you are reading this and are "on the fence" about a membership in OSI Rockstars, please don't hesitate to jump on board. As you can see, the financial rewards you'll reap when you join us will be more than cover your membership fees. In a few months you can be posting your own "I Rock Because….." post! This group has the most supportive, fabulous, knowledgeable members from varying backgrounds around the globe who can and WILL answer just about any entrepreneurial question you can throw at them. Day or night, there's always a Rockstar to help. If that were not enough, just LOOK at the hundreds of hours of webinars and podcasts you will have access to! Amazing!
Jim & Barbara Nelson
Grandpa's Trading Company
I am ready to change my dreams into reality…
I'm ready to Choose Success and control my own business – I want to be a Rock Star!
We hope to see you Backstage on your Tour of Success very soon,
Blessings,
j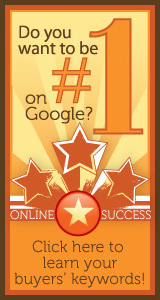 Tagged with: