You can't sell this on eBay anymore (23 Mar 09)
In this Success newsletter:
You can't sell products on eBay

Search Queries with 8+ Words Continue to Rise

Matty the More Moola Cow is back

– pay $3.29 and make $96.71…this is madness! (but not like the mad cow thing, just good madness)

New classes for this week

– Exclusive 9-week web training starts and Meet the Rock Star!
Hello
I think I need to start a Rock Star World Map! We have amazing Rock Stars from all over and just welcomed our first Star from Sweden and our first Star from Bali! Wow! That is the coolest.
Just a quick reminder:
If you are already an OSI Rock Star don't forget to sign up for Lesson 1 of our Exclusive 9-week training on "Creating Profits Outside of eBay'. You can find additional information on getting registered at: http://osirockstars.com/topic.php?id=1034&replies=1
If you aren't a Rock Star yet, you still have 19 hours left to sign up and join us for this powerful training on creating additional revenue streams outside of eBay. Additional information about Rock Stars and the exclusive training is included at the bottom of this newsletter.
Blessings,
j
Share the Success with friends – forward this newsletter onto them or let them know they can get their own copy at www.osiNewsletter.com (includes the Free 5 page report, "99% of eBay Stores are set up wrong, Learn how to be that 1%")
Remember, you can read previous Success newsletters in the OSI Rock Star newsletter archives at http://osirockstars.com/?cat=5
For secret deals only….come TaTango with us!! Register your phone HERE
For spur of the moment info, ideas, reminders or anything else I feel like Twittering about, follow us at http://twitter.com/osirockstars (and Matty & her fabulous deals can be found at www.twitter.com/moremoola!!)
You can no longer sell products on eBay – or anywhere else for that matter…
Let me explain:
I was invited to attend a meeting with a 12 year old software company. The owner of the company actually said the following to me…"10 years ago we were beating the competition 5 to 1 easily. However, our competition has slowly been catching up to us – what should we do?" I was truly shocked at how little he even knew about this company he had started over a decade earlier. See, I had come to the meeting prepared. After doing my research, not only had their competition caught up to them (quite a few years ago), but was now beating them on every market 10 to 1 – yep, 10 to 1. Sputtering came next from this owner who couldn't believe the document after document I laid before him filled with the facts that their competition was enveloping what little was left of their market share. He truly said to me "but why? Our software is better than theirs." Yeah, big mistake. With all due respect, it doesn't matter any longer if your product is better – not in this marketplace…it only matters if you can invite the buyer into an experience that they are willing to pay for. Their competition was providing an amazing experience filled with communities & groups, education about the software and exclusive events and…well, you get the idea, and so did this companies competitor. In fact this competitor even charges for the opportunity to tell others about this great product – yep, you have to PAY to become one of their talkers/affiliates. Fabulous marketing idea – elite exclusivity as an experience. They understand…you aren't selling a product anymore…you are selling an experience. Unfortunately, based upon the conversations I observed that day, the company I met with will probably never grasp this concept and will eventually go out of business – all because they chose to continue selling a product.
The whole point of retelling this story is for you to start understanding how important it is for you to quit selling products. Take the mp3 market for example. Are there better mp3 players than iPods on the marketplace – heck yes! But yet everyone wants the 'experience' that Apple has created of owning an iPod. Hip colors, exclusive downloads, fresh commercials – NONE of these things makes the player any better, but to the consumer what matters is that the experience of buying and owning an iPod is more fabulous than purchasing a SanDisk Sansa Clip.
So, how can you change your business today to make it an experience? Is there something you can do to your products? Your eBay store? Your website? What will you do today so that you aren't going out of business in a few months or years because of making this fatal statement, "but why? Our product is better than theirs." Here are just a few examples of products that have been the SAME forever, until recently:
Product – twice yearly blood tests I have done:

So I used to drive 25 minutes to my Dr's office, wait, have my blood drawn, drive back home….wait a week…get the test results back, and have a conversation with my Dr. over the phone about the results.
Experience: I now drive 3 minutes to my local strip mall, walk in without an appt, fill out a form of the tests I want done, receive the results faxed back to me within 24 hours, forward them to my new Dr (whom I have never met!), and she calls in a prescription for me
Same product – different experience for the customer
Product – going to the Opera:

So this one is brilliant!!

I go to every Opera that is performed live here in Seattle, but one of my all time favorites is seeing phenomenal productions at the Met in New York City.

That product, however, is incredibly expensive for me to buy as it includes airfare, hotel stay and high-priced Met tickets (bought months in advance).

To the Met this means they only get my money in exchange for their product once a year at the most.

Well, being the smart business people they looked at their tried, true and 'best' product and said, "How can we change the experience?"

Besides just the school outreach program, streaming live opera on Sirius radio, exclusive music downloads and an HD player where you can pay to watch previous Operas, they also came up with:
Experience: 1.5 million people this year sat in 850 theaters across the world and got to experience the Met LIVE. And I do mean LIVE. At 10am pst on a Saturday at my local theater I watch a live taping of the opera at the Met. Forget front row seats – I am ON the stage! I get to see everyone coming into the beautiful opera house in their fabulous gowns and tuxes. I get an exclusive sneak peak behind the scenes as everyone is getting ready to go on stage. I get to see where the conductor is waiting and how they call him to the stage. I even get to watch interviews done live with the stars of the show as they are running off stage during the intermission. I also can return a couple weeks later and watch the replay of the live taping if I want. This one brilliant idea at truly changing something that hasn't been changed in 100's of years has paid off huge for the Met. Tickets sales for this year have reached almost $40 million! (and how cool is it to drink your favorite latte and eat a muffin while watching Madama Butterfly?)
Same product – different experience for the customer
Product – water:

Used to be free – we would never think of paying for water.

"What?

Are you going to start charging me for air too?"
Experience: As Americans, we now consume over 8.8 billion gallons of water yearly. Bottled waters has even surpassed soft drinks, milk and beer purchases. Money spent on this new 'experience' of a product – well over $12 BILLION a year (yes, that's a 'b'). Here is a great article – http://www.commondreams.org/views07/0218-05.htm – that talks about how powerful the experience that marketers create can be – it can overrule common sense, facts, and black & white information.
Same product – different experience for the customer AND more importantly, they are willing to pay for these different experiences!
So again, I ask you – what are YOU going to change about your products today? What experience are YOU going to sell?
Search Queries with 8+ Words Continue to Rise
From a recent article via Hitwise, people using search engines are now using longer search strings – called a 'long tail' search. They said…
The use of keyword searches that are eight or more words long increased 20% in the period between February 2008 and February 2009, and search queries averaging five to more than eight words have increased 9%, according to data from Hitwise, which reports an overall trend toward longer searches at the major search engines.
The same time period showed that shorter search queries – those averaging one to four words long - decreased 2%. Searches of two words comprised the majority of searches, amounting to 23.47% of all queries.
The growing length of search queries was first reported last month, and appears to be a trend resulting from growing sophistication among web searchers and the need to use more specific terms to cut through web clutter.
You can read the rest of the story here.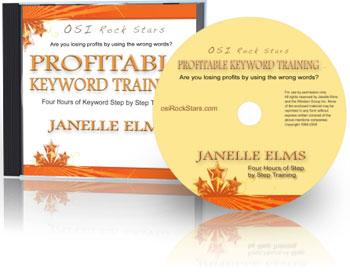 So why do you need to know this? Well, as we have been teaching you – choosing to no longer rely on eBay as your only traffic generator is crucial to your Success. You need to understand how to get your buyers to find you on Google (since over 72% of the searches are done on that particular search engine).
If you are an OSI Rock Stars, you can start your 3-part Profitable Keyword training here: http://osirockstars.com/?p=260
To purchase the 4 hour Profitable Keyword Training on Cd, you can do so at www.KeywordCD.com
"The Profitable Keyword Training Series is the most important training we can do to increase our sales. I feel, if you do not understand this concept or follow through with the training you are probably only making 50% of your potential on eBay!
We were first introduced to this concept of Profitable Keywords by Janelle Elms in the first months of our OSI training. Every one of the original class posted HUGE increases in sales within the first month after making the changes needed to our store listings to include Profitable Keywords! We were then and are now on our road to SUCCESS and this was the ground breaking class that started it all!
In the beginning, I was an enthusiastic believer in the power of keywords, through Janelle's teaching of how to optimize keywords for profitability, I'm living proof of the Power of her Profitable Keywords Training!
I don't think any of us just listened to it once and that was it…we all have listened, taken notes, listened again for a refresher course and then listened again, just to make sure we were on the right track!!
Thank you Janelle for teaching this very Powerful class on SUCCESS!! Just simply BRILLIANT!"
Mary Evans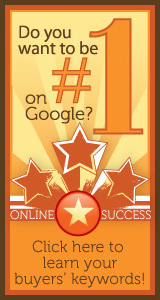 Matty the More Moola Cow is back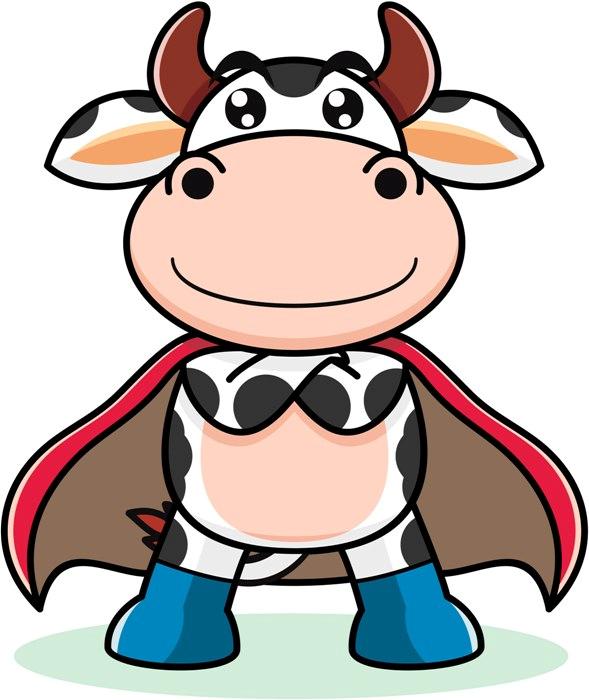 Hello everyone. I have been SO busy on Twitter sharing deals that I haven't had time to write a column in a while. But I recently watched Janelle save a huge chunk of cash at Staples and so I checked in to see how she did it…and no big surprise, she was using eBay to save money.
Here is her secret…she buys coupons from eBay.

Yep, couldn't be easier than that.

The most recent coupon was a $25 off $75 purchase at Staples that was purchased on eBay for $3 and free shipping. Pay $3, make $22…I think Janelle is on to something.
Based upon the research I did, Janelle isn't the only bright budget buyer out there – coupons on eBay are an $8+ million dollar a year category and continuing to increase in popularity all the time. Did you know you could buy coupons for:
Now it's not just big ticket items either…I know Janelle has been purchasing coupons for:
There are also coupons for:
Yes, Janelle clips her own coupons too – LOL, but some of these coupons aren't available to the general public, especially the completely free ones.
So remember, anytime you are about ready to spend money out in the real world, don't forget to check in the Gift Certificate/coupon section of eBay to see if you could save yourself some nice Moola!
PS – Ejunkie has these types of coupons on their site too. However, there are a lot of fakes on there – buyer beware.
PSS – if you are thinking of getting into the seller side of this area, please read eBay's rules about it first: http://pages.ebay.com/help/policies/manufacturers-coupons.html AND also realize that it's going to take a lot of $3 purchases to make any money, not to mention your time and eBay fees and PayPal fees.
Until next time my fabulous budget buddies,
Matty the More Moola Cow

New Classes coming up…
Hey…get registered ASAP for these classes. All OSI Live classes are fr-ee to attend and instructions are included during the registration process for both the podcasts and the webinars. When the class says, OSI RS Exclusive, only OSI Rock Stars are allowed to attend.
Remember, you can either ask a question for our special guest or simply put "I Choose Success" in the question box.
3/24/09, Tuesday at Noon pst/3pm est (OSI Rock Star exclusive)
Exclusive 9-week training
"Profits outside of eBay – Lesson 1"
Are you ready to learn what profitable opportunities are waiting for you outside of eBay for your business?
Join us during this exclusive 9-week training as we walk you through step-by-step on setting up additional sales channels besides just eBay.
In Lesson 1, we are honored to have Cindy and Dany of Web Sellers Circle join us as we share the MOST important step you must take in order to be successful at selling online.
Save your spot by going to: http://osirockstars.com/topic.php?id=1034&replies=1
3/26/09, Thursday at Noon pst/3pm est
Meet the Rock Star – Maryann of Good Buys All The Time
Great opportunity to ask questions and get to know your fellow Rock Stars!
Learn how at: www.HelloRockStar.com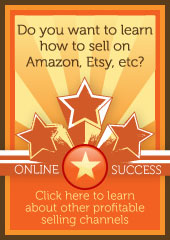 Isn't it about time YOU took control of the Success of your business…
and quit letting eBay dictate what is going to happen to you?
Final hours to reserve your spot on the exclusive Rock Star 9-week training series, "Yes Virginia, there are customers outside of eBay! How to create a powerful & profitable online business presence."
Final hours to Choose Success…
"I should have joined Rock Stars a long time ago! I want to change my weekly subscription to monthly!
This is too good to not stick with it! Thanks!"
Cate – www.HipHomeSchoolMama.com
I'm ready to Choose Success and control my own business – I want to be a Rock Star!
What will you do with the recent big announcement eBay just made? The one where they are removing their focus from small to medium sized sellers and concentrating on larger 'Diamond-level PowerSellers'? Many people are choosing to panic, become fearful and wonder what they are going to do now – because they are allowing eBay to make decisions about their business. Our Rock Stars are already geared up for this…they aren't leaving the fate of their Success in eBay's ever changing hands. Instead they have chosen to control their own business and success. They have learned how to:
Use their eBay business to generate traffic from OUTSIDE eBay

(via Google and other marketing tools) – this means that as eBay changes their own search on eBay.com, that the Rock Stars can still generate consistent traffic from multiple other sources.

Utilize the power of their eBay Store

– there are many powerful (and usually free) tools that come with an eBay Store…our Rock Stars know how to capitalize on these for higher traffic and bigger profits.

Use social networking/marketing tools to build their business

– With over 88 million unique viewers, I guarantee that our Rock Stars know how to use the power of YouTube to generate more profits.

They also know about twitter, facebook, etc

Diversify their business by learning how to sell on Etsy, Amazon and other e-commerce solutions –

Etsy tripled it's gross sales in 2008 and Amazon sales are up 18% – you can bet that we have these classes up on the Rock Star site!

Heck, we even have an exclusive class that Amazon themselves taught on our site!

Acquire customers through many powerful eBay tools

– The most recent training was how to use a newsletter to create a community, generate traffic, and increase profits

And they have also learned how to use eBay to ACQUIRE customers and then MOVE them OFF eBay to a website that THEY control – not eBay
Tomorrow the Rock Stars are about to start a very exclusive 9-week training called,
"Yes Virginia, there are customers outside of eBay!
How to create a powerful & profitable online business presence."
This training will cover in-depth topics like:
Google Analytics

Business Tools

Technical know-how – what you need to know and what you can leave to others

Do I need a ProStore, Amazon WebStore, my own website, or?

Setting up your own website

Of course, you know me…there will be a surprise or two along the way!

And much more!
I want to learn how to create a powerful & profitable online business presence OUTSIDE of eBay!
I'm ready to Choose Success and control my own business – I want to be a Rock Star!
Is eBay still a great location to generate traffic, sales and acquire customers?

Yes!

Is eBay still a place where I can sell my antiques, collectibles and other products?

Yes!

Can my business thrive and grow on eBay still?

Yes!

Should I start/continue my business on eBay?

Yes!
BUT…
You have to know how to utilize the power of the site and capitalize on the tools that are there. Our Rock Stars definitely know how to take advantage of what eBay offers and use it FOR THEIR OWN SUCCESS. They are never ok with accepting things the way they are presented.
Here are just a few of the brilliant Success Steps that the Rock Stars have taken this year…
And I think Jim and Barbara of Grandpa's Trading Company do an awesome job of sharing what Rock Stars can do for your business:
We ourselves were pleased with our December numbers. We were fortunate to again receive the 20% DSR powerseller discount on eBay, which was no small "chunk of change", amounting to $90, as well as $11 in 40% off double powerseller fees for offering free shipping and $8 in the form of a 10% credit for our donations. Also ended the year with 100% positive Feedback going into our 12th year on eBay. We are happy campers!
"With all the eBay changes in 2008 there is NO way we could have taken the time to sort them out ourselves and land on our feet so positively without Janelle's fabulous guidance and all the tips & information that Rockstars shared on the forums on what was working for them."
We both became eBay-trained education specialists in 2008 and have certainly enjoyed adding those hats to the ring along with re-formatting our trading assistant status.
If you are reading this and are "on the fence" about a membership in OSI Rockstars, please don't hesitate to jump on board. As you can see, the financial rewards you'll reap when you join us will be more than cover your membership fees. In a few months you can be posting your own "I Rock Because….." post! This group has the most supportive, fabulous, knowledgeable members from varying backgrounds around the globe who can and WILL answer just about any entrepreneurial question you can throw at them. Day or night, there's always a Rockstar to help. If that were not enough, just LOOK at the hundreds of hours of webinars and podcasts you will have access to! Amazing!
Jim & Barbara Nelson
Grandpa's Trading Company
I am ready to change my dreams into reality…
I'm ready to Choose Success and control my own business – I want to be a Rock Star!
We hope to see you Backstage on your Tour of Success very soon,
Blessings,
j
Tagged with: