Final hours to sign up to be a Rock Star (16 Mar 09)
Isn't it about time YOU took control of the Success of your business…
and quit letting eBay dictate what is going to happen to you?
Final hours to become a Rock Star for $1 a day!!
Final hours to reserve your spot on the exclusive Rock Star 9-week training series, "Yes Virginia, there are customers outside of eBay! How to create a powerful & profitable online business presence."
Final hours to Choose Success…
"I should have joined Rock Stars a long time ago! I want to change my weekly subscription to monthly!
This is too good to not stick with it! Thanks!"
Cate – www.HipHomeSchoolMama.com
I'm ready to Choose Success and control my own business – I want to be a Rock Star!
**(To read what Jim & Barbara, eBay PowerSellers and Shooting Stars think about eBay changes, scroll to the bottom of this newsletter now)**
What will you do with the recent big announcement eBay just made? The one where they are removing their focus from small to medium sized sellers and concentrating on larger 'Diamond-level PowerSellers'? Many people are choosing to panic, become fearful and wonder what they are going to do now – because they are allowing eBay to make decisions about their business. Our Rock Stars are already geared up for this…they aren't leaving the fate of their Success in eBay's ever changing hands. Instead they have chosen to control their own business and success. They have learned how to:
Use their eBay business to generate traffic from OUTSIDE eBay

(via Google and other marketing tools) – this means that as eBay changes their own search on eBay.com, that the Rock Stars can still generate consistent traffic from multiple other sources.

Utilize the power of their eBay Store

– there are many powerful (and usually free) tools that come with an eBay Store…our Rock Stars know how to capitalize on these for higher traffic and bigger profits.

Use social networking/marketing tools to build their business

– With over 88 million unique viewers, I guarantee that our Rock Stars know how to use the power of YouTube to generate more profits.

They also know about twitter, facebook, etc

Diversify their business by learning how to sell on Etsy, Amazon and other e-commerce solutions –

Etsy tripled it's gross sales in 2008 and Amazon sales are up 18% – you can bet that we have these classes up on the Rock Star site!

Heck, we even have an exclusive class that Amazon themselves taught on our site!

Acquire customers through many powerful eBay tools

– The most recent training was how to use a newsletter to create a community, generate traffic, and increase profits

And they have also learned how to use eBay to ACQUIRE customers and then MOVE them OFF eBay to a website that THEY control – not eBay
In less than 10 days the Rock Stars are about to start a very exclusive 9-week training called,
"Yes Virginia, there are customers outside of eBay!
How to create a powerful & profitable online business presence."
This training will cover in-depth topics like:
Google Analytics

Business Tools

Technical know-how – what you need to know and what you can leave to others

Do I need a ProStore, Amazon WebStore, my own website, or?

Setting up your own website

Of course, you know me…there will be a surprise or two along the way!

And much more!
I want to learn how to create a powerful & profitable online business presence OUTSIDE of eBay!
I'm ready to Choose Success and control my own business – I want to be a Rock Star!
Is eBay still a great location to generate traffic, sales and acquire customers?

Yes!

Is eBay still a place where I can sell my antiques, collectibles and other products?

Yes!

Can my business thrive and grow on eBay still?

Yes!

Should I start/continue my business on eBay?

Yes!
BUT…
You have to know how to utilize the power of the site and capitalize on the tools that are there. Our Rock Stars definitely know how to take advantage of what eBay offers and use it FOR THEIR OWN SUCCESS. They are never ok with accepting things the way they are presented.
Here are just a few of the brilliant Success Steps that the Rock Stars have taken this year…
And I think Jim and Barbara of Grandpa's Trading Company do an awesome job of sharing what Rock Stars can do for your business:
We ourselves were pleased with our December numbers. We were fortunate to again receive the 20% DSR powerseller discount on eBay, which was no small "chunk of change", amounting to $90, as well as $11 in 40% off double powerseller fees for offering free shipping and $8 in the form of a 10% credit for our donations. Also ended the year with 100% positive Feedback going into our 12th year on eBay. We are happy campers!
"With all the eBay changes in 2008 there is NO way we could have taken the time to sort them out ourselves and land on our feet so positively without Janelle's fabulous guidance and all the tips & information that Rockstars shared on the forums on what was working for them."
We both became eBay-trained education specialists in 2008 and have certainly enjoyed adding those hats to the ring along with re-formatting our trading assistant status.
If you are reading this and are "on the fence" about a membership in OSI Rockstars, please don't hesitate to jump on board. As you can see, the financial rewards you'll reap when you join us will be more than cover your membership fees. In a few months you can be posting your own "I Rock Because….." post! This group has the most supportive, fabulous, knowledgeable members from varying backgrounds around the globe who can and WILL answer just about any entrepreneurial question you can throw at them. Day or night, there's always a Rockstar to help. If that were not enough, just LOOK at the hundreds of hours of webinars and podcasts you will have access to! Amazing!
Jim & Barbara Nelson
Grandpa's Trading Company
I am ready to change my dreams into reality…
I'm ready to Choose Success and control my own business – I want to be a Rock Star!
We hope to see you Backstage on your Tour of Success very soon,
Blessings,
j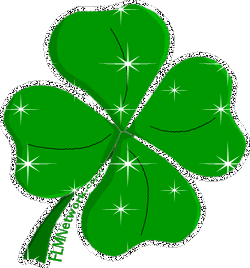 Tagged with: