Are you 'out of business' or 'running to the cars'? (14 Mar 09)
In this newsletter
OSI Rock Star Exclusive Membership – Limited Time – FINAL days

Radio interview with PayPal's very own Jason

New classes for this week

– TOP SECRET Terapeak class, MINI YouTube Tricks, and Organizing with Sylvia
Hi,
A friend mentioned an 'out of business' national chain store to me the other day and said she was surprised they had gone bankrupt since they had such low prices. Amused I asked her if she had ever shopped there. Her reply? "Yes, but the service was always really bad. They usually only had one checker who didn't know what they were doing. Long lines because of it. And never anyone to help you with anything." She even shared a horrible encounter she had with a very rude manager. How interesting that even subconsciously she was making a choice to not spend her money there – and it had very little to do with the 'such low prices' she had previously mentioned.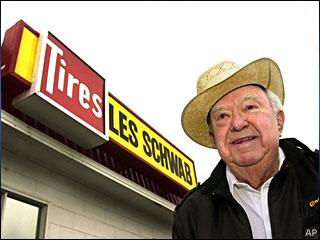 Compare that to my consistent experiences with Les Schwab – the tire store. I purchased my tires from them many years ago. Since then I have received numerous tire checks, flat tire fixes, and even some part they found that needed to be changed (I don't know what it was, I'm a girl – lol). I have received all of this as a walk-in client, provided with phenomenal customer service and ALL of it was provided free of charge.
This week, before I left on a trip, I took my car in to have the tires and brakes checked. As I pulled into the parking lot, even before I had completely opened my door, Steven came running out to greet me (yes, they always run out and greet you – wow!). I don't know Steven, I just read his name tag. He politely offered his help and told me he would meet me inside.
While I waited for them to check out the car I saw them promptly greet and help anyone as soon as they walked in the door, patiently answer questions (one was a sweet old lady who just didn't quite get what she needed done to her car – they even took her out to the car and showed her the parts – another was a person who wanted tires for a bus and was asking about the best route to use to get to Alaska) and they took the time to explain to people what they had found on the car and whether they could wait or not to have it fixed. I even overheard a phone conversation between a customer and his wife…"Yes, they are more expensive, but I get a warranty and they have really great service here. I would feel safer if you had that available to you as you drive the kids around."
Steven came out and explained to me that my brakes were shot (didn't surprise me, that is why I came in – lol) and showed me an invoice of what it would cost. He also presented me a second invoice with other things that needed to be worked on. I asked his opinion about what I should do. He said that he understood it was a lot of money. He explained the brakes were a must, but that the other things could easily wait. It was very refreshing to have someone I could trust to answer these type of things.
When I was paying my bill, I asked Steven about their customer service – that I had been coming here for years and had yet to meet a single employee who didn't display this phenomenal level of help. He humbly thanked me for the compliment and then explained…"Les and his family are incredible people. He believes that if you take care of your employees, they will take care of the customers." He went on to explain that Les's business philosophy is that if you treat your employees and customer as the most important thing in your business, the profits will take care of themselves. Obviously they do – the whole time I was in there they had a consistent stream of customers. Not only do they have our loyalty, but you can guarantee that I am not the only one who shares these amazing customer service stories. I'm not sure why they give away 'free beef' if you buy their tires, all they would need to use on a commercial is having real customers talk about their experience with Les Schwab.
Are there cheaper places to get tires and brakes – yeah, I have no doubt. But that is not what I am paying for – I am paying for the experience. Back to what I always say – customers buy only two things no matter what you sell – security and confidence. Boy, does Les Schwab understand that 102%!
That's what we teach you at Rock Stars – all of the other things you need to know to be successful online. Anyone can teach you to sell on eBay – that is the easy part. Understanding how to provide an experience, security and confidence to your buyers is the hard part. And we are here to walk you through step-by-step on how to make sure your business doesn't fall into the 'gosh, they had low prices wonder why they went out of business'. Instead, let's move your business onto the Success track – with a consistent line of customers willing to pay higher than average prices for your products! We are now into the final 3 days of exclusive membership pricing for OSI Rock Stars. If you are ready to change the current path you are on, come join us Backstage now on your Tour of Success!
At OSI Rock Stars we don't have classes once in a while – we have Success classes 2 to 3 times a week so you always have up to the minute information on the fast moving internet.

At OSI Rock Stars we don't have a few classes up that we want to teach – we have over 300 hours of content on the topics YOU NEED to be successful – how to rank on the top of Google search, utilizing all of the powerful profit tools in your eBay Store, how to monetize social networking sites like Twitter and Facebook.

At OSI Rock Stars you have access to me – We have 4 hours of Live coaching EACH month.

Questions our Rock Stars have asked me include: finding products that sell, taking a 'garage sale' type business and moving it into a profitable business, setting up a business on Amazon/Etsy/outside website, and many more.
At OSI Rock Stars we have THE VERY BEST community – our members are positive, supportive, encouraging and incredibly brilliant.

They love seeing each other succeed and are honored to help each other get there.
Are you ready to quite playing at selling on eBay?
Are you ready to finally create a successful business?
Are you ready to be part of an amazing & incredible community?
Are you ready to finally make your dreams a reality?
We would be honored to have you join us at OSI Rock Stars today!
Share the Success with friends – forward this newsletter onto them or let them know they can get their own copy at www.osiNewsletter.com (includes the Free 5 page report, "99% of eBay Stores are set up wrong, Learn how to be that 1%")
Remember, you can read previous Success newsletters in the OSI Rock Star newsletter archives at http://osirockstars.com/?cat=5
For secret deals only….come TaTango with us!! Register your phone HERE
For spur of the moment info, ideas, reminders or anything else I feel like Twittering about, follow us at http://twitter.com/osirockstars (and Matty & her fabulous deals can be found at www.twitter.com/moremoola!!)
OSI Rock Star Exclusive Membership – Limited Time – FINAL 72 hours
If you take responsibility for yourself you will develop a hunger to accomplish your dreams.
- Les Brown
As an online educator, there is nothing more rewarding than watching your amazing community take the information you are providing and make their dreams a reality! I am honored and blessed to receive incredible emails almost daily from empowered entrepreneurs who work hard, seek passionately, and grow dynamically (yep, even in this economy). I am so very proud of them and all they are accomplishing.
From one of our amazing Rock Stars…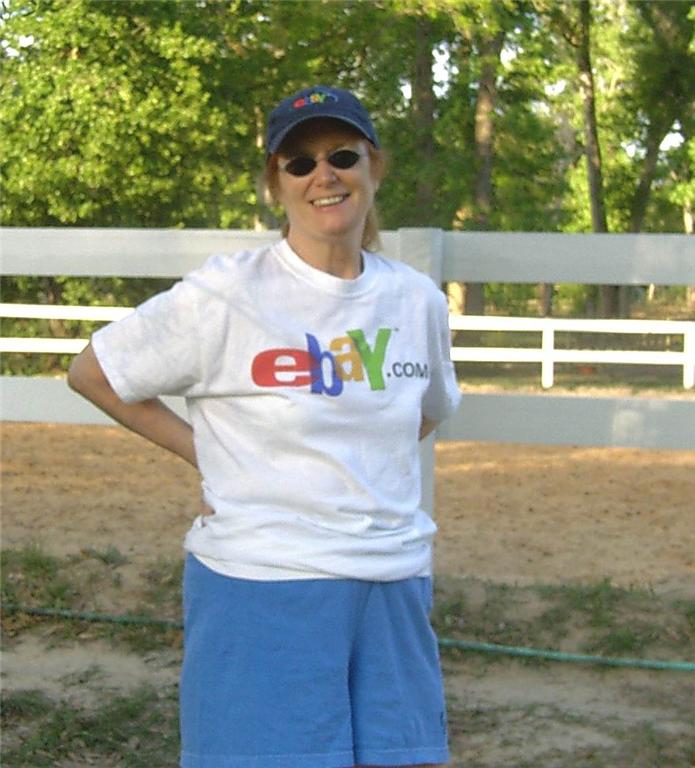 Today is my 1 year Anniversary of joining OSI RockStars and I want to Thank you for all that you have helped me to accomplish !!
Here's my top ten list (I could list 100 things but will keep it short)
1. Janelle Elms – you are my HERO – I am thrilled to have met you + when I get a personal email from you -it is such an honor that you took time out of your day to email me. When I hear your voice on our Webinars – I am so thankful to be associated with OSI. (That is why I'm always early, have to get a "virtual" good seat)
2. YOU are the Real Deal …. In my 25+ years in the Job Market, I have never met a more GENUINE, caring
woman who challenges her RockStars to choose SUCCESS and is willing to share the steps she took on
her personal journey to Success.
3. Thank you for your Encouragement - without it I wouldn't have improved my eBay Store.
4. Thank you for your Wisdom – The DYWMMON Webinars are such eye-opening seminars and so
appreciated because you are HONEST with your suggestions
5. Thank you for being our biggest Cheerleader !! "Positive Feedback" from you means the world to me
and my fellow RockStars – I think I can speak for the majority as YOU make us want MORE for
ourselves.
6. Thank you for the "LIVE" training – I myself, do better with hearing the information versus reading
it (have many audio Books The Secret is my favorite) and it's great to be able to re-play the training
7. Thank you for your GENEROSITY – Janelle, you blew me away at eBay LIVE Chicago with the business
cards, the magnets, the postcards, the T-Shirts, the beautiful bag, the ball cap ( I wear it constantly)
the tattoos, and I apologize if I forgot a few things.
8. Thank you for your TIME – Do you sleep ? Or is time measured differently on the West Coast ? I am so
glad that I never joined any other group – I was lucky to pick the BEST one first – no need to join any
other !!
9. Thank you for your INSPIRATION – I have learned of the power of FAITH through the obstacles I have
faced, but with your help, my faith has gotten stronger, you have taught me to renew my relationship
with the LORD.
10. Thank you for the past 365 days that you have been in my life – I followed your lead, trying to work
SMARTER, not harder, increased my profits, my DSR's, achieved Silver PowerSeller Status and have
been powered by RockStars to reach for the Stars and follow my dreams with more passion than
I had a year ago.
Love, Love, Love YOU !
Ok, so last time we ran our rare one-day promotion for OSI Rock Star membership many of you took advantage of it realizing the incredible opportunity. But I received almost as many emails fussing at me for not giving them enough time (how much time do you need to Choose Success?…lol) Anyways…since many of you missed the 24 hour deadline, I have no doubt you are right – we didn't give you enough time. Although I am probably crazy for doing this, I am going to offer this incredible deal again, for a limited time, for a few reasons:
1. I don't want anyone to miss this opportunity to Choose Success
2. We now have (I am super excited to tell you) over 300 hours of Success education on Rock Stars including eBay, Amazon, Etsy, SEO, Twitter, YouTube/video, and other crucial training for your success.
3. AND starting Tuesday March 24th, 2009 we will begin a very exclusive 9-week training called, "Yes Virginia, there are customers outside of eBay! How to create a powerful & profitable online business presence." This training will cover in-depth topics like:
Google Analytics

Business Tools

Technical know-how – what you need to know and what you can leave to others

Do I need a ProStore, Amazon WebStore, my own website, or?

Setting up your own website

Of course, you know me…there will be a surprise or two along the way!

And much more!
As a member of OSI Rock Stars you will have an exclusive seat to this super powerful training starting in just a few weeks PLUS:
You get to take the exclusive OSI Rock Star classes we are offering this week!

Over 300 hours of training is available to you 24/7 (including the super popular Profitable Keywords Training series) Here are just a few of the recent classes from Rock Stars:
MINI – Twitter Background(11 Mar 09)

DYWMMON – March – Part 1(09 Mar 09)

DYWMMON – March – Part 2(09 Mar 09)

Success Answers with Janelle – March 09 – Part 1(06 Mar 09)

Success Answers with Janelle – March 09 – Part 2(06 Mar 09)

BONUS – eBay Stores Review: Part 1 of 3(05 Mar 09)

BONUS – eBay Stores Review: Part 2 of 3(05 Mar 09)

BONUS – eBay Stores Review: Part 3 of 3(05 Mar 09)

MINI – Make your MySpace fabulous(04 Mar 09)

MINI – Video SEO and Marketing(26 Feb 09)

Vocal empowerment with Sylvia of Organized Chaos(24 Feb 09)

Put Twitter on Autopilot – Includes Secret BONUS class(20 Feb 09)

Fulfillment warehouses – with guest Chris Malta(17 Feb 09)

Preparing your business for an emergency(12 Feb 09)
Exclusive coaching with me – join the live Ask Janelle class to ask any question you have to make your business more profitable and/or be featured as one of the businesses whose is coached live during the DYWMMON (Do You Want My Money or Not) class.

And probably one of my favorites – direct access to other success minded entrepreneurs who guide, teach, encourage and support each other in the most amazing way possible.

The OSI Rock Stars discussion boards are rare in the fact that they educate instead of whine, motivate instead of complain, and have truly the most incredibly talented entrepreneurs on it to help guide you to success.
Here is where the crazy part comes in…
We are offering THREE different membership options to join OSI Rock Stars. Choose the level that fits your business…come try us out…check out the classes…see why people are raving about being a Rock Star.
$49 a month – One of my assistants just received this note,

'don't tell Janelle, but OSI Rock Stars is a bargain for as much information, training, and exclusive access as we get.'

$365 a year ($1 day!!) – this is rare and a very limited time offering

Brand New – $15 a week –

yep, pure craziness…I know.

But I want you to come in, kick the tires, take the exclusive classes, see how phenomenal our Rock Stars are, ask for help on the boards – soak up as much information and education as you can in 7 days.

I have no doubt you will be back for another 7!
Head over to www.yearofmysuccess.com right now to take advantage of these limited time opportunities. I promise that at midnight on the 16th, the last two options are gone, bye-bye, adios, auf wiedersehen, ciao. au revoir, alooooooooha! I don't want any emails this time telling me I didn't give you long enough to sign up – LOL.
Radio interview with PayPal's very own Jason
I was honored and blessed to be on Jason Miner's PayPal show the other day talking about exactly this – you can listen here: http://wsradio.com/internet-talk-radio.cfm/shows/PayPal-Radio/archives/features.html
From WSRadio – Janelle is a best-selling author, speaker and Visionaire of the Online Success Institute. She checks in to talk about what sellers are finding in the online and real world these days…how do you distinguish yourself from new sellers looking to make money. And if you're a new seller, what mistakes should you avoid? From beginner to advanced selling, there are techniques for everyone.
In the second part of our interview, we cover the other side of the equation…buyers, how can you work with sellers in the current economic climate to get a good deal. Bargaining etiquette, online tools to help you find deals and what sellers can do to find bargains for business purchases.

New Classes coming up…
Hey…get registered ASAP for these classes. All OSI Live classes are fr-ee to attend and instructions are included during the registration process for both the podcasts and the webinars. When the class says, OSI RS Exclusive, only OSI Rock Stars are allowed to attend.
Remember, you can either ask a question for our special guest or simply put "I Choose Success" in the question box.
3/11/09, Wednesday at Noon pst/3pm est
MINI – Twitter Background (OSI Rock Star Exclusive Training)
Tired of having a boring, non-branded background on Twitter? Come join us for this MINI class on Wednesday to learn some cool new Twitter tools on the internet.
You can watch this class at: http://osirockstars.com/?p=802
3/17/09, Tuesday at Noon pst/3pm est
Research with Terapeak – TOP SECRET
Denise, our favorite researcher from Canada is back with another sneak peak at a brand new…well, we don't know – it's TOP SECRET!!
However, knowing Terapeak it will be amazing!
Come check out what this can do for your business and it's profits!
Save your spot by going to: https://www2.gotomeeting.com/register/536301324
3/18/09, Wednesday at Noon pst/3pm est
MINI – YouTube Tricks (OSI Rock Star Exclusive Training)
Join us to learn a few new tricks I figured out for YouTube!
Get registered at: http://osirockstars.com/topic.php?id=1014
3/19/09, Thursday at Noon pst/3pm est
Organizing your world with Sylvia of Tame the Chaos
Sylvia has taught me many of the organizational skills I utilize in my business. She can create order in your world too!
Learn how at: http://ask-the-entrepreneurs.com/
Blessings,
j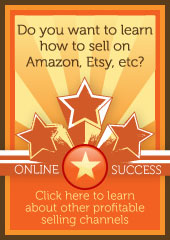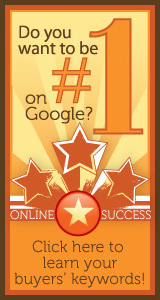 Tagged with: