HOME RUN! She only paid $2 for this (06 Mar 09)
In this Success Newsletter:
News items –

shipping from your garage, eBay announcement

HUGE Home Run

– yep, she only paid $2 for this…you have to see what it's going for now!!

New classes for this week

– Ask Janelle and DYWMMON
Hi
Wanted to touch base about a couple things that just came up – as well as a phenomenal 'Home Run' that is happening on eBay right now Check it out below!
Share the Success with friends – forward this newsletter onto them or let them know they can get their own copy at www.osiNewsletter.com (includes the Free 5 page report, "99% of eBay Stores are set up wrong, Learn how to be that 1%")
Remember, you can read previous Success newsletters in the OSI Rock Star newsletter archives at http://osirockstars.com/?cat=5
For secret deals only….come TaTango with us!! Register your phone HERE
For spur of the moment info, ideas, reminders or anything else I feel like Twittering about, follow us at http://twitter.com/osirockstars (and Matty & her fabulous deals can be found at www.twitter.com/moremoola!!)
News items
Home Run
HUGE congrats to our newest Rock Stars…I knew when we opened up the limited time membership doors to "Backstage" they would come – and boy have they! We received amazing emails already including this incredible one from Lynn who will definitely fit right in with our successful Rock Stars…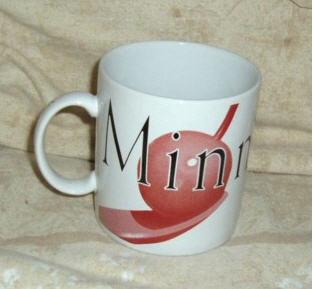 Janelle – I'm so glad you decided to offer the $1/day membership again. It came at almost the right time for me, because I think I'll be able to do it this time.
Which brings me to my current quandary. I have an unbelievable auction going. My hubby and I went "treasure hunting" Saturday at one of the local thrift stores. I picked up a Starbucks mug for $2. He wondered why I wanted that ugly thing, and I told him I typically get $20 for them on ebay.
I was way wrong on this one and started to realize it when I was researching that afternoon. In fact, it took a couple of days before I could even tell him what we had. You can see for yourself, ebay auction # 250382232203.

NOW WHAT DO I DO???? escrow? Paypal vs wire???? I'm just about in tears and there 4 DAYS LEFT! If I didn't have to get on to answer mail and print labels, I wouldn't even be watching anymore!
Lynn
What a great problem to have!! We congratulate Lynn on her incredible Home Run and can't wait to see the final outcome. We are honored to have her become an OSI Rock Star. Here is another couple great emails we received:
Janelle, this is an answer to prayer!! We are getting our income tax return soon and I almost sent you an email to beg you to offer your yearly special again. I have been reading your newsletters since before your very first announcement about OSI, I was trying to follow your clues to figure it all out and get in on your early bird special. But I didn't sign up then and I have been kicking myself ever since. I know that was the biggest business mistake I have ever made. I tell my online biz friends to join OSI but I haven't' been able to do it yet until now. YEAH!! thank you for offering it again and giving us ample time to get our money in the bank and sign up!!
You are such a blessing to the online sellers and I can't wait to get in there and start learning.
many blessings, Debbie
and this one brought a smile to my face ALL day – thanks Dave!!
While I'm asking….Do you offer a lifetime membership?!!!
We plan on being with you "Till death do we part!"
Thanks so much.
Dave Lyznick
Ok, so last time we ran our rare one-day promotion for OSI Rock Star membership many of you took advantage of it realizing the incredible opportunity. But I received almost as many emails fussing at me for not giving them enough time (how much time do you need to Choose Success?…) Anyways…since many of you missed the 24 hour deadline, I have no doubt you are right – we didn't give you enough time. Although I am probably crazy for doing this, I am going to offer this incredible deal again, for a limited time, for a few reasons:
1. I don't want anyone to miss this opportunity to Choose Success
2. We now have (I am super excited to tell you) over 300 hours of Success education on Rock Stars including eBay, Amazon, Etsy, SEO, Twitter, YouTube/video, and other crucial training for your success.
3. AND starting Tuesday March 24th, 2009 we will begin a very exclusive 9-week training called, "Yes Virginia, there are customers outside of eBay! How to create a powerful & profitable online business presence." This training will cover in-depth topics like:
Google Analytics

Business Tools

Technical know-how – what you need to know and what you can leave to others

Do I need a ProStore, Amazon WebStore, my own website, or?

Setting up your own website

Of course, you know me…there will be a surprise or two along the way!

And much more!
As a member of OSI Rock Stars you will have an exclusive seat to this super powerful training starting in just a few weeks PLUS:
You get to take the exclusive OSI Rock Star classes we are offering this week!

Over 300 hours of training is available to you 24/7 (including the super popular Profitable Keywords Training series)

Exclusive coaching with me – join the live Ask Janelle class to ask any question you have to make your business more profitable and/or be featured as one of the businesses whose is coached live during the DYWMMON (Do You Want My Money or Not) class.

And probably one of my favorites – direct access to other success minded entrepreneurs who guide, teach, encourage and support each other in the most amazing way possible.

The OSI Rock Stars discussion boards are rare in the fact that they educate instead of whine, motivate instead of complain, and have truly the most incredibly talented entrepreneurs on it to help guide you to success.
Here is where the crazy part comes in…
We are offering THREE different membership options to join OSI Rock Stars. Choose the level that fits your business…come try us out…check out the classes…see why people are raving about being a Rock Star.
$49 a month – One of my assistants just received this note,

'don't tell Janelle, but OSI Rock Stars is a bargain for as much information, training, and exclusive access as we get.'

$365 a year ($1 day!!) – this is rare and a very limited time offering

Brand New – $15 a week –

yep, pure craziness…I know.

But I want you to come in, kick the tires, take the exclusive classes, see how phenomenal our Rock Stars are, ask for help on the boards – soak up as much information and education as you can in 7 days.

I have no doubt you will be back for another 7!
Head over to www.yearofmysuccess.com right now to take advantage of these limited time opportunities. I promise that at midnight on the 16th, the last two options are gone, bye-bye, adios, auf wiedersehen, ciao. au revoir, alooooooooha! I don't want any emails this time telling me I didn't give you long enough to sign up – LOL.
"…OSI Rock Stars is one of those things that after joining, you will kick yourself for not having done sooner. Many people look initially just at the cost of something and quickly talk themselves out of it. With OSI, it is most definitely (and I say this with all the vehemence I can muster in something written) an investment. If you had to pay someone, or in this case a lot of someones, to teach you all of the material provided on this site, it would run you easily into the thousands of dollars. Janelle never presents anything that she does not feel will benefit your business, thus bringing you more money. How could you possibly go wrong?!? Never once have I looked back or questioned my membership. I cannot impress upon you enough how beneficial this site is to an Internet retailer.
"…if I need a boost, I can visit the Motivational Moments forum"
I am currently writing a book on the multitudes of other sites available on which to list. Janelle and the other members of OSI have been there for me every step of the way with suggestions and motivation. Many times they don't even realize it, but if I need a boost, I can visit the Motivational Moments forum. If I need information on marketing my book, there are at this point in time, 27 different audio and video classes on various aspects of marketing alone!
Until joining this site, I was at a brick wall and I didn't even realize it. I have come so very far since joining and I see no end in site! I now have a goal list as long as my arm. I look forward to each day God gives me because it's another 10-12 hours to try out all the new things I've learned. I never look forward to going to bed anymore!
I have so thoroughly enjoyed the past year. I have made some truly wonderful friends and now have a mentor with a heart of solid gold to give me guidance. I look forward to many, many more years of being a part of this beautiful, wonderful group of people~"
Jennifer Smith
www.PrecisionBluingPlus.com

New Classes coming up…
Hey…get registered ASAP for these classes. All OSI Live classes are fr-ee to attend and instructions are included during the registration process for both the podcasts and the webinars. When the class says, OSI RS Exclusive, only OSI Rock Stars are allowed to attend.
Remember, you can either ask a question for our special guest or simply put "I Choose Success" in the question box.
3/6/09, Friday at Noon pst/3pm est
Ask Janelle your Success questions March – 2 hour LIVE coaching; answering all of YOUR questions. (OSI Rock Star Exclusive Training)
Want me to take a look at your eBay Store?
Have a new business idea that you need advice on?
Questions about sourcing, research, marketing?
I'll be answering these Live during the show. First come, first served!!
Learn more on OSI Rock Stars at http://osirockstars.com/topic.php?id=1002&replies=1
3/10/09, Tuesday at Noon pst/3pm est – 2 hours
Do You Want My Money or Not – March (OSI Rock Star Exclusive Training)
Join us as we check out eBay listings, websites, and blogs through the eyes of the buyers. Find out why they may be leaving your site and not spending their money!
First 3 registered will be chosen to be featured on the show.
Learn more on OSI Rock Stars at http://osirockstars.com/topic.php?id=1002&replies=1
Blessings,
j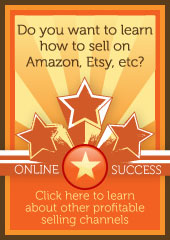 Tagged with: