I don't want this site to make any money (15 Feb 09)
In this Success Newsletter:
Pre-order the "Newsletters Worth Gold" 4-CD set – HUGE savings on pre-order price

I launched an entire business in 3 weeks – learn how it got done & why the goal is to NOT make a penny

News from eBay – free photos!!

Cliff Ennico – the informative, legally sound and quite charming Cliff Ennico shares some thoughts on contracts and the CPSIA situation
Hi
Happy Heart Day to all my favorite Success makers!
Just a quick reminder – Monday, the 16th is President's Day. No USPS.
Only when we give joyfully, without hesitation or thought of gain, can we truly know what love means.
- Leo Buscaglia

Please don't forget our online friends in Australia. The fires have killed over 200 people…many others are still missing. Please click the Red Cross logo and donate if you can. Here is a currency/exchange calculator if you need to figure out how much you are donating.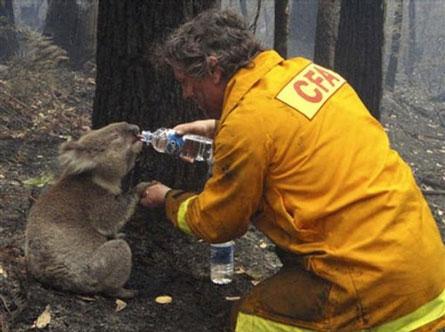 Share the Success with friends – forward this newsletter onto them or let them know they can get their own copy at www.osiNewsletter.com (includes the Free 5 page report, "99% of eBay Stores are set up wrong, Learn how to be that 1%")
Remember, you can read previous Success newsletters in the OSI Rock Star newsletter archives at http://osirockstars.com/?cat=5
For secret deals only….come TaTango with us!! Register your phone HERE
For spur of the moment info, ideas, reminders or anything else I feel like Twittering about, follow us at http://twitter.com/osirockstars (and Matty & her fabulous deals can be found at www.twitter.com/moremoola!!)
Pre-order the "Newsletters Worth Gold" 4-CD set – HUGE savings on pre-order price (we are shipping this week!)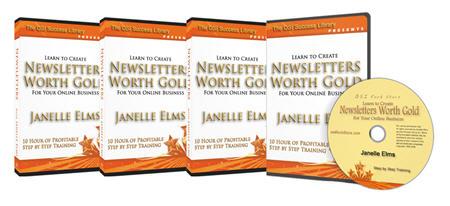 We just finished a 4-week Profitable Newsletter training at OSI – over 12 hours of step-by-step success training. WOW…it was amazing watching the results of those who took the class. Check out just a few of the comments from the people who participated:
"Thank you for two of the best training classes I have ever participated in – Profitable Newsletter training and Profitable eBay Stores training. I thought I knew a lot about newsletters until I took your class – I could not have been more wrong. I had never considered the importance of the subject line much less how important the first few words are. Since I don't use an iPhone or Blackberry it had never occurred to me that many people might be receiving my newsletter on one of those devices. That was the first AHA for me. I always thought the main purpose of a newsletter was to sell something. Boy was I surprised to learn that most of those newsletters never get read. I'll keep this short – if anyone really wants to use effective newsletters to expand their business and increase customer loyalty – then you must take Janelle's course."

Henry Neff

ebay Store Link: www.BuckCreekBooks.com

eBay User ID: han-books

"It's yet another indispensable set of tools from Janelle Elms! I was so glad I participated in this newsletter training. My businesses have been sending eBay newsletters for awhile and have been steadily building up the newsletter lists. But, I was unsure how to start making those customers "my own", as the businesses shift toward stand-alone ecommerce websites. Janelle provides lots of specific information about creating newsletter sign-up "Squeeze Pages", about email management companies, and about sending emails legally and in compliance. The course work about writing email subject lines, so that emails actually get opened, is super valuable. This is just the information I needed to move the businesses forward toward bigger profits. I look forward to reviewing the material repeatedly so that all of this rich content gets applied to help grow both Twirl Planet and Bombay Bongo!"

Cindy Hamilton
Twirl Planet
Bombay Bongo
Pre-order your 4-CD set today – www.NewslettersWorthGold.com
The Newsletters Worth Gold training includes:
· The one thing determines whether or not 60% of people are going to read your newsletter
· The one thing will determine whether another 30% read it or not
· The one thing you can do to your eBay Stores newsletter that will make it stand out from the rest (actually there are two…and we'll share both)
· Over 14 places you can utilize to increase your subscriber sign-ups
· My eBay super secret legal trick I use that has increased my subscriber sign-ups by another 15% (AND How to take advantage of this free powerful tool that is already part of your eBay business.)
This 3-part CD set includes:
· Over a dozen hours of step-by-step training on profitably setting up your newsletter – both on eBay and outside
· Profitably setting up your eBay Store Newsletter – did you know that eBay will send out a newsletter automatically to all your new sign-ups? Even at 3am!!
· Profitably setting up an outside newsletter
· Ways to increase your subscriber base
· Best practices for a successful newsletter
· Steps to take on taking your eBay subscribers and moving them outside of eBay
And the BONUS CD is included (if you order now)
Order now…and we will also include an additional CD that contains:
· Questions to ask before you choose a Newsletter Marketing company
· Understanding newsletter analytics for eBay Stores and outside newsletters
· Creating a 'squeeze page' to send your potential subscribers
· And much more…
Pre-order your 4-CD set today – www.NewslettersWorthGold.com
You will find as you look back upon your life that the moments when you have really lived are the moments when you have done things in the spirit of love.
- Henry Drummond
Thank you all so much for writing and asking about the new site I hinted at last week. It just launched last Sunday (February 8th) and has already been an immediate success – in fact I am in awe of how much attention it has already received in its first week of being open. More importantly, SO many lives are already being affected by this process – it's so incredible!!
The site is called In Line Behind Me and was an idea I had in my 'book of ideas' for over 2 years now. The act itself isn't new in the slightest –many people have been doing this for year's…but I wanted a way to share ALL of the stories with the world. You can watch the story on a short video at http://inlinebehindme.com/how-ilbm-started/ (make sure you watch the 2nd video on that page – it's amazing – I have a great team working with me on this one).
I was going to start working on putting the site up possibly sometime in a year or so – LOL. I won't ruin the story for you by telling you the details – you can read about it here: http://team.inlinebehindme.com/ready-in-3-weeks/ But suffice it to say that God's timeline is always different then your own timeline.
Yes this site went up in 3 weeks. Shew!! But there is no way I could have done it without the most amazing team whom you can read about here: http://team.inlinebehindme.com/about/
Also, a very special credit needs to go out to Rock Star Dany – without her help the launch wouldn't have been possible. Besides many features of the ILBM main site, she is also responsible for brilliantly added our Team ILBM blog to the site to. You can see it here: http://team.inlinebehindme.com/
If any of you would like ILBM cards, we have up a set that you can download/print from the comfort of your own computer. http://inlinebehindme.com/order-your-ilbm-cards/
Also, we would really like to encourage ALL of you to share this powerful site with your friends on your Blog, About Me page, Facebook, Twitter, MySpace, Squidoo etc. We have special banners you can use at http://inlinebehindme.com/share-ilbm/
We are already receiving a lot of attention about the site. Our first newspaper (front page) article was in the Tacoma News Tribune this week. KOMO was talking about us, KMPS shared ILBM stories all morning and then had me on for an interview the next day (you know I am passionate about something when I am willing to get up at 7am to do an interview – lol). You can hear the interview at: http://www.kmps.com/pages/334073.php (it's 3 or 4 down on the left-side of the page…we are still working on getting it up on the ILBM site).
If you have any ideas about how we can get the word out, things to include on the site, people we should talk to or anything else, we would truly appreciate having you be a part of this incredible campaign. Please send this information to press@InLineBehindMe.com
News from eBay
Free photos!!
eBay recently announced that starting February 18th, all photos (up to 12) for the Collectibles, Antiques, Art and Pottery/Glass categories will be free. How cool is that? AND, get this…it even includes the Gallery Plus option that used to be $1.00! You can learn more at Picture Fee Changes 2009

Coming soon for All eBay sellers
New visual tools to enhance the salability of your products to the buyers – details coming soon.
More News:

THE Cliff Ennico
Three contracts every self-employed person needs – by Cliff Ennico
http://osirockstars.com/?p=779
CPSIA – Paved with good intentions – by Cliff Ennico
http://osirockstars.com/?p=780
blessings to all of you,
j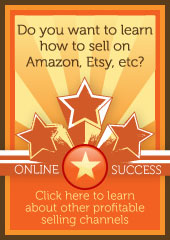 Tagged with: