99% of eBay Stores are set up wrong (29 Jan 09)
In this Success newsletter:
99% of eBay Stores are set up wrong! –

the earthquake has shaken a few of my brain cells up…you won't believe what I decided to offer you today

No more whining –

fabulous stories of people who don't even know what the words 'no' or 'I can't' mean

Surefire Strategies for tough times –

our very own brilliant Cliff Ennico weighs in on this touchy subject

Before and After Store pictures –

check out some of the amazing before and after photos from our 1% eBay Stores group!
Hi ,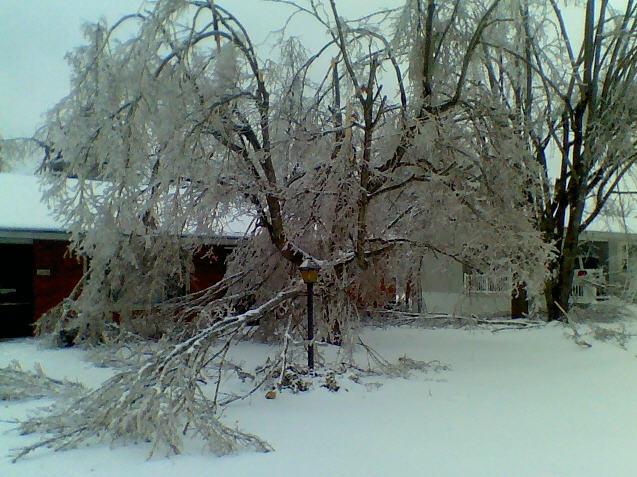 Thank you for all your concerned emails…Apparently we had an earthquake today in the Seattle area…yawn, my clothes washer does more damage when it moves – lol. So no worries here. However, my prayers continue for the people on the other side of the US. I know the storm that is hitting you has caused you to not have power, phone communications or the ability to ship things out. Please be safe and when you can, let us know you are ok. (the picture is from one of our Rock Stars, Carol of AlphaBargains who is in "the frozen wasteland" of Missouri.)
Blessings,
j
Share the Success with friends – forward this newsletter onto them or let them know they can get their own copy at www.osiNewsletter.com (includes the Free 5 page report, "99% of eBay Stores are set up wrong, Learn how to be that 1%")
Remember, you can read previous Success newsletters in the OSI Rock Star newsletter archives at http://osirockstars.com/?cat=5
For secret deals only….come TaTango with us!! Register your phone HERE
For spur of the moment info, ideas, reminders or anything else I feel like Twittering about, follow us at http://twitter.com/osirockstars (and Matty & her fabulous deals can be found at www.twitter.com/moremoola!!)
99% of eBay Stores are set up wrong!
Just a reminder…the price of the extremely popular eBay Stores Success Video is going up Sunday night at midnight (yes, this Sunday, February 1st, 2009). Get your 7-CD set now and learn how to be that 1%.
I just received this email…This is a brilliant idea!!!:
Hello,
I purchased the 1% program and it is amazing! I am very happy with it.
In the training, I see it was once live and Janelle reviewed some of the stores and suggested ideas. How can I get her to look at mine and tell me what she thinks so far, that would be such a huge boost for me right now.
http://stores.shop.eBay.com/The-Collectible-Junkie
Thanks,
Sandra Bozard
Sandra – I LOVE this idea and you are right…it definitely benefited those during the Live. We had them turn in their before and after shots (check some out below at the bottom of the newsletters!) and their stores look incredible AND more important their sales are going up and profits are going up and traffic is going up!! So how about this…
EVERYONE who purchases/owns the eBay Stores Success Video series (1% club) by midnight pst February 1st 2009 will receive:
Exclusive access to a BONUS Success eBay Store class in February
I will individually review your eBay Store during this Live training and set you up with a list of Success Steps you need to do to get your Store in top Profitable shape!
(If you have already purchased the eBay Stores Success Video, watch for an email from us the first part of February with your exclusive registration information for this powerful BONUS class.)
If you haven't already purchased the eBay Stores Success Video series, better hurry! Purchase before Sunday, February 1st at midnight pst and you will receive:
Our pre-release pricing

– this price goes up to full retail THIS Sunday night at midnight

Exclusive access to the BONUS Success class in February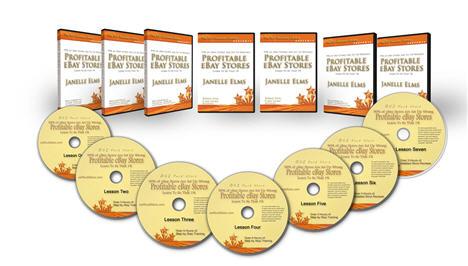 At OSI Rock Stars we are committed to going BIG this year with powerful education on pumping up your businesses…expanding your businesses, getting onto Google, learning about new sales channels, and taking advantage of the profitable tools that we already have in our business – that is our goal and we have committed to it 132%. We are investing in your Success…are you?
Aren't you ready to be part of the 1% of Store owners who understand how powerful an eBay Store really is?

Aren't you tired of being a worker bee instead of an owner of a company?

Aren't you ready to run a profitable business?

Aren't you ready to be the one in charge of your future instead of others making decisions about your financial status or employment status?
YES…YES…YES…!
· Yes!…once you complete this training your eBay Store will not only be set up correctly for selling on eBay BUT…it will also be set up to be found on the first page of Google!!
· Yes!…we will walk you through the process step-by-step…not leaving a single person behind.
· Yes!…we have not only US eBay Store owners go through this training, but also sellers from all over the world including Canada, UK, Australia, and more
· Yes!…if you order now it includes Free Shipping to the US with UPGRADED Priority shipping so you can start earning MORE MONEY even faster.
Yes! I want to be that 1%!
Send me not 5…but 7 Success-filled CD's on doing just that!

No more whining!
Isn't it about time YOU start controlling your world instead of the other way around? People always ask me what makes one person successful and another not. If I have to pick one thing I would say attitude. Without a doubt. I can give two people the same opportunities, information, access and one will succeed and one will fail – and although there are many factors that figure into that, the main, consistent feature I always see is their attitude. And boy, have attitudes gotten a lot worse in the past few months. Now, you can either join them in their pity party (you know, cause whining, complaining and fussy does SO much for moving towards Success) OR you can take full advantage of these opportunities. While everyone else is pulling in on their business, shuttering themselves off, and making a bunch of excuses YOU can not only propel forward, ahead of your competition BUT…(and here is the best part), when this economic fog lifts – AND IT WILL – you will be already on the ground running full speed ahead. The others will still need to clean up from their pity party, put the Whoa is Me tea away, wash away the whinyiness from their plates, and then with what little energy they have left start from the ground to build up momentum again in their businesses.
All of us have our 'issues'…financial concerns, health worries, etc. etc…But are you going to let them control your life and be hurdles? Or are you going to use them as steps UP to a more powerful life where you are in control?
It's all about your attitude…your perception of what situation you are currently in.
Check out some of these amazing stories:
1. Remove it from you
2. Help you make it to the other side of it
3. Take you to be home with him.
Understand that for reasons that make sense to Him, most of us will get #2. But this is the cool part…do you use what you have been given as a 'handicap' and literally cause your life to be MORE handicapped OR do you use your 'handicap' to change your world?
Surefire Strategies for tough times
Our very own brilliant legal mind and common sense guru, Cliff Ennico weighs in on some ideas he has for making it through these times… http://osirockstars.com/?p=727 Thanks Cliff!

Before and After Store pictures
Check out some of these amazing eBay Store 1% transformations…
Before Busy Boutique eBay Store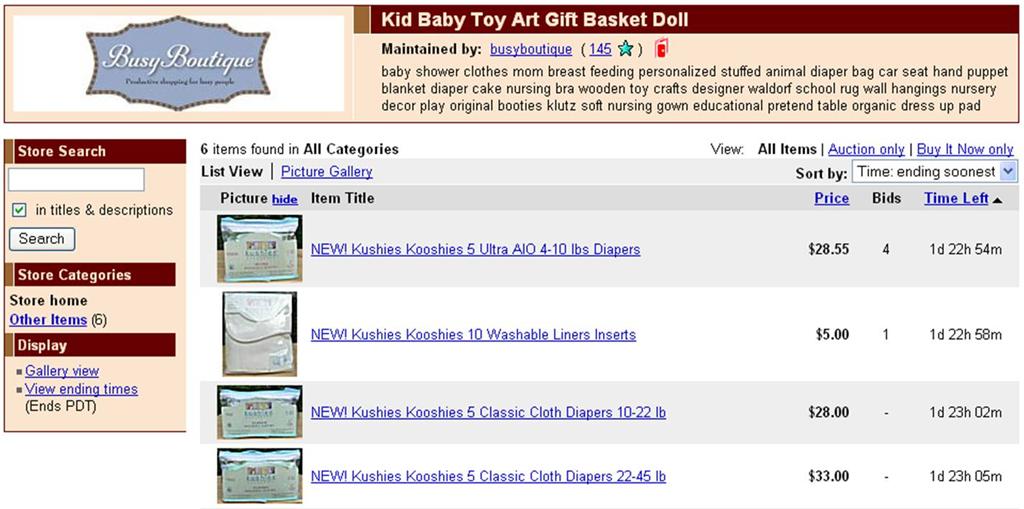 After Busy Boutique eBay Store
Before Worldwide Traders Online eBay Store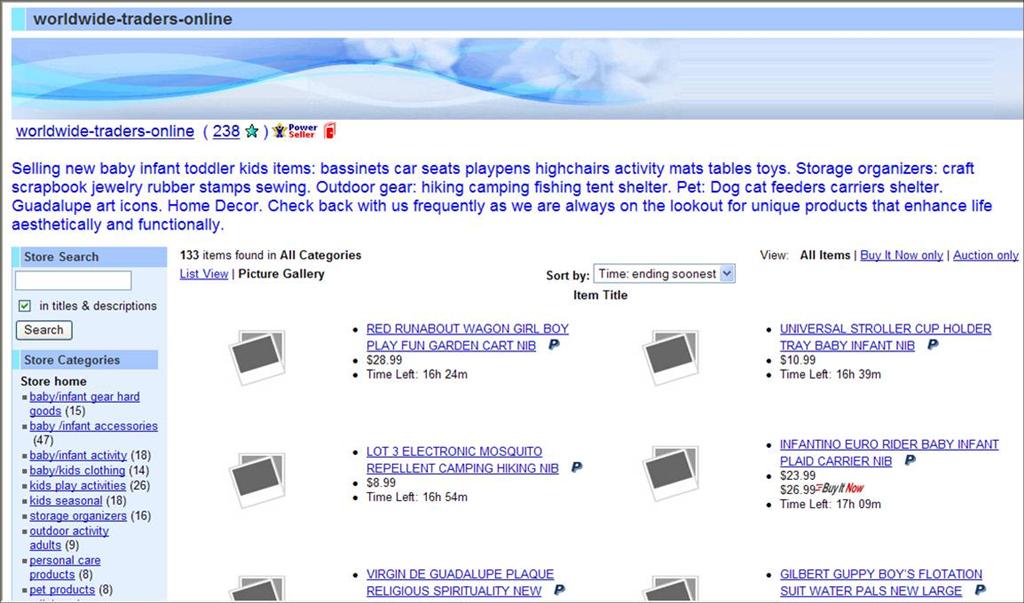 After Worldwide Traders Online eBay Store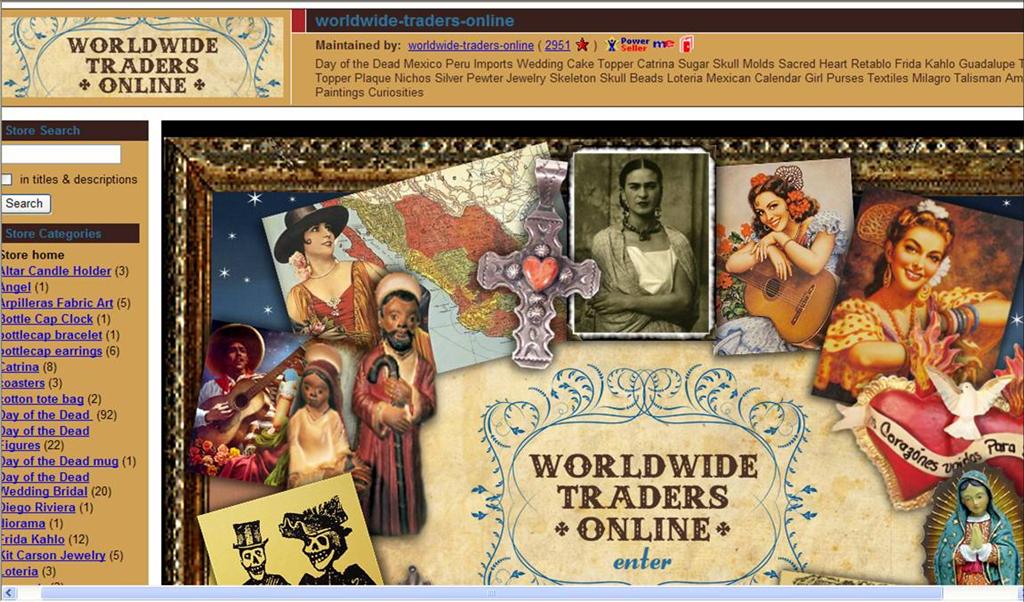 Before Purveyor of all Things Creative eBay Store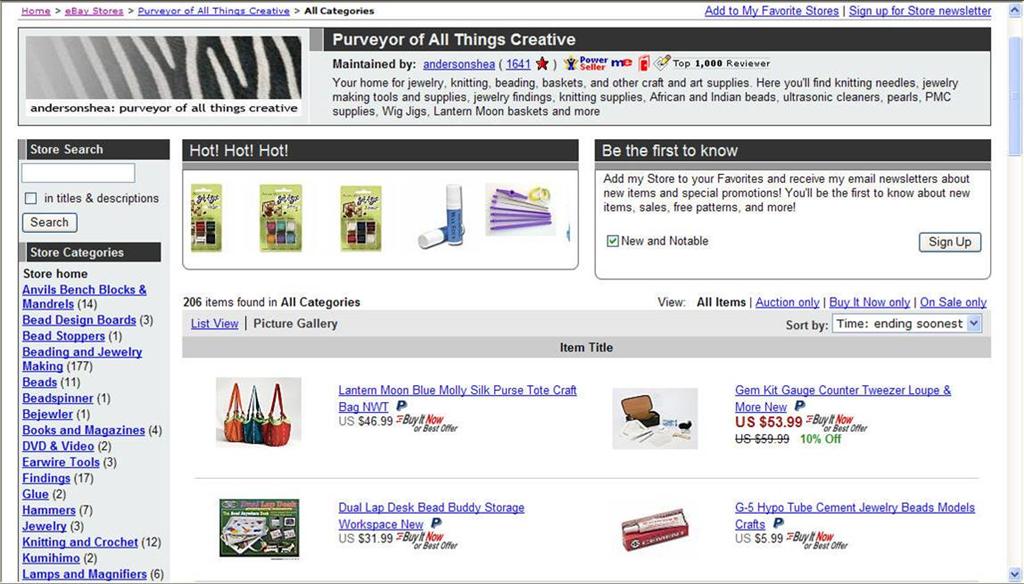 After Purveyor of all Things Creative eBay Store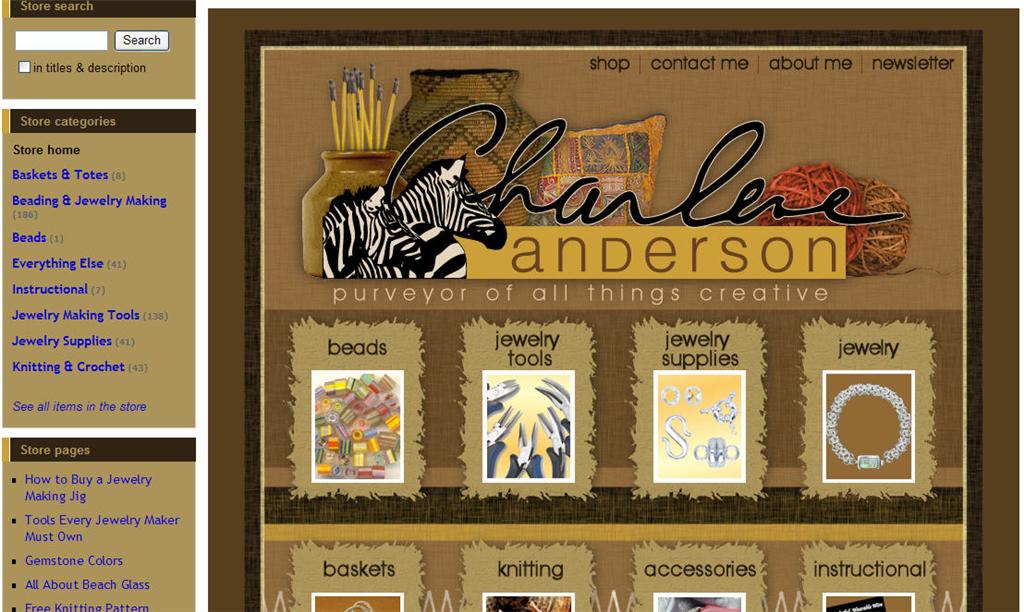 Before Wandering Creek Antiques eBay Store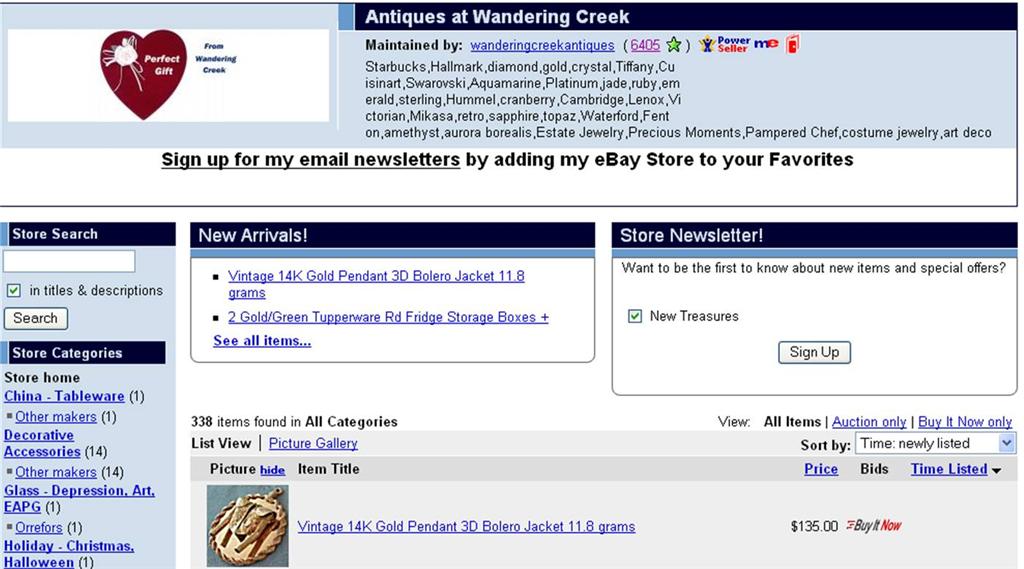 After Wandering Creek Antiques eBay Store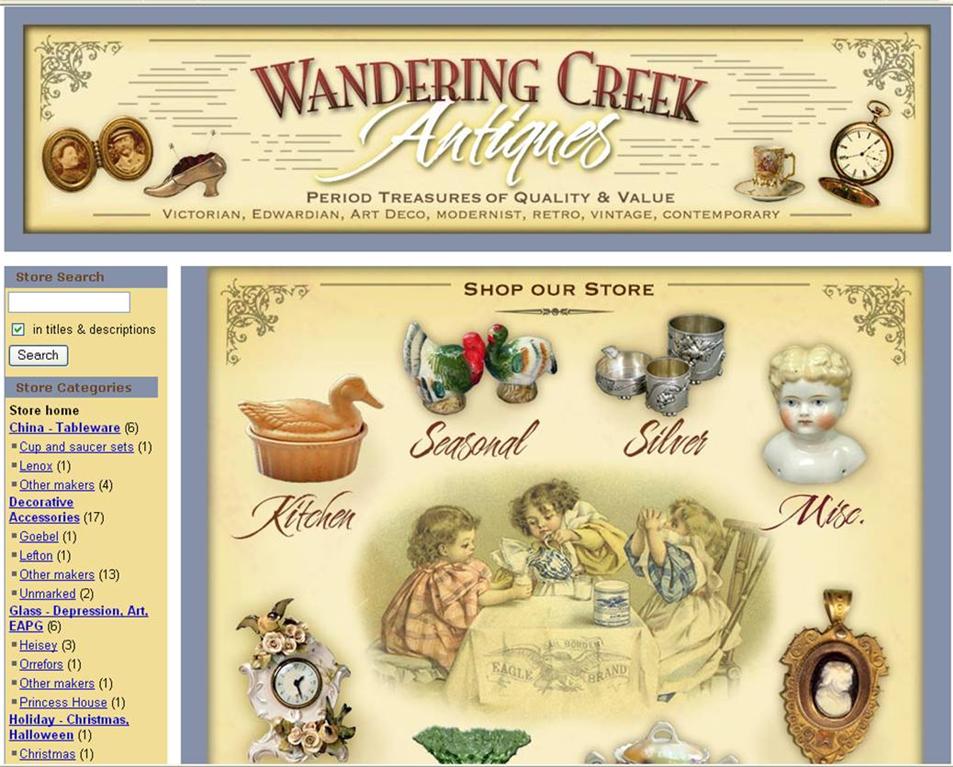 Before Flightline Fabrications eBay Store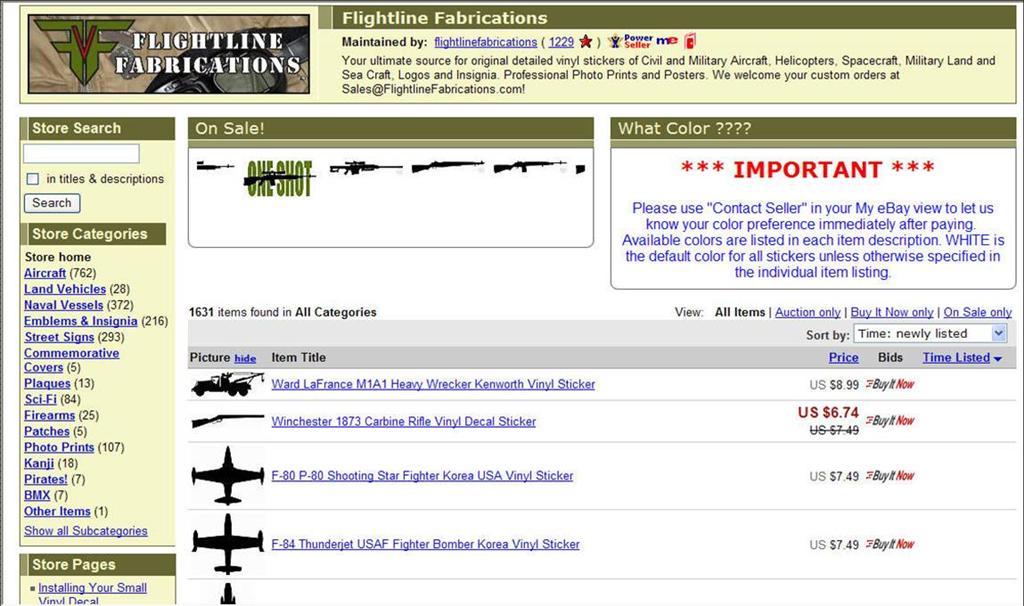 After Flightline Fabrications eBay Store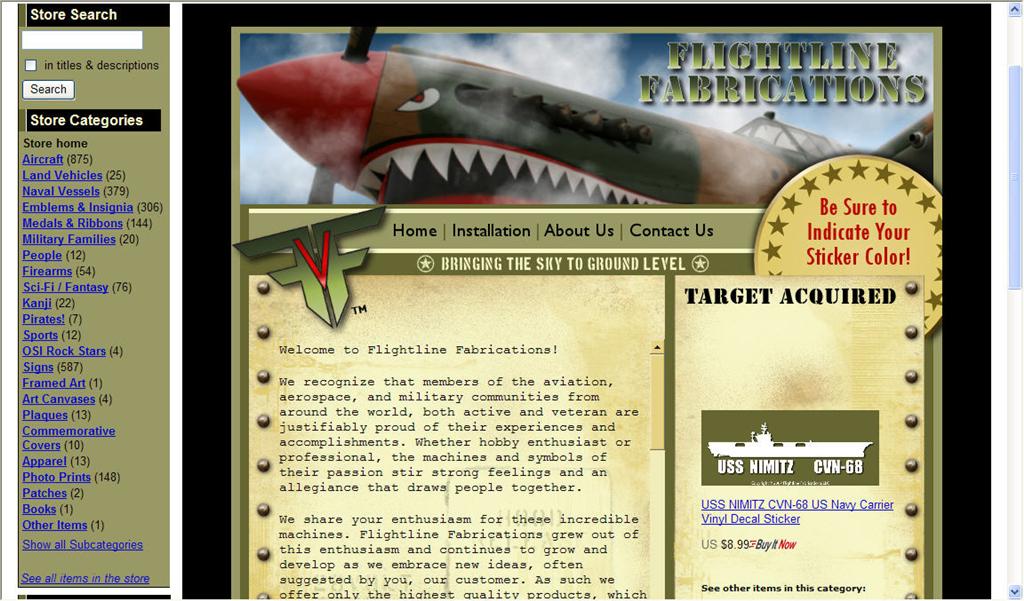 Tagged with: