Did you hear what eBay just announced? (19 Dec 08)
In this newsletter:
Are you REALLY ready for the buyers and their money?

I secretly shopped many of you…want to know what I found?

eBay News updates –

includes an update from Dinesh Lathi that made my week!

Why keywords are so important –

not just for your eBay auction titles anymore people

Elise is back with two goodies that she couldn't decide between

Upcoming classes –

MINI – The 'ToGo' products, and a new tool for eBay Store owners!
Yep, that's here in Seattle. Thankfully no one was seriously injured. (picture by the Seattle Times)
How is your weather? Days like today make me even more thankful that I have been blessed to be an entrepreneur whose only slippery commute is if I am running down the hallway and slide like in Risky Business. I can't imagine trying to be out today, much less the stress involved with trying to drive in this.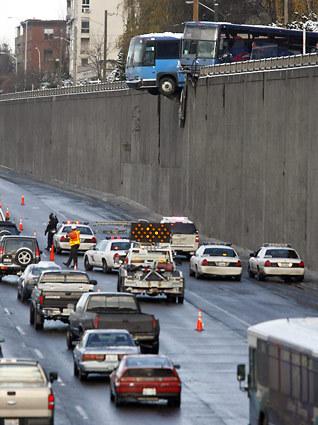 My poor USPS guy would attest to that. He wonderfully showed up at my door bright and early again this morning to pick up another HUGE order of Profitable eBay Store CD Sets that were headed out. I almost filled up the back of his truck! Thankfully he had chains on his tires otherwise I doubt I would have seen him at all. But from the thank yous that are already pouring in from people who are starting to receive the CD sets, I am very thankful that Mr. USPS guy is working so hard.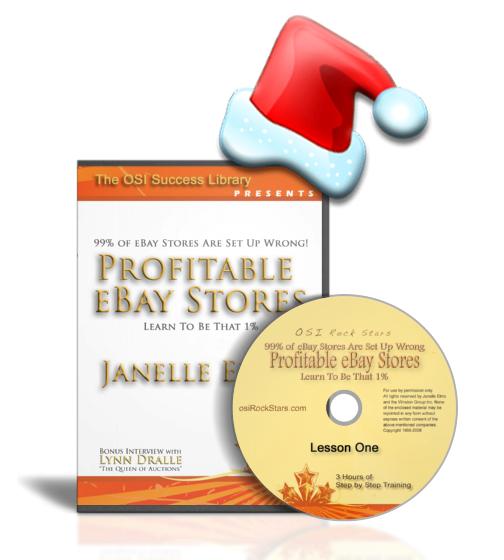 For the next 8 orders that we receive for the Profitable eBay Stores Success CD set before midnight tonight, we will automatically upgrade you to Priority shipping for FREE (plus the price goes up tomorrow!) I know my Post Office guy can't wait to see me tomorrow morning again (perhaps I should bake him some cookies…)
Just heard from my friend Marsha Collier who has a fabulous stocking stuffer for you. Her book, "Making Money on eBay for Dummies" has just been made into a smaller 4×6 version and will be released in the Target stores this week. And, get this…it's a BUCK. Yep…100 pe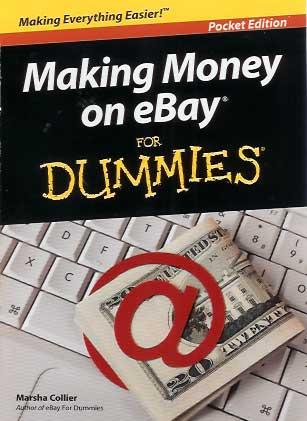 nnies!! Not only is this a fabulous stocking stuffer, but I have also been talking to some of my sellers and eBay Education Specialist who can't wait to grab up a ton of these and use them with clients and put them in their boxes. Great 'gift' to go in your boxes for not a lot of Moola (sorry, Matty made me put that there.)
So look for this book at the checkout stands at your local Target while you are out shopping this week. (I SO bet that we will see these being sold up on eBay like crazy within the week) Thanks for the heads up Marsha – always great to get the heads up before everyone else knows. YOU rock!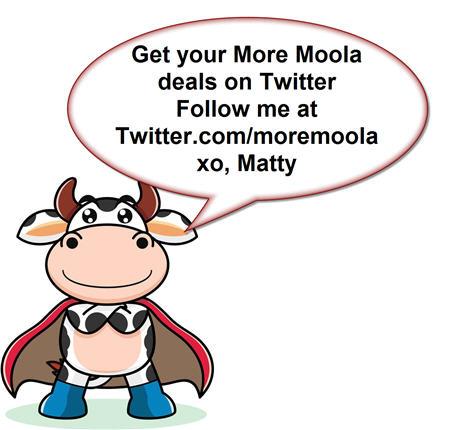 Speaking of Miss Matty, she is rockin' the Twitter space with her insane deals she is finding – www.twitter.com/moremoola. Many of them are only good for one day or even sometimes for only an hour – they are THAT hot! She has free shipping deals, coupons, one time offers – you name it. That Cow is costing me some money this week – LOL. Currently she has up a beautiful diamond pendant, 50% off the Popcorn Factory, and information on an eBay deal.
For our Jewish friends…Happy early Hanukah. I found this Droidel for you – trust me, it's spelled right. http://www.starwars.com/kids/activity/crafts/f20051216/index.html?page=1
May the Force be with ALL of you this weekend as the shoppers spend with open hearts and wallets!! And if you are still stumped what to get the Star Wars fan on your list, as a fellow Star Wars freak might I suggest http://shop.starwars.com/catalog/product.xml?product_id=1307702;category_id=423;pcid1=;pcid2= I would SO be a morning person for that.
With HUGE blessings,
j
Share the Success with friends – forward this newsletter onto them or let them know they can get their own copy at www.TheBusinessSuccessKit.com (includes the Free 5 page report, "99% of eBay Stores are set up wrong, Learn how to be that 1%")
Remember, you can read previous Success newsletters in the OSI Rock Star newsletter archives at http://osirockstars.com/?cat=5
For secret deals only….come TaTango with us!! Register your phone HERE
For spur of the moment info, ideas, reminders or anything else I feel like Twittering about, follow us at http://twitter.com/osirockstars

Are you REALLY ready for the buyers and their money? I secretly shopped many of you, want to know what I found?
With the current weather situation across the country, more people than ever will be utilizing the internet this weekend to do last minute holiday shopping. Here is a recent article that mentions stats, but I think it will be even higher since many people can't currently drive on their roads to get to the malls (plus why in the world would you want to go to an overpacked, stressed out mall?):
More consumers than last year will turn to web to finish holiday shopping
With the days to Christmas winding down, a significantly larger portion of consumers than last year plan to complete their holiday shopping online. According to the National Retail Federation's 2008 Holiday Consumer Intentions and Actions Survey, 40.2% of consumers plan to buy the rest of their Christmas gifts on the Internet vs. 34.9% at this time last year.
http://www.internetretailer.com/dailyNews.asp?id=28782
Are you ready for the buyers and their money? Do you:
Have Buy It Nows on your listings so they can purchase quick (and get you the money quick)?

Offer Express shipping and include wording in your listing that says 'we ship the same day you pay'?

Provide a gift wrapping service so you can save them time?

Include ways that they can easily get hold of you if they have further questions about their potential purchase?

Allow them to have the present shipped directly to their gift receiver?

Utilize the Free Shipping opportunities eBay has set up?
I have made a concentrated effort to shop from smaller sellers this year and specifically from people who subscribe to this newsletter. I shopped with many of you…some of you received my money – many of you didn't. For those of you who didn't, it was almost always because of one of the reasons above. One seller wanted to charge me $18 for some small plastic toys – egads! While you are trying to make money on your shipping, you are actually losing many buyers in the process. Another had exactly what I wanted, but all of their listings were in auction format and set to end the day before Christmas. Another had so much 'scrooge' writing in their listing that on principal alone I refused to give them my money. Were any of these people you? I hope not. But you still have a smidgen of time to fix it before the buyers descend onto the internet looking for exactly what I have listed above in the bullet points. I know as soon as this newsletter is finished my final last-minute shopping will be happening online – mostly at eBay. Will YOU get my money…or will I silently leave your listings and spend my cash with someone else?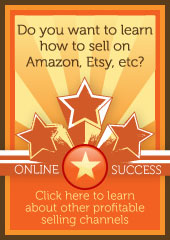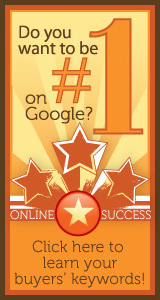 Tagged with: