Want to know what the buyers are demanding on eBay? (12 Dec 08)
In this newsletter:
The release of the Profitable eBay Store 7-CD set

(and your exclusive limited time pricing) Price goes up this weekend

Free Access to "In Demand" Holiday Gift from Terapeak –

want to know what the buyers are demanding, but there isn't enough supply?

Holiday

Magic –

Elise has a very musical gift idea for you today!!

Is your home wireless network secure? –

by Richard of Windmill Trading

Inspiring holiday story of what the true meaning of the 'Christmas Spirit' can be in all of our hearts…
"For many of us, sadly, the spirit of Christmas is 'hurry'. And yet, eventually, the hour comes when the rushing ends and the race against the calendar mercifully comes to a close. It is only now perhaps that we truly recognize the spirit of Christmas. It is not a matter of days or weeks, but of centuries-nearly twenty of them now since that holy night in Bethlehem. Regarded in this manner, the pre-Christmas rush may do us greater service than we realize. With all its temporal confusion, it may just help us to see that by contrast, Christmas itself is eternal." – Burton Hills

Howdy,
Wishes of sparkly snowflakes, hot chocolate with homemade marshmallows (yum, my favorite), and a roaring fire to you all.
We are about to get hit with a pretty bad storm, so I wanted to get this newsletter out to you asap in case we lost our power again. (last time one of these storms hit we were without power for almost a week!). We'll just pray that that doesn't happen this time and that everyone is safe and sound. And, no worries…keep up with us Seattlites on Twitter or TaTango (speaking of…the webinar we did with the 24 year old CEO of TaTango was amazing…I LOVE this free tool and Derek rocks too. We already have him booked for an entrepreneur interview in January!).
Elise has a brilliant gift idea below (comes with Free Shipping too). But grab one quickly – Jan, the seller of this cool electronic gadget says, "they are selling faster than hotcakes at IHOP!"
Maryann of SellItBeforeYouMoveIt.com just reported another amazing sale that happened because of her Google Local ad. For those of you who pre-ordered the Google Local CD we shipped them out yesterday & they should be in your mailboxes soon! I have 5 CD's left at the pre-order price…then this profitable CD will go up to full retail. Don't delay on this one. The people who have their Google accounts set up correctly after taking this class are reporting trackable increases in their buyers and profits!
With many blessings to you,
Janelle
Share the Success with friends – forward this newsletter onto them or let them know they can get their own copy at www.TheBusinessSuccessKit.com (includes the Free 5 page report, "99% of eBay Stores are set up wrong, Learn how to be that 1%")
Remember, you can read previous Success newsletters in the OSI Rock Star newsletter archives at http://osirockstars.com/?cat=5
For secret deals only….come TaTango with us!! Register your phone HERE
For spur of the moment info, ideas, reminders or anything else I feel like Twittering about, follow us at http://twitter.com/osirockstars

The release of the Profitable eBay Store 7-CD set (and your exclusive limited time pricing) Price goes up this weekend
Wow…the demand for this 7-CD set on Profitable eBay Stores is incredible. I am so thrilled for all of who are Choosing Success and are going to have an amazing and profitable eBay Store for 2009!!
I know how this training has dramatically changed the lives of SO many people who have already gone through the 25+hours (check out Pat's story below where her sales have already increased by 50%!! – can you imagine how much they would have increased if we weren't in a 'recession'? WOW!)
…and I am thrilled that it will now be able to change SO many more businesses and lives!
I am honored to announce the release for pre-order of the…
Profitable eBay Stores CD series
7 CD's

Over 25 hours of step-by-step Success training

'Make it Happen' Success Steps after each Lesson

And information to not only make your eBay Store profitable, but the skills you need to make your online business a Success too.
I really worked hard with my financial team to make this CD set affordable considering the current economic situation. This includes an easy 3-payment option. Ask anyone who has taken this training and they will tell you this is easily worth way more than it is priced – not to mention you will make back the amount of the videos in no time with the increase in your sales and profits. But there is a bit of a twist…the pre-order price goes UP each week it is for sale in December!! So, I would recommend acting quickly to save the most money.
Pre-Order now at www.OnePercentCoach.com
And you will receive…
The 5-part CD set which includes:
Almost 20 hours of step-by-step video instructions on correctly setting up your eBay Store for profit

Lessons that take you from 'what to do BEFORE you set up your eBay Store' all the way to 'marketing outside of eBay'…and everything in between

5 exclusive Interviews with leading experts in the online success field – learn even more about online selling from: Lynn Dralle, Marsha Collier, Hugues Deriau, Andy Sernovitz and Jay Berkowitz

"Success Steps" offered at the end of each 'week' – these checklists will help you stay on track and achieve success.

Clickable links that are included with each lesson so you can easily locate the products, stores, and companies that we refer to during the training.

No scrambling for a piece of paper to catch the URL website that was mentioned.
Order now and receive a BONUS – 2 additional CD's
· Over 7 hours of eBay Store reviews – learn how to apply these processes to your own Store by watching these powerful reviews
· 16 eBay Store reviews – see the fine tuning Janelle does with these eBay Stores to fully-optimize them for profit
We received SO many phenomenal stories from the seller's who took this class, it is going to take me a few weeks to share them all with you. But I want to show off what they have accomplished, and also offer you the security of knowing that you are purchasing a product that actually works.
Hi Janelle,
Just want to thank you for all the hard work you do to bring us all these lessons and tell you how awesome the 1% training is – lots of hard work (even though some of the things are quite simple) but well worth it. I am learning so much that will not only help my EBay business but any other selling venues as well.
"…since the first weekend I started using some of the things you taught us I have seen an increase in traffic to my store and about 50% more in sales."
I am not nearly finished with the training but since the first weekend I started using some of the things you taught us I have seen an increase in traffic to my store and about 50% more in sales. I'm confident that I will make power seller in the New Year and qualify for those discounts. I had my first referral fee credits last month and my 30 day DSRs are 5, 5, 4.9 and 5 !!!
Thank you, thank you and thank you again!
Have a safe and blessed holiday,
Pat Crosby
Acworth Attic
Please place your order by December 13th if this is a gift for Christmas.
Price is going up this weekend!!
Holiday
Bonus: Gain free access to eBay In Demand!
If you haven't heard already, eBay's new In Demand service is a tool that identifies high-demand inventory in low supply on ebay.com. In Demand is normally available to qualified sellers only — those with Bronze or higher Power Seller levels, with minimum detailed seller ratings of 4.8 in certain categories.
BUT, for a limited time, even if you don't qualify, Terapeak has been given permission to offer an In Demand download sheet to all of our subscribers — free of charge! It's a fast, effective way to identify hot products with wide sales appeal, and it covers a multitude of categories across the eBay platform.
To download the file, simply log in to your Terapeak account. After logging in, you'll see a screen with In Demand information. Accept the file, open it up with a program like Excel, and you're golden!
The offer is only available until December 15th, so if you want the list, act now!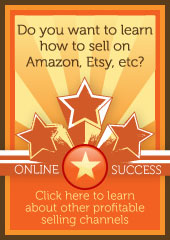 Holiday Magic – Elise has a very musical gift idea for you today!!
Hi everyone…
The other elves and I were sitting by the fire enjoying a wonderful warm toddy and the lights playing off the crystal ornaments of our newly decorated Christmas tree when we heard that a 'plop' and a 'hssssssssssssss.' Then, "Brrrrrrrum, brrrrrrrum, brrrrrrum, brrrrrrrum." We looked at each other and smiled – our favorite Christmas song, "The Little Drummer Boy" with David Bowie and Bing Crosby from 1977 is playing on our new Crosley CR248 Songwriter Entertainment Center, an early gift to our family…
We're so glad we kept all those LP's and 45's. We can play them all and we make copies of all our favorites to play in our cars! It's so easy – all the software is included, and we can copy those old cassettes that we love to hear. We bought it from Gosinta, you know that great place on eBay, and got free shipping, too!! You want one, too? Go now…..don't wait to enjoy all those old Christmas albums that have been collecting dust for years!! Shhhhh, I want to listen, this is my favorite part!
Till next time my darling merry makers,
Elise
Is your home wireless network secure?
Here's is another timely article from fellow Rockstar Richard Kuipers of Windmill Trading. With many people venturing into wireless networking at home, it's important to be sure that your personal data stays safe.
Richard explains how.
Securing your Home Wireless Network
Are you sure no one is snooping or using your bandwidth?
Congratulations! You've just set up your very own home wireless network! Or… is it REALLY your own? Vast numbers of home networks are totally unprotected, open to invaders – ranging from the neighborly to the nefarious. While most intruders' intentions are "only" to use your bandwidth, you could unwittingly be sharing a whole lot more than just that. If you install that WiFi router out of the box and do not change any of the default settings, you're practically asking anyone in the area to come in and snoop around. There are quite a few security measures you can take relatively easily.
First off, change the defaults. Most routers, out of the box, come with administrative accounts called "admin" and usually do not require a password, or if they do, it's an easy one – like "password".
(Click to read more)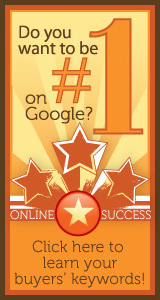 Inspiring holiday story of what the true meaning of the 'Christmas Spirit' can be in all of our hearts…
Source: Ft. Meyers News Press Newspaper on Thanksgiving Day, 2008 in the Annie's Mailbox
Dear Annie: I lived on the streets of Los Angeles from 2001 to 2003. I won't go into the reasons why, but I didn't think I could go home. The ravages of homelessness took their toll on my eyeglasses pretty quickly. One of the earpieces was missing and a lens kept popping out. It was terribly demoralizing. People are less apt to give you opportunities to better yourself when you go beyond a certain point in appearance. I was ready to give up.
One day, on an impulse, I stopped into an eyewear boutique on Melrose Avenue. It was a nice store and I was bedraggled, so I expected to be immediately escorted out the door. That didn't happen. I asked the lady behind the counter how much it would cost for me to purchase one earpiece. I braced myself for a sarcastic comment, but instead she asked me to have a seat.
She came back in about five minutes and said, "Try these on. Do they fit"? And then she handed me a brand-new pair of frames. I stammered that I couldn't afford them and she replied, "Don't worry, sweetie. You don't owe me anything."
I began to cry. She made a few adjustments and never flinched away from me in spite of my obvious need of a shower. She was kind enough to offer me a drink of cold water. She even hugged me before I left.
I give her much credit for my getting off the streets, because shortly after that, I regained the courage to turn my life around. I'm now a wife and mother to a beautiful little boy, my family is speaking to me again, and I'm about to graduate from college.
Ma'am, if you're reading this, God bless you! You must have been an angel. Your kind gesture saved my life.
We have opportunities everyday to change a life…what will you do?
With many blessings,
j
Tagged with: