What's in a name? Well, Search Engine Keywords for starters…by Cliff Ennico (08 Dec 08)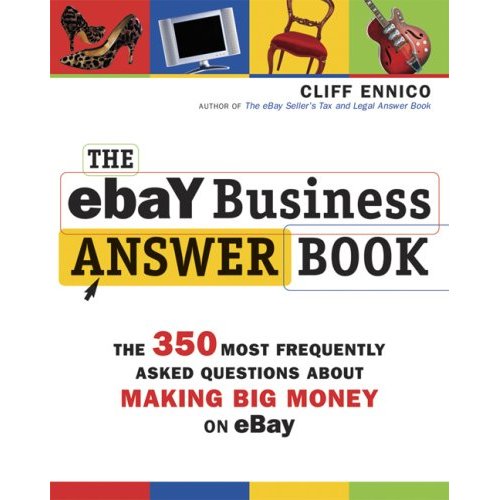 WHAT'S IN A NAME? WELL, SEARCH ENGINE KEYWORDS,
FOR STARTERS. . .
"I have been thinking for some time of setting up an eBay Store. I've been researching what to sell on Worldwide Brands (www.worldwidebrands.com), and I have found some really interesting items, but I'm still not sure what my niche should be. In the meantime, I'm planning to make my business a 'sole proprietorship'. I want to start doing the legal papers right away, but my problem is that I'm still not sure what to sell, and I want to find my niche before getting my DBA ('doing business as') license, because when you fill out the DBA form you have to pick a name. If my DBA fictitious name is 'John Doe the e-store', do I have to name my eBay Store 'John Doe the e-store' or can I call it something else? I want to file my DBA as soon as possible, but I don't want to name my eBay Store now."
Technically, you don't have to file any paperwork to create a "sole proprietorship". A "sole proprietorship" is merely a human being who is of legal age and who is engaged in a trade or business. If you are using your name as the business name (for example, "Clifford R. Ennico, Attorney at Law"), you don't have to file any legal paperwork because that is your legal name, and you are always allowed to do business under your legal name.
The only paperwork you have to file for a "sole proprietorship" is as follows:
O the IRS allows you to use your Social Security Number as a tax ID number, but I don't recommend it – fill out IRS Form SS-4 at www.irs.gov and get a separate tax ID number for your business; and
O if you are doing business under a name different than your legal name (for example, "Clifford R. Ennico doing business as Cliff's Antiques"), you have to fill out an file a DBA registration form with your county clerk or town clerk – this is a legal notice letting people know that if they are run over by a truck that says "Cliff's Antiques" that Clifford R. Ennico is the person who should be sued.
You should not be filing a DBA form at all until you have a fictitious or DBA name for your business.
Now for the tougher question – should your eBay Store name be the same as the DBA for your business?
According to Janelle Elms, a leading authority on eBay Stores and "visionaire" of the Online Success Institute (www.osirockstars.com), you should name your eBay Store in a way that will be picked up by the Google search engine spiders, because this will have an effect on your search engine rankings. "Calling your eBay Store 'Janelle's Stuff' doesn't give the spiders a lot to go on," says Elms, who recommends using words that specifically describe your merchandise as part of your eBay Store name (for example, "Mildred's Toys and Marbles").
"You want the buyers who are looking on Google," explains Elms, "because 72% of all online searches are being done on Google. If you're not one of the first five listings on page 1 of the Google search engine results, nobody's going to see it."
But Elms cautions that you can go too far the other way: naming your eBay Store "Antique Banks, Toys, Games, Cast Iron" is great for search engines, but it won't help you build a recognizable brand on eBay. Explains Elms: "You have to lose the mentality that you will always remain small. Even though you're small now, we all strive to have our business name become a household word. If your business name is 'Cliff's Oddities' then that should be part of your eBay Store name, for example 'Cliff's Oddities and Antique Toy Banks'."
Elms adds that your eBay Store name is not the only place you can put search engine keywords; they should appear in your Store description, categories, and custom pages for starters. This will assist the Google search engine spiders in finding and ranking your eBay Store.To create a profitable list of search engine keywords, Elms advises starting at eBay Pulse (http://pulse.ebay.com) and looking there for the most common searches people are making within your eBay product category.
Finally, Elms advises that when choosing keywords for your eBay Store name it's important to use your buyer's vocabulary. "What the people with money call something is more important than what you call it," says Elms. So, for example, if you call something a "coin bank" but your buyers call it a "penny bank," you will lose lots of sales if your call your eBay Store "Cliff's Coin Banks" because people won't be searching on eBay for "coin bank".
Elms has just released "The Profitable eBay Store Video" series, an almost 30-hour step-by-step video program on building a successful eBay Store, which can be purchased for $299 plus shipping at www.onepercentcoach.com.
Cliff Ennico (cennico@legalcareer.com) is a syndicated columnist, author and former host of the PBS television series 'Money Hunt'. This column is no substitute for legal, tax or financial advice, which can be furnished only by a qualified professional licensed in your state. To find out more about Cliff Ennico and other Creators Syndicate writers and cartoonists, visit our Web page at www.creators.com. COPYRIGHT 2008 CLIFFORD R. ENNICO. DISTRIBUTED BY CREATORS SYNDICATE, INC.
Tagged with: