Holiday Magic – 40% off toys (03 Dec 08)
In this newsletter:
·
Ready to be ranked #1 on Google? –
step-by-step process

you can do right now –

Final Day to order
· Holiday Magic – Elise has a 40% off coupon for you today!!
· Classes coming up: Success With Cindy is back, online security for the holidays, TaTango, Ask Janelle and DYWMMON!
Tanta Kringle's shoes rocked…but I always dreamed of being Miss Jessica. (and if you have no idea what I am talking about you need to take a break and enjoy some holiday shows on TV!)
G'day,
Great class today on Type Pilot…I LOVE programs that make my life easier and more importantly save me time. The class is up on OSI Rock Stars at http://osirockstars.com/?p=706
Came across a recent article by Retailer Daily talking about 'Cyber Monday Two' (December 8th) and how this holiday season EVEN more than ever, it is vital that you be ranked high on Google because that is where your buyers are searching. Today is the last day to purchase the "Getting Found on Google Local" CD at the pre-release price. Maryann of Sell It Before You Move It, took the class, did the Success Steps, and within one week was already getting calls from customers!! Yes, that fast. Check out where she ranks on Google – FIRST page, FIRST spot: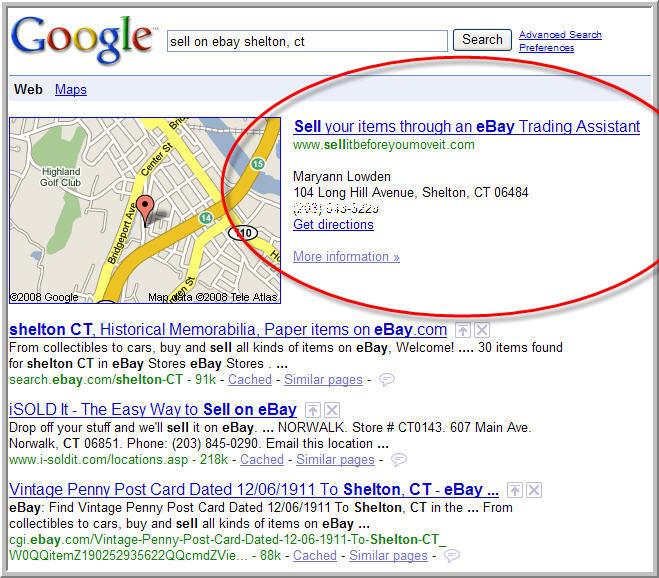 I want to introduce you to our latest Rock Stars who runs a fabulous dog business from Australia!! Welcome Kay.
I would like to share a comment she just left on one of the classes at OSI Rock Stars. It was quite timely as I had just come across a program that is currently being pitched by an entrepreneur (some of you may know him)…who is offering to teach you a subject a month (1-2 hours total) for $99 to $150 a month!! Now don't get me wrong, he has a lineup of great subjects…seo, keyword optimization, blogging, sourcing, etc. LOL…sounds exactly like Rock Stars, except we already have all of that and 250+ hours of educational content. Plus we add at least an additional 10 hours each month. And don't forget the incredible speakers we have on the show – Cindy Shebley, Colette Marshall, Seth Godin, Denise Hogue, Jay Berkowitz, Michael Kaiser and many more!
Now why I am only charging $49 a month again?
Because there are fabulous people like Kay who Choose Success and passionately follow the path of education to fulfill her dreams and make them a reality!! Here is what she had to say:
"I finished a mentoring programme about 1 year ago which, to me, wasn't cheap. I learned diddly squat to what I am learning here and I've only been a member for 1 week. I will be heading over to part 2. Thanks for the great teaching."
Kay
www.personalised-dog-gifts.com.au
I'm just a 'Seppo', but Kay we love having you Backstage with us at OSI Rock Stars. Thank you SO much for Choosing Success!! You definitely rock! 'Good Onya!'
Don't forget…coming up tomorrow we have the amazing Cindy returning with her very popular Success With Cindy class. This one is on the power of video and I can't wait to hear what she has to say. Oh, I mean…I can't wait for you to hear what she has to say – LOL.
And coming up Thursday, one of my favoritest friends, Michael Kaiser will be joining us. We toured together for eBay U and he wrote the first ever official eBay book (you can see a copy in the lobby of the eBay campus!). While we were touring Michael worked with the National Center for Victims of Crime in DC, but he recently received a gigantic promotion. He is now Executive Director (Mr. head honcho) for the National Cyber Security Alliance. He works with Amazon, Microsoft and the other big guys to help keep the internet safe (wonder if he wears a cape too). Anyway…he will be on the show Thursday to share some cool safety tips and features as well as answer your questions.
Speaking of safety…my friend Chris Malta has generously put together a series of scambuster videos alerting you to common internet scams. When I say common, I don't mean that you would recognize them as scams…I mean that a lot of people fall for them. These entertaining videos can be found at http://www.chrismalta.com/Busting.asp
(Chris called me at midnight a few months ago and played those songs for me to get my opinion – I was laughing so hard I couldn't answer him…but it's a great way to get the 'truth' out there about how these other companies and people take your money.)
The thing I love about Chris is it's black and white…either it helps you be successful or it doesn't. He has no patience when people try to take your money so only they can become successful. I really admire Chris's stance and hope that perhaps you can glean some truth from his videos…or at least a laugh or two!
Check it out at http://www.chrismalta.com/Busting.asp
With blessings,
j
Share the Success with friends – forward this newsletter onto them or let them know they can get their own copy at www.TheBusinessSuccessKit.com (includes the Free 5 page report, "99% of eBay Stores are set up wrong, Learn how to be that 1%")
Remember, you can read previous Success newsletters in the OSI Rock Star newsletter archives at http://osirockstars.com/?cat=5
For secret deals only….come TaTango with us!! Register your phone HERE
For spur of the moment info, ideas, reminders or anything else I feel like Twittering about, follow us at http://twitter.com/osirockstars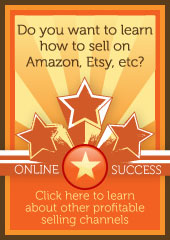 Ready to be ranked #1 on Google?
– step-by-step process you can do right now – FINAL 48 hours to get this powerful CD at the pre-release price!
After watching this class…
· Maryann made $100 commission overnight and acquired two new customers
· Cindy has created a phenomenal business plan with an extra $1000 a week profit – http://websellerscircle.com/100000-week-potential-income-stream/
I've already used this information with 3 of my clients to easily take them to the #1 spot on Google. Boy were they impressed!
YOU can do this too!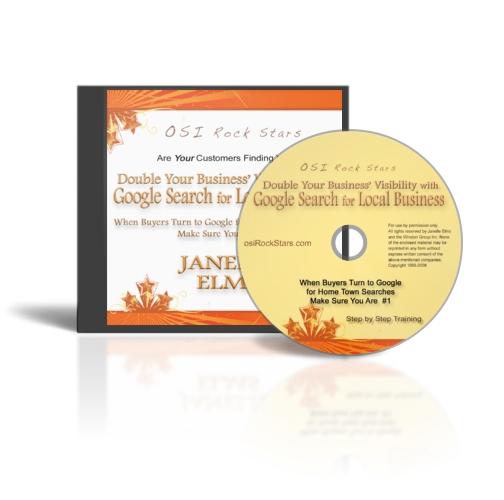 Because of the power of this step-by-step class, I have chosen to release it as part of the OSI Success Library collection. You can pre-order it right now before it is released and the pre-release price will be changed to full-retail (and before your competition gets wind of it!).
Pre-order Now!
According to Borrell Associates…
Local search advertising in the U.S. is predicted to grow more than 80% year over year between 2005 and 2009
Do YOU want your business there?
· 72% of ALL searches are happening on Google.com – do YOU want your business to be there?
· Searchers are only looking at the top 5 results – do YOU want your business to be there?
· Your buyers are looking for you on Google local - do YOU want your business to be there?
· Google is showcasing local businesses to their searchers – do YOU want your business to be there?
· 20% of searchers are looking to purchase locally – do YOU want your business there?
· Over 74% of your customers have searched for something locally – do YOU want your business there?
In this Success class you will learn:
· What is local search
· Why should YOU be on local search
· Utilizing your Profitable Keywords sheet
· Online steps to take
· Real world steps to take
· And much more
CD includes:
· Over an hour of step-by-step Success training
· Video screen shots of how it works
· 'Make It Happen' Success Steps
· And easy to use links to the sites discussed
"I already made a quick $100!" (And two new customers too)
Janelle, Just wanted to share – since you taught the Google Class a week ago, I am so excited to let you know that I am getting results and getting RECOGNIZED like you promised – it was so easy to set up (even for a crazy redhead LOL)
I received a phone call on Wednesday night jotted down her information regarding the item she wanted to sell – posted her item on eBay @ 6:00 PM that night and the item sold @ 10:00 AM by the next morning!
A quick $100.00 commission for me (YAAY) and now this client wants to sell more stuff – I shipped the item today + sent the customer on her way with a nice profit + a handful of my business cards !!
I also received an email from a gentleman who wants me to sell Football/Soccer/Referee Jerseys – I'll be meeting with him on Saturday.
I owe my Success to my HERO, you, Ms Janelle – to anyone who is a Doubting Thomas – this is my question to you ………..Do you want to talk about Success OR do want to Choose Success ??? JUST DO IT !!
Maryann of SellItBeforeYouMoveIt.com
- Maryann of SellItBeforeYouMoveIt.com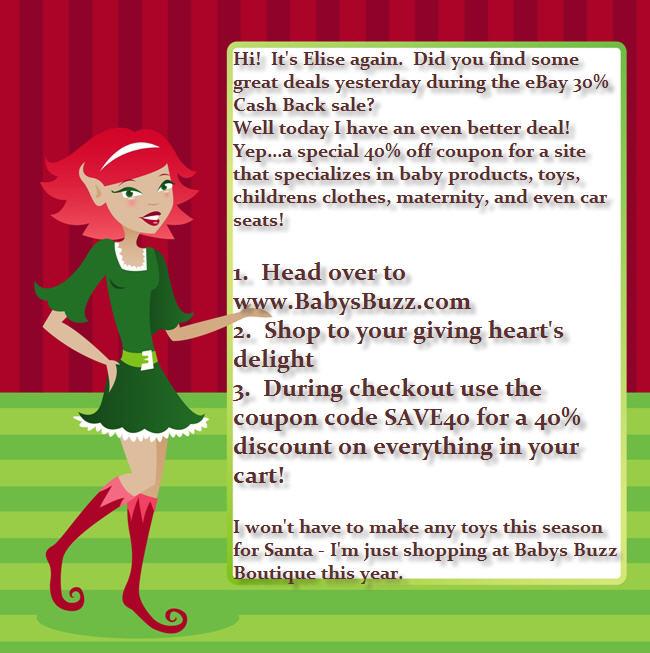 Hi,
It's Elise…your Holiday Magic elf. I just received a wonderful email from my dear friend Jonie who wrote the following:
Maternity * Nursing * Baby * Children * Gifts
At Baby's Buzz Boutique we offer high quality products for mothers and their children. Enjoy shopping our wonderful selection and save 40% off regular prices. Just use code "SAVE40" during checkout. This coupon is valid through December 31st, but shop now for the best selection.
Sounds easy enough:
1. Head over to www.BabysBuzz.com
2. Shop to your heart's delight
3. When you go to checkout, use the coupon code SAVE40 to receive 40% off everything in your cart!!
Wow…I will have my holiday shopping done in no time.
I have some more wonderful delights coming up – watch for me!
till next time my darling merry makers,
Elise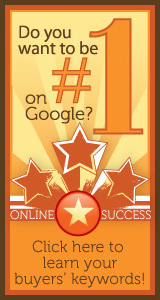 New Classes coming up…
Hey…get registered ASAP for these classes. All OSI Live classes are fr-ee to attend and instructions are included during the registration process for both the podcasts and the webinars. When the class says, OSI RS Exclusive, only OSI Rock Stars are allowed to attend.
Remember, you can either ask a question for our special guest or simply put "I Choose Success" in the question box.
12/2/08, Tuesday at 5pm pst/8pm est – OSI Rock Star Exclusive
MINI – Tools – Type Pilot – You can watch this replay soon at http://osirockstars.com/?p=706
12/3/08/08, Wednesday at Noon pst/3pm est
The "Success With Cindy" series is Back!!
2009: Year of the Video – Join Cindy Shebley as she shows you the opportunities that are emerging with video in your business.
Internet Video is becoming more and more important. eBay sellers have been including listings with video for about a year now, and now Amazon is going to open up Video to sellers in 2009. Meanwhile YouTube is the number two search engine on the Internet. (If you don't have a video on YouTube – your chances of be found though search is increasingly slim). And, after the first of the year there are going to be changes in Search algorithms on Google that will make video even more important.
Save your spot at www.SuccessWithCindy.com
12/4/08, Thursday at 2pm pst/5pm est
Holiday Safety Tips with Michael Kaiser – Join Michael Kaiser, Executive Director for the National Cyber Security Alliance as he shares tips on being safe online this holiday season.
Save your spot at www.AskMichaelKaiser.com
12/9/08, Tuesday at Noon pst/3pm est – OSI Rock Star Exclusive
Ask Janelle your Success questions – December – LIVE – for 2 hours – answering all of YOUR questions.
Want me to take a look at your eBay Store?
Have a new business idea that you need advice on?
Questions about sourcing, research, marketing?
I'll be answering these Live during the show. First come, first served!! Get your questions in asap
Registration information is at http://osirockstars.com/topic.php?id=864&replies=1
12/10/08, Wednesday at Noon pst/3pm est
New cool marketing tool – TaTango - Come meet Derek Johnson, 22 year old genius, CEO and co-founder of TaTango – an easy to use free tool to connect to your community. Check it out at www.TaTango.com. You can connect with OSI on TaTango HERE.
Save your spot at www.AskAboutTools.com
12/11/08, Thursday at Noon pst/3pm est– OSI Rock Star Exclusive
DYWMMON – First 3 people who register will be showcased on the show. Join us as we check out eBay listings, websites, and blogs through the eyes of the buyers. Find out why they may be leaving your site and not spending their money!
Registration information is at http://osirockstars.com/topic.php?id=864&replies=1
Blessings,
j
Tagged with: