Please don't wait… (26 Nov 08)
In this newsletter:
· Matty has the round-up for Black Friday sales
·
Ready to be ranked #1 on Google? –
step-by-step process

you can do right now
· Classes coming up: a new MINI, Success With Cindy is back, online security for the holidays, and Ask Janelle
Please don't wait…
Writing this is a bit emotional for me. We just wrapped up our 1% eBay Stores training and I have been receiving 'thank yous' and testimonials in my inbox like crazy. These notes are more than something that simply arrives in my inbox, way more…they are a snapshot into a point of a person's life where something happened, something changed, something shifted bringing them closer to their dreams becoming a reality – and they chose to share it with me. WOW! What an incredible honor!. What an awesome blessing that they chose to share that part of their world with me.
I safeguard these incredible emails with my heart and read them over and over again…and sometimes I choose to share my blessing of receiving them with you in this newsletter. Hoping that you will realize how important your communications with others are – what a blessing they are to those who receive them. The emails I receive mean the world to me and are just the start of all that I am so thankful for.
I recently received another of these emails:
I wanted to say thank you for an eBay Radio show that you did about 3 years ago on how to set up an eBay Store. The part of mine that's right is all your fault. I've learned at least one little morsel each time you're on with Griff. Thanks.
I look forward to learning a lot more from you.
Carol of www.AlphaBargains.com
Alpha Bargains eBay Store – http://stores.ebay.com/AlphaBargains
(We are honored that Carol is now a 1% member as well as an OSI Rock Stars! She rocks!)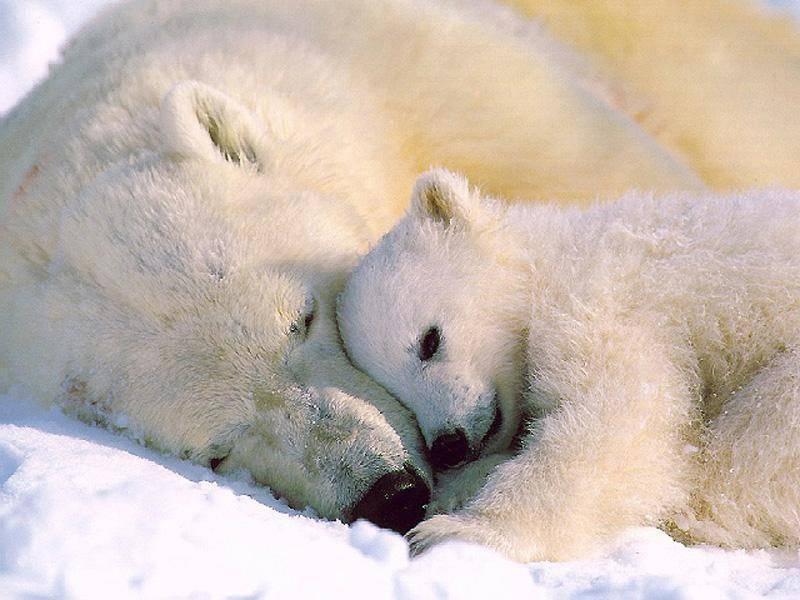 I am blessed that Carol took the time out of her day to let me know this. It is always so incredible how many touch points all of us have with others, yet we usually have no idea. The time you opened the door for him, or the garbage cans you pulled in for them, or the car you let in ahead of you, or the time you took to answer the question for a new buyer…simple acts, but these can have a lifelong effect on another person. Perhaps it was raining by the time your neighbor came home and they didn't have to get soaking wet & risk catching a cold because you pulled in the trash cans. Or the person was able to make it to the hospital in time because you let them cut ahead of you in on the road. We usually have no idea how we have effected others. I am so blessed that Carol took the time to write and let me know how an 8 minute radio show spoke to her. What an incredible blessing it is to me when I wake-up to these incredible emails.
Please don't wait…
We have a Pastor in our Church – Pastor Billy – who is awesome and hysterical and so amazing. He just returned from Russia where they opened a Christian Church there – wow! And as I listened to his tales from Russia (my favorite I think is that everyone wants him to bring back iPhones for them when he returns in January – lol)…I found I had tears in my eyes. The people in Russia risked everything, including ostracization from friends and their families and even risked their lives – just for what they believed in. Interestingly enough that even though they had just accomplished something profound, the main questions they had for Pastor Billy were about the US – our election, our economy, etc. How amazing when we rarely give another country (or continent) a fleeting thought.
After seeing poverty conditions in South Africa that are unimaginable to anyone living in the US, I returned home and deleted all of the emails in my inbox. Every last one of them. I couldn't bear listening to one more whiny email about 'it's eBay's fault I failed', or 'I'm working 20 hours a week on this, why aren't I rich yet?', or 'I can't afford to learn this.' I returned from a country where they believe in the American Dream more than we do. They wake up in a 10×10 'shack' which is made up of pieces of scrap metal and cardboard. Dirt floor, no electricity, no running water. Rape occurs every 17 seconds. They live on $120 a month. And yet they truly believe if they work 18 hour days and passionately pursue their dream, that one day they will succeed. And they get up again the next morning and believe in it even more. I was floored at this inspiring perspective of their world. There are a million examples like the ones I have provided. We are SO blessed. Why do other countries understand the power of what we have and yet we simply take it for granted?
We forget here in the US and other wealthy European countries…we forget our blessings, we forget what we have and what we have access to. Unless it directly affects us, we forget that men and women put their lives on the line daily so that we can have all of these incredible opportunities. We forget to count our blessings and be so thankful for them. Seems a tad silly to have one day a year as a reminder to remember how blessed we are.
It doesn't surprise me that some other countries perceive this attitude as arrogance. We have so much, yet don't appreciate it, and complain about wanting more.
Please don't wait…
Counting our blessings and being thankful for what we have are intricately tied to each other.
Don't wait until we have a national holiday to be thankful for everything you have in your life. Sit down, right now and write a list of all the things you have to be thankful for. My list starts with YOU, of course, and internet access (in South Africa internet is up to $100 a day!), and our education system (being a girl in some of these other countries, I wouldn't have the education I have been honored with), and I also added the ability to worship, play, think and SAY what I believe (I am even thankful that others have the right to disagree with me). As you add people in your life to the list of what you are thankful for – the ones who deserve a thanks, pat on the back or a 'you changed my life' note, start a 2nd list for their names. What about your 3rd grade teacher, or the person at Starbucks who always remembers your order, or your family who supports and believes in your dream. Add them to a separate list. Then once a day, start your day with one thank you email, phone call or note. Thank them for what they did to change your life. (believe me if someone could remember my coffee order in the morning, that would have a very positive effect on the rest of my day – lol!) These morning 'thank yous' will turn into so many more blessings in your life…and have the most incredible chain reaction with the people receiving them. Some of my favorite emails have been responses to my morning thank you notes.
Can you imagine if our whole nation actually was thankful for all of the blessings we have received and not just one day of the year? Wow!!
Please don't wait…
Do it now…don't let it be too late to let others in your life's path know what they did for you, how special they have been, and how they had an affect on where you are now in your life's path.
I am very thankful for you…that you take the time to read this newsletter, and choose to put into place the nuggets of information that will help in your business. Every morning you are included in the blessings I count. Thank you for your support, your enthusiasm, your encouragement, your friendship, your ideas, and your passion. Without it, I wouldn't be blessed to have the business that I do. You are an incredible blessing – thank you.
j
Share the Success with friends – forward this newsletter onto them or let them know they can get their own copy at www.TheBusinessSuccessKit.com (includes the Free 5 page report, "99% of eBay Stores are set up wrong, Learn how to be that 1%")
Remember, you can read previous Success newsletters in the OSI Rock Star newsletter archives at http://osirockstars.com/?cat=5
For secret deals only….come TaTango with us!! Register your phone HERE
For spur of the moment info, ideas, reminders or anything else I feel like Twittering about, follow us at http://twitter.com/osirockstars
Matty has the round-up for Black Friday sales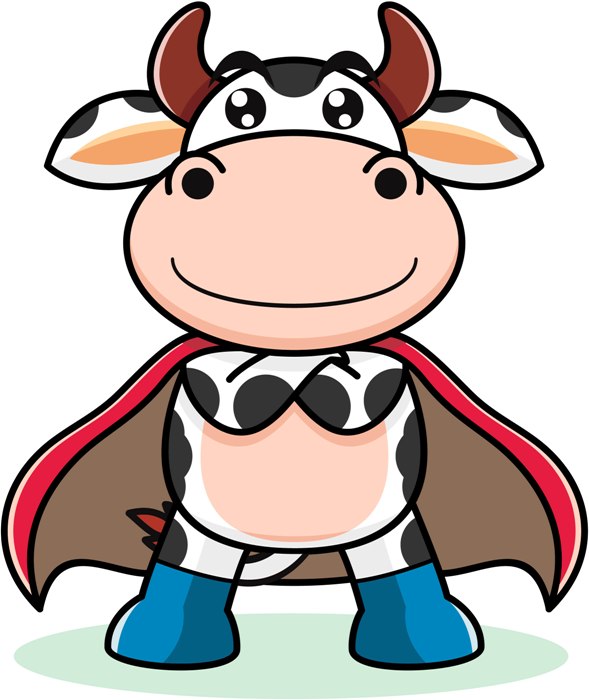 Hi, It's Matty – the More Moola Cow with your Black Friday deals…
Do you get up at 3am, grab your list of store/deals and maps, dress warm, and head out to stand in line for the first deal on your list the day after Thanksgiving – Black Friday? Yeah…Janelle too. She is crazy. Although lately she has been finding some great online Black Friday sales too…I wonder if she will be grabbing her list and her bunny slippers and sitting in front of her computer at 3am this time – LOL.
Janelle used to wait until the BIG newspaper came out on Thanksgiving with all the ads in it. Now she usually knows 4-6 weeks ahead of time what deals everyone is having, as well as when they are open, their doorbuster sales, and anything else she needs to know. Of course she got this information from me! And I thought I would, in the week of blessings, share this valuable information with all of you.
Now you still have to do the work – I don't know what deals you are looking for (kids, home, electronics, etc), but I can send you to where the information is at as well as learn from the people who are already talking about what deals are the true deals (they are brilliant and tips on getting the deals too!) Janelle's favorite deal so far is the FREE breakfast at Ikea on Friday morning (Ikea is just down the hill from her house and she LOVES their coffee & meatballs!). I know she is planning on grabbing a few of their Black Friday deals
Super hot deals this year include Blu-Ray DVD players, mp3 players (not iPods though), $300 laptops, and digital frames (remember when these were $100's of dollars?! Black Friday sales have them for as low as $30!)).
Black Friday Ads – http://www.bfads.net & http://blackfridayads.com/ & http://www.blackfriday.info/ – plus they will email you when new ads are posted
Local Deals – http://www.shoplocal.com – shop by your zip code and find the Black Friday deals specific to your area
Discussing with other Black Friday fans (this is where you learn about the tips and tricks for the best way of getting these deals) – http://www.cheapstingybargains.com/forums/black-friday-2008-discussion/
http://forums.gottadeal.com/forumdisplay.php?s=a1e51c31d7b6497e3020c760f77df41c&f=71
http://forums.slickdeals.net/forumdisplay.php?sduid=0&f=41
and my favorite – http://www.fatwallet.com/black-friday/ (they even have an excel spreadsheet of all the deals!) I know this is the site Janelle mainly uses too. This group has some great deal finders.
Freebies on Black Friday – Fat Wallet even has a list of the freebies for Black Friday – http://www.fatwallet.com/forums/black-friday/881375/ (This list includes Free, free after rebates (FAR) and free with purchase items.
For those of you with Costco close by…I know Janelle is heading there for a few things. She used Fat Wallet to find out the Bluetooth they are offering is patoohey, so that saved her some money. She is grabbing the Costco cookbook they are giving out. But I also know she is using the coupon she received to get $60 worth of iTune gift cards for $49.99. (the coupon was in the Costco Celebrate circular, inside front page). Costco also has $100 worth of Starbucks cards for $80. Fabulous stocking stuffers.
Don't forget – some of these deals are already happening NOW…don't wait to check out these resources.
And for those of you who are waiting for Cyber Monday deals check out this very all-inclusive site – www.CyberMonday.com
Good deal hunting – can't wait to hear what you got!
Many Moovelous Blessings,
Matty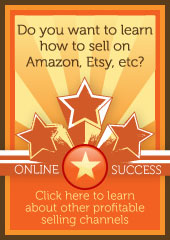 Ready to be ranked #1 on Google?
– step-by-step process

you can do right now
After watching this class…
· Maryann made $100 commission overnight and acquired two new customers
· Cindy has created a phenomenal business plan with an extra $1000 a week profit – http://websellerscircle.com/100000-week-potential-income-stream/
I've already used this information with 3 of my clients to easily take them to the #1 spot on Google. Boy were they impressed!
YOU can do this too!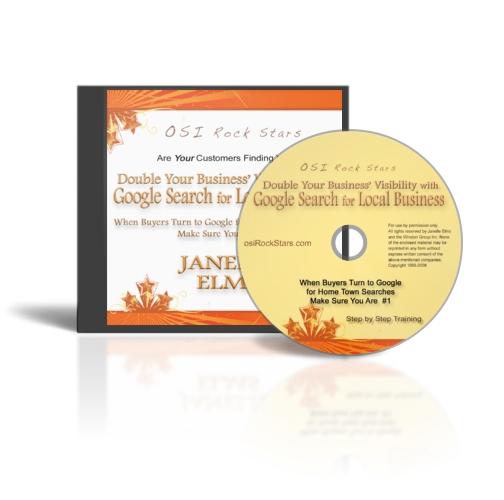 Because of the power of this step-by-step class, I have chosen to release it as part of the OSI Success Library collection. You can pre-order it right now before it is released and the pre-release price will be changed to full-retail (and before your competition gets wind of it!).
Pre-order Now!
According to Borrell Associates…
Local search advertising in the U.S. is predicted to grow more than 80% year over year between 2005 and 2009
Do YOU want your business there?
· 72% of ALL searches are happening on Google.com – do YOU want your business to be there?
· Searchers are only looking at the top 5 results – do YOU want your business to be there?
· Your buyers are looking for you on Google local - do YOU want your business to be there?
· Google is showcasing local businesses to their searchers – do YOU want your business to be there?
· 20% of searchers are looking to purchase locally – do YOU want your business there?
· Over 74% of your customers have searched for something locally – do YOU want your business there?
In this Success class you will learn:
· What is local search
· Why should YOU be on local search
· Utilizing your Profitable Keywords sheet
· Online steps to take
· Real world steps to take
· And much more
CD includes:
· Over an hour of step-by-step Success training
· Video screen shots of how it works
· 'Make It Happen' Success Steps
· And easy to use links to the sites discussed
"I already made a quick $100!" (And two new customers too)
Janelle, Just wanted to share – since you taught the Google Class a week ago, I am so excited to let you know that I am getting results and getting RECOGNIZED like you promised – it was so easy to set up (even for a crazy redhead LOL)
I received a phone call on Wednesday night jotted down her information regarding the item she wanted to sell – posted her item on eBay @ 6:00 PM that night and the item sold @ 10:00 AM by the next morning!
A quick $100.00 commission for me (YAAY) and now this client wants to sell more stuff – I shipped the item today + sent the customer on her way with a nice profit + a handful of my business cards !!
I also received an email from a gentleman who wants me to sell Football/Soccer/Referee Jerseys – I'll be meeting with him on Saturday.
I owe my Success to my HERO, you, Ms Janelle – to anyone who is a Doubting Thomas – this is my question to you ………..Do you want to talk about Success OR do want to Choose Success ??? JUST DO IT !!
Maryann of SellItBeforeYouMoveIt.com
- Maryann of SellItBeforeYouMoveIt.com
New Classes coming up…
Hey…get registered ASAP for these classes. All OSI Live classes are fr-ee to attend and instructions are included during the registration process for both the podcasts and the webinars. When the class says, OSI RS Exclusive, only OSI Rock Stars are allowed to attend.
Remember, you can either ask a question for our special guest or simply put "I Choose Success" in the question box.
12/2/08, Tuesday at 5pm pst/8pm est – OSI Rock Star Exclusive
MINI – Tools – Type Pilot – Learn about one of my favorite tools that I use in my business for automation – Type Pilot. Saves me a ton of time in my repetitive tasks.
Your registration information is at http://osirockstars.com/topic.php?id=864&replies=1
12/3/08/08, Wednesday at Noon pst/3pm est
The "Success With Cindy" series is Back!!
2009: Year of the Video – Join Cindy Shebley as she shows you the opportunities that are emerging with video in your business.
Internet Video is becoming more and more important. eBay sellers have been including listings with video for about a year now, and now Amazon is going to open up Video to sellers in 2009. Meanwhile YouTube is the number two search engine on the Internet. (If you don't have a video on YouTube – your chances of be found though search is increasingly slim). And, after the first of the year there are going to be changes in Search algorithms on Google that will make video even more important.
Save your spot at www.SuccessWithCindy.com
12/4/08, Thursday at 2pm pst/5pm est
Holiday Safety Tips with Michael Kaiser – Join Michael Kaiser, Executive Director for the National Cyber Security Alliance as he shares tips on being safe online this holiday season.
Save your spot at www.AskMichaelKaiser.com
12/9/08, Tuesday at Noon pst/3pm est – OSI Rock Star Exclusive
Ask Janelle your Success questions – December – LIVE – for 2 hours – answering all of YOUR questions.
Want me to take a look at your eBay Store?
Have a new business idea that you need advice on?
Questions about sourcing, research, marketing?
I'll be answering these Live during the show. First come, first served!! Get your questions in asap
Registration information is at http://osirockstars.com/topic.php?id=864&replies=1
Blessings,
j
Tagged with: