What can YOU do in 12 minutes? (19 Nov 08)
In this newsletter:
·
eBay Updates
OSI Classes – WebStore by Amazon, Advanced Facebook, ProPay, and our first MINI class!
Howdy,
I met with Julia and Zoltan today from Amazon and was totally blown away by what they are going to be teaching about tomorrow. They have a new feature called WebStore by Amazon that is unbelievable. You create, with some pretty easy tools, a free standing website. You can fill it with your products, or your products mixed with their products, or just their products. You get all the security, confidence and services of Amazon (including their shopping cart). AND you get their A to Z guarantee for your customers, access to their customer service, and some great 'how to' training videos. Simply hit publish, and you have a totally customized website that people can be shopping out of!!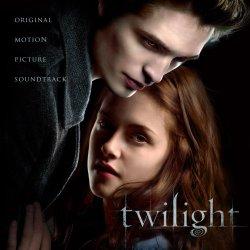 Now get this…their presentation looked slick (I think my mouth was open for most of it), but I needed to test if it really was as easy as they said. You know me – LOL. It almost took me longer to register as a seller for a WebStore by Amazon and get my custom domain at GoDaddy than it did to create the website – no joking. It took me exactly 12 minutes to create this website in honor of the first (midnight) showing of THE vampire movie that all Tween girls are chatting about – www.TwilightAtMidnight.com Now there is of course a ton more I could do to it including custom pages, reviews, more products, etc. But in 12 minutes I had a website that people can shop from! None of these products displayed were actually mine, but every time one sells I get a commission from it (this is similar to the BANS idea, but with Amazon products). I'm working on another one that is all the things you need to throw a party for the holidays – lots of expensive Kitchen-aid stuff and high-end glassware, etc. I was thinking this would be an incredible way to 'fill-out' your inventory too. If you sold coffee beans, cups and napkins…you could open a cool java store and supplement your missing higher end products with Amazon products – like Italian espresso makers. Are you seeing the possibilities here?
Ok, so if you are one of the few that hasn't registered yet for the free class tomorrow, go…now… www.AskAboutTools.com
Please make sure you are there 5-10 minutes early as this will be a very busy class. (already over 100 people signed up)
And yes, we will be recording this for those of you who may not be able to attend. However, if you are on the Live show, you will have an opportunity to ask questions of Zoltan (I just like saying the name.)
Also, if you need a refresher course about how selling on Amazon in general works, Cindy Shebley did an incredible 2-hour class for us just a while back. This included all the opportunities you have for selling in this channel as well as how the customers differ, shipping details and even how you are paid. You can still get your CD at http://www.janelleelms.com/ebay-success-tools/amazon/
I always enjoy the webinars on OSI Rock Stars.
I must say the class today with Cindy Shebley was absolutely INCREDIBLE!! It was worth spending the two hours to listen to all her insight about the ins and outs of an Amazon Store. I almost did not sign up for that class thinking it would not be something I would attempt right now but I have to say, I am sold!! Cindy did a great job of explaining not only the basics of having an Amazon store but she went in to detail, including a step by step walk through to list an item. Had it not been for the class, I would not have realized all the ways to sell on Amazon as well. My eBay store is being re-vamped right now as I make some changes and I am happy to say that I will now be able to make Amazon part of the new plan. Cindy, I can't thank you enough. You could sell this on a CD and make a lot of money!! I loved it!!
Patti Massullo
Jazzy Brandz
Share the Success with friends – forward this newsletter onto them or let them know they can get their own copy at www.TheBusinessSuccessKit.com (includes the Free 5 page report, "99% of eBay Stores are set up wrong, Learn how to be that 1%")
Remember, you can read previous Success newsletters in the OSI Rock Star newsletter archives at http://osirockstars.com/?cat=5
For spur of the moment info, ideas, reminders or anything else I feel like Twittering about, follow us at http://twitter.com/osirockstars
eBay Updates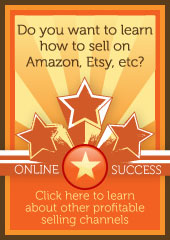 New Classes for this week…
Hey…get registered ASAP for this week's classes. All OSI Live classes are fr-ee to attend and instructions are included during the registration process for both the podcasts and the webinars. Remember, you can either ask a question for our special guest or simply put "I Choose Success" in the question box.
11/19/08, Wednesday at Noon pst/3pm est – WebStore by Amazon
Learn how WebStore by Amazon delivers the ecommerce technology and merchandising expertise to sell online successfully. Businesses new to ecommerce will see how to build a WebStore in just 1-click and sell Amazon products to earn commission. Experienced sellers will benefit from the co-branding and customization feature demos, plus a review of the integrations with Selling on Amazon and Fulfillment by Amazon. And all sellers will discover the advantage of the Amazon powered checkout that provides anti-fraud, payment processing and millions of pre-registered shoppers.
Save your seat at www.AskAboutTools.com
Get your 30 day free trial at http://webstore.amazon.com/?ld=OSIWBN
11/20/08, Thursday at Noon pst/3pm est – More Facebook for business ideas
Join Kelsey of www.MySavvySpace.com as she walks through more information on one of the most powerful social networking sites, Facebook.
Your registration is at http://marketing4rockstars.com/
11/20/08, Thursday at 3pm pst/6pm est – MINI – SEO and Photos
Learn how to make sure your photos are set up correctly for SEO in your eBay Store, blogs, etc.
Huge thanks to Rina of www.NicheMarketplace.com for requesting this MINI class
Save your spot by checking out the registration link in the forums at www.osiRockStars.com
11/21/08 – Friday at Noon pst/3pm est – Learn about ProPay and eBay – Join ProPay spokesperson Bryce Thacker, EVP Sales and Marketing as he shares what ProPay is and how it will help you in your business.
Get registered and ask your questions at www.Ask-The-Entrepreneurs.com
Blessings,
j
Tagged with: