Yes, we have Amazon on it's way (17 Nov 08)
In this newsletter:
·
Quick reminders, tips and ideas –
last day
·
Online Bargain Hunters Get Social
·
Internet Hoaxes, Spam and your Email –
by Richard Kuipers
A Rock Star would like your help – do you love comic books, collectibles, and movie memorabilia?
·
eBay Live in 09 after all?
OSI Classes – Advanced Blogging, Amazon WebStores, Advanced Facebook, ProPay, and our first MINI class!
Hi,
I am thrilled and honored to announce…
We have Amazon!!
Yep, took some time, hard work and lots of extravagant gifts…ok, that last part isn't true – Amazon was a delight to work with and incredibly generous with their time in making this happen. But we do have Amazon coming on the OSI show THIS WEEK, Wednesday, November 19th, at Noon pst/3pm est!! WooHoo! LIVE!
Make sure you get registered for the free webinar immediately (and ask your questions) at www.AskAboutTools.com now! They are watching this first webinar on the OSI show as an opportunity to see if you would like even more education from them about utilizing Amazon as another sales channel in your business. We definitely want to learn as much as possible about profitable sales channels, but the only way Amazon will know this is if we show them by attending this class that they have worked hard on putting together for us. Feel free to post this info to other eBayers on Twitter, your blogs, newsletters, Squidoo pages, etc.
Here is some more incredible news I was honored to share with the OSI Rock Stars yesterday:
WOW…some very exciting things going on at Rock Stars lately!!
I am so blessed to have such an amazing group of multi-talented, success minded entrepreneurs from all over the US, Canada and the UK. And now I am absolutely thrilled to introduce you to our First Rock Stars from Russia!

Andrey & Marina Kolomiychenko
Andrey and Marina are in Kiev, Ukraine and have an eBay Store that sells pipes, cigarette holders and gifts – Ukrainian Handmade Pipes and Gifts (I love the Audrey Hepburn ones…wonder if my smaller cigars will fit in there…hhhmmm.)
We are thrilled that you are here Andrey and Marina. We look forward to learning more about you and your business.
Coming on the heels of our one year anniversary, another incredible milestone occurred this week as well. We just increased our server space by 50%!! Yep, we are growing way faster than anyone had predicted. We had planned on this 50% server increase to happen about 6-9 months from now, so the $1500 was a tad bit of a surprise – lol…but you guys are SO worth it!
Besides Amazon, we were also able to snag an interview with ProPay – eBay's newest merchant account for their new Paperless Payments checkout that is launching. Our favorite Facebook expert is back this week with more tips and tricks AND we have our first Rock Star MINI class!
With blessings to a remarkable week,
j
Quick reminders, tips and ideas:
Last day to purchase the incredible step-by-step e-book, "How to Blog with Wordpress" by Dany Byrne if you want to be part of the exclusive Live BONUS class on Tuesday.

Get your book now and get your link to ask your questions LIVE for this blogging guru.

(glad to see that people are finally understanding the power and profit of having a blog – thanks for writing this incredible book Dany!)

eBay AdCommerce

is live – http://www2.ebay.com/aw/core/200811.shtml#2008-11-12133441
Make sure that you are shipping internationally for the holidays – international sales, due to the dollar, have been increasing steadily.

Will YOU get that money or your competitors?

We have some great classes at OSI Rock Stars to help you with this:

"

In a recent comScore study, 72% of consumers said that if an e-commerce site eliminated free shipping, they would use another e-commerce site that did offer free shipping. Last week the LA Times reported that this year, nearly 80% of consumers said they were more likely to shop online with a retailer that offers free shipping, compared with 60% who said that last year."

Are YOU taking advantage of eBay's free shipping opportunities?

Remember, from now until the end of the year you get a free subtitle and a bump in the best match search if you offer free shipping (if you are a PowerSeller your DSR discounts can be doubled!!)

Brilliant blog post by our brilliant writer, Rock Star Rina of NicheMarketplace, "Shopping Smart in a Recessionary Economy."

- She says this is her first in a series of articles on shopping smart in this current economy!
Online Bargain Hunters Get Social
Are you using Facebook to it's full advantage? Don't forget we have a Facebook class this week. See registration information below to sign up for this free webinar!
Though email from retailers is still the best way for consumers to learn about discounts and deals online, nearly 30% of shoppers now say they look to links forwarded from friends, peer comments and social sites for the best bargains, according to a survey from Guidance, in association with Synovate.
When asked what they thought was the best way to find out about bargains and deals on the internet, the majority of the 1,000 respondents surveyed still cited traditional "top-down," retailer-to-consumer channels. Nearly half (45%) said email is the best way to learn about deals, while 16% looked to messages from retailer websites and 10% cited banner ads.
But "Social actions" are increasingly gaining ground as a source of shopper influence. The second-most-popular way to find out about bargains is from "friends forwarding a link to the product," cited by 16.5% of survey respondents. Nine percent say they learn about deals from other shoppers' comments on retail sites through product reviews or other feedback mechanisms. And three percent say they learn about deals "from friends via Twitter, Facebook or other social networking site."
Internet Hoaxes, Spam and your Email by Richard Kuipers
I can't be the only one who thinks this way…
Ok, so when you send me emails with cute pictures of animals/babies/sunsets, or funny/inspiring/can't believe stories, or the typical 'I usually don't forward these, but..' emails – YOU DRIVE ME CRAZY. I appreciate that you have taken a moment out of your day to think of me (and most of you truly haven't even thought of me since I am in the middle of 100 other people from your address book that you have cc'd), but I get a good dozen of these a day, sometimes more. I don't read them. So I was delighted when one of our Rock Stars wrote this great article about exactly this!! Most people think they are harmlessly forwarded something, but as Richard points out that is not the case at all. Thanks Richard for taking the time to let us know what really goes on behind the scenes with these emails. I especially agree with his point about using the BCC box if you are going to insist on forwarding me these things. PLUS, I just found this great site – http://www.stopforwarding.us/ Perhaps I will be using it in the near future – LOL.
Internet Hoaxes, Spam and your Email by Richard Kuipers of Windmill Trading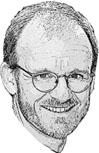 Bill Gates will pay my favorite charity $1 for every email sent!
Yeah, right…
If you're using email with any regularity, you're sure to get more than a few messages forwarded from well-meaning friends who are genuinely convinced that if you forward it yourself to your entire address book, it will deliver great wealth to you and them or that Bill Gates and his wife will donate a million dollars to some worthy cause. While the Bill and Melinda Gates Foundation is indeed the world's largest philanthropic institution, I assure you… they don't operate like that. Another popular one is the case of Amy Jones who is "7 years old, has severe lung cancer and a brain tumor due to beatings [sic]". For every email forwarded, the Make a Wish Foundation will donate 7 cents towards her medical bills. Very compelling, but (a) the Foundation has no way to track your email and (b) they don't support their causes in that way. In other words, if you forward that email you've been duped. Your friend has been duped as well and spammers all other world will rejoice. These forwarded hoaxes are actually like a gold mine for spammers. Confirmed email addresses from actual human beings. The Holy Grail of Spamming.
So how do you tell if the forwarded email you just received is real or a hoax?
There are several sites dedicated to helping you with that. The one I use mostly is snopes.com. Just type in the subject of the email on their home page and chances are very good they have information about it. They'll tell you if it's False, True or Partly True. Even the history and origins of the hoax are revealed. Quite entertaining and educational at times. Another good site is truthorfiction.com plus there are plenty of others. (see end of article for links) (click to read more)
A Rock Star would like your help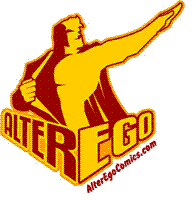 I just received this heart-tugging email from one of our Rock Stars, Marc of Alter Ego Comics. He is putting on a very special raffle/silent auction featuring some incredible comic related prizes (just in time to cross some people off your gift list!)
Please email him at marc@alteregocomics.com if you are interested in participating.
Holiday Fundraiser Announcement – Win Cool Stuff and Help a Family in Need
Every holiday season, Alter Ego Comics raises funds for a worthwhile cause or organization. Some of our past recipients include Toys for Tots, The Hero Initiative, and Samaritan House, a local homeless shelter for women and children. This year, we are holding a raffle and silent auction to raise money for a local family with a very sick young lady.
Her name is Allissa, and she has endured more pain in her short life than most of us will in a lifetime. Allissa has been a babysitter for my children and my wife was her academic tutor for 4 years. She has been so ill recently that she only attended 30 days of school last year and has not even been to school yet this year.
The medical bills for Allissa's family are staggering.
We normally promote our fundraisers in our retail store, but this year, I want to raise as much money as possible to help Allissa and her family, so we're opening it up to our online customers as well.
http://www.alteregocomics.com/store/customer/pages.php?pageid=16
Allissa is 16 years old and has been diagnosed with Elhers Danlos Syndrome, a connective tissue disease. She also suffers from Dysautonomia, dysfunction of the autonomic nervous system, and Syringomyelia, a fluid filled cyst on the spine. We are raising funds this year to help Allissa's family with her medical bills. To learn more about Allissa, please visit
http://www.caringbridge.org/visit/allissarower.
We are raffling off nearly 30 packages, along with a number of silent auction items. Raffle tickets are $5 each or 3 for $10. You may apply your raffle tickets to the prize package(s) of your choice. All proceeds will go to the Rower family.
Winners will be drawn at the first ever Alter Ego Comics Holiday Party, Sunday, December 7, from 5-7pm at Alter Ego Comics. *You do not have to be present to win, but we'd love to see you at the party. The Silent Auction will end that day at 6:00pm. You may bid on Silent Auction items from now until that time. Food and beverages provided.
Plan on joining your fellow comic book fans for fun and a great cause on December 7th.
If you are interested in buying raffle tickets or bidding on any of the silent auction items, please email me at marc@alteregocomics.com for more information.
Thank you.
eBay Live after all?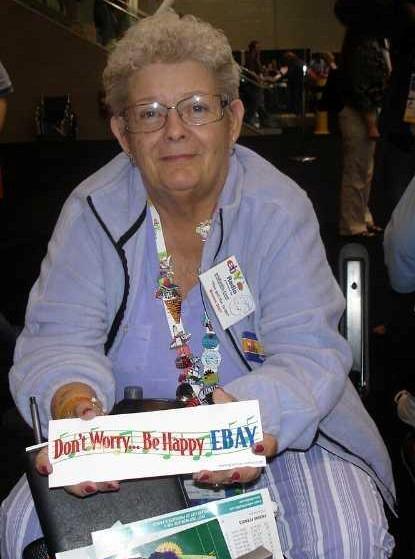 Very interesting email I just received from our fabulous Grannie-Annie – Ann Timbreza. Looks like we potentially may have an unofficial eBay Live after all! I am thrilled and OSI Rock Stars will definitely be participating (already talking to Lee about it). Here is how you can too:
Hi Have been thinking about talking to you about a get together for Rock Stars in Washington but Griff and Lee from wsradio have started something that maybe we should look at and see if the Rock Stars should get involved.. I have a lot more ideas like classes, sponsors and the list goes on. I have talked to Janieruth and she said to tell you that she and I will, can't remember what she said but I am sure we will do what ever needs done.
Griff seems to feel that eBay will get involved if we can sign up 100 people and there are all ready 19 names on the list. Check this out www.wsradio.com/RADIOGROUPJUNE
Let me know
Aloha Ann
PS - Be sure to tell everyone to add rock star after their name when they sign up on the wsradio list. The way I did when I put grannie annie after my name. I am going to get Lee to change mine to rock star Monday. We want everybody to know that the rock stars are on their way. Aloha Ann
New Classes for this week…
Hey…get registered ASAP for this week's classes. All OSI Live classes are fr-ee to attend and instructions are included during the registration process for both the podcasts and the webinars. Remember, you can either ask a question for our special guest or simply put "I Choose Success" in the question box.
11/18/08, Tuesday at Noon pst/3pm est – BONUS CLASS (for everyone who purchased "How to Blog with Wordpress" by Dany Byrne - Answers to your Wordpress questions
Join Wordpress and blogging expert Dany Byrne for this BONUS class on using a blog in your business. If you haven't purchased your book on blogging yet, you can still do so at HERE. Just make sure you do it before Tuesday so you can take her BONUS class
11/19/08, Wednesday at Noon pst/3pm est – WebStores by Amazon
Learn how WebStore by Amazon delivers the ecommerce technology and merchandising expertise to sell online successfully. Businesses new to ecommerce will see how to build a WebStore in just 1-click and sell Amazon products to earn commission. Experienced sellers will benefit from the co-branding and customization feature demos, plus a review of the integrations with Selling on Amazon and Fulfillment by Amazon. And all sellers will discover the advantage of the Amazon powered checkout that provides anti-fraud, payment processing and millions of pre-registered shoppers.
Save your seat at www.AskAboutTools.com
11/20/08, Thursday at Noon pst/3pm est – More Facebook for business ideas
Join Kelsey of www.MySavvySpace.com as she walks through more information on one of the most powerful social networking sites, Facebook.
Your registration is at http://marketing4rockstars.com/
11/20/08, Thursday at 3pm pst/6pm est – MINI – SEO and Photos (OSI RS exclusive class)
Learn how to make sure your photos are set up correctly for SEO in your eBay Store, blogs, etc.
Huge thanks to Rina of www.NicheMarketplace.com for requesting this MINI class
Save your spot by checking out the registration link in the forums at www.osiRockStars.com
11/21/08 – Friday at Noon pst/3pm est – Learn about ProPay and eBay – Join ProPay spokesperson Bryce Thacker, EVP Sales and Marketing as he shares what ProPay is and how it will help you in your business.
Get registered and ask your questions at www.Ask-The-Entrepreneurs.com
Blessings,
j
Tagged with: