Get up to 30% in cash back from PayPal this holiday season (09 Nov 08)
In this newsletter:
Weekly Wealth Tip

Internet Retailer – Guide to e-Commerce Technology just arrived!

Important online news –

so you don't have to do the work, we find you the most relevant information for your business

Building an Internet Octopus – by Cliff Ennico

eBay updates – including how to get up to 30% back on your eBay purchases, coupons, internet marketing, and more!
Hi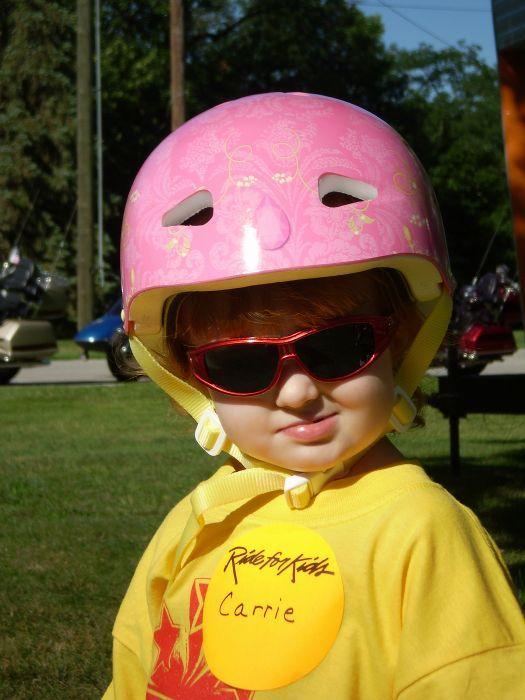 Just a reminder, you have less than 24 hours to grab access to over 25 hours of step-by-step 1% eBay Stores training AND an exclusive seat to the Profitable Newsletter training class AND support an incredible charity in honor of an amazing child – Carrie Ann. Bid now!!! Don't miss this incredible opportunity to get your Store in profitable order before the HUGE holiday crowds arrive AND do something amazing for the Pediatric Brain Tumor Foundation.
As many of you know I lost my Dad to a brain tumor. While he was still alive we started raising money together, for the non-profit charity – the Pediatric Brain Tumor Foundation (PBTF). My friend Ed and I continue that tradition in his honor through the Ride For Kids program. Recently, one of our Rock Stars, Rhonda, just posted that her 4 year old niece has a brain tumor and their family is working with the non-profit charity, the Pediatric Brain Tumor Foundation. Here is her story: Pediatric Brain Tumor Foundation-Ride For Kids-Carrie Ann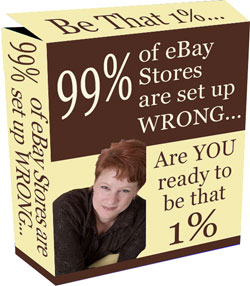 To help in raising money for this incredible charity and adorable child (the pictures are of Carrie Ann at one of the Rides For Kids benefits), another one of our Rock Stars, Greta the Insatiable Geisha, has posted a charity auction for FULL access to the over 25 hours of eBay Stores Educational Content that is on the 1% membership site!! Not only will you be helping raise money for a very worthy cause, but you will also be blessed by having the information that the exclusive 1% members have about turning their eBay Stores into profit centers! Please BID NOW!
Thank you Greta, MsLeo, and Rhonda for working on this.
We received quite a few emails in response to our recent newsletter, Be Nice !@#$%. One of our Canuck Rock Stars and 1% Club members sent this one in. I think this is a great reminder of what we can do in our businesses – we have the ability to affect lives across the world with how we treat people:
Dear Janelle,
Darn! You guys get all the good stuff. We just had an election here in B.C., and no one gave out a free donut…and we have so many Tim Hortons too.
Your story made me think about when I used to work in retail. Of course Christmas was hectic, but still remains my favourite time of year. Being a decorator, I love seeing all the sparkly blingy stuff, and of course decorating trees! But we always tried to be pleasant and nice to customers in stores when I was doing cashier work, and it was still OK to wish them a Merry Christmas back then. People appreciated that, a smile, an encouraging word, and a sincere face to an otherwise cranky crowd.
On an off beat note, I had made a mistake with a customer in Belgium. I only had one of an item, but he needed two. I emailed him back ASAP and told him of my goof, and if he wanted to wait for my shipment, I would send him the item free of charge. He said he didn't mind waiting…but then, he also told me that he will always be grateful for the Canadian soldiers for what they have done in WW2 for his country. Generations probably separate us, who knows, but a fellow who knows nothing about me other than what I've got on my feedback sent me such a profound statement.
I guess this is one of those times when ecommerce does so much more than bring us business. It builds bridges and crosses boundaries.
Thank you and hear you soon!
Patricia Harold
Hound and Handbag Gift Company
Of course as soon as her email came in I sent it off to Bryan and Nathan of FlightlineFabrications who have an amazing blog series called "The Living History Project" where they interview men and women who played a part in this nation's history (US). They were thrilled with the additional information she was able to provide for them in subsequent emails and now Patricia's email has affected even more people in this world! I love how this world works when we are all being 'nice'.
Share the Success with friends – forward this newsletter onto them or let them know they can get their own copy at www.TheBusinessSuccessKit.com (includes the Free 5 page report, "99% of eBay Stores are set up wrong, Learn how to be that 1%")
Remember, you can read previous Success newsletters in the OSI Rock Star newsletter archives at http://osirockstars.com/?cat=5
For spur of the moment info, ideas, reminders or anything else I feel like Twittering about, follow us at http://twitter.com/osirockstars
Weekly Wealth Tip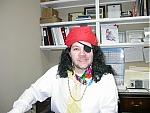 Just received Jamie's eBay Store's newsletter. Jamie is one of our amazing Rock Stars, Stage Manager for the Motivational forum and owner of DreamBuilderCds (not to mention our resident pirate!). Jamie's newsletters are one of the things I look forward to each week…always so inspirational, and today's was no exception. If you would like to get on his great newsletter list, sign up at: http://stores.ebay.com/Money-Maker-Business-Opportunities
Thanks Jamie!
Don't Quit
When things go wrong, as they sometimes will,
When the road you're trudging seems all uphill,
When funds are low and the debts are high,
And you want to smile but you have to sigh,
When care is pressing you down a bit,
Rest if you must, but don't you quit.
Life is queer with its twists and turns,
As every one of us sometimes learns,
And many a failure turns about,
When he might have won if he'd stuck it out.
Don't give up, though the pace seems slow -
You may succeed with another blow.
Often the goal is nearer than
It seems to a faint and faltering man;
Often the struggler has given up
When he might have captured the victor's cup,
And he learned too late, when the night slipped down,
How close he was to the golden crown.
Success is failure turned inside out -
The silver tint of the clouds of doubt,
And you never can tell how close you are -
It may be near when it seems afar;
So stick to the fight when you're hardest hit -
It's when things seem worst that you mustn't quit.
Author Unknown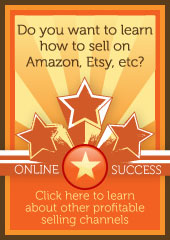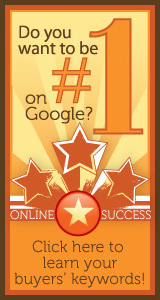 Tagged with: