Be an OSI Rock Star for less than $1 a day! (29 Oct 08)
In this newsletter:
Our One Year Anniversary –

special OSI Rock Star membership pricing –

FINAL 2 days!

Success Stories

HUGE news from Amazon –

we've been telling you this for over a year now!!

Tips from the Top podcast – Hot to Blog with Wordpress

National Cyber Security Awareness Month

New Classes – Ask Janelle,

DYWMMON, local search and more
Hi
We had a great interview today with eBetsy of eBay History fame. What a fabulous 60 minutes – she has so many great stories and her enthusiasm is never ending. What a delight!
I wanted to share a portion of the email I received from her after we finished the show. It made my day:
"See how you are, Janelle? Here I am all comfy-cosy with our mom & pop business, and you have got me inspired to think of ways to expand it while still keeping the mom-and-popness of it!
The Rock Stars may start out CHOOSING success, but once they spend some time with you, it is more like they can't resist it!
Thank you again for the honor and privilege of our conversation today. You rock! eBestest Regards as eVer,"
LOVE that comment, 'they can't resist' becoming Successful – that rocks! AND so many of our members are doing just that! We are honored to welcome all of our new Rock Stars to the site.
Blessings,
Janelle
Share the Success with friends – forward this newsletter onto them or let them know they can get their own copy at www.TheBusinessSuccessKit.com (includes the Free 5 page report, "99% of eBay Stores are set up wrong, Learn how to be that 1%")
Remember, you can read previous Success newsletters in the OSI Rock Star newsletter archives at http://osirockstars.com/?cat=5
For spur of the moment info, ideas, reminders or anything else I feel like Twittering about, follow us at http://twitter.com/osirockstars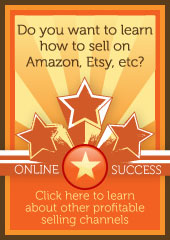 Our One Year Anniversary – special savings on OSI Rock Star memberships for TWO days only!!
Pretty incredible month in my world – our first year anniversary of the creation of OSI Rock Stars! Everything I wanted for this first year has happened and SO much more thanks to all of our Rock Stars. Together we have created a positive educational site where people who Choose Success can come together to support, encourage, learn, grow, and make their dreams a reality. Thank you for providing this blessing to me. In the first year of OSI Rock Stars we have created an incredible place of Success that includes:
· over 250 hours of Success education
· more than 7 dozen special guests
· exclusive Rock Star classes including Profitable keywords, the Blogging series, Ask Janelle, DYWMMON (Do You Want My Money or Not?), and more
· 36 forums with over 700 topics AND over 6200 posts in those topics! What an incredible community!
· extensive marketing and exposure for your businesses including additional traffic, higher search engine rankings, tv/radio/magazine exposure
· business profits have increased by an average of 124% – but with many of you blowing that figure out of the water
· introduced you to many new tools and marketing opportunities including Yodio, Deal4It, Twitter, Knol,
· Kept you on top of all of the numerous eBay changes that occurred in the last year
· kept our promise to open up new sales channels in your business by having classes on Etsy, Amazon, websites, etc
· Got you exclusives for trials, beta testing, special pricing and information before anyone else got to see/know/play with it!
· And my favorite – the incredible Success family that has grown on Rock Stars!!
In honor of this celebration of Success, I have been working on a special membership package so that everyone can have access to all of this and more! So, from now until the end of the month (Halloween night at midnight pst to be exact) you will have a chance to become an OSI Rock Star with some very special Success pricing.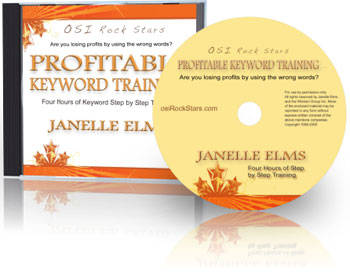 If you purchase 7 months of OSI Rock Star membership, we will give you 5 months for free!!
You save over $365!! But that isn't all…
If you join right now, you will get your CHOICE of any one of the CD's from the OSI Success Library sent to you for free (Values up to $179!!)
Yes, this includes the VERY popular Profitable Keyword Training CD!
I can only do this for the next TWO days and hope that my financial advisors don't catch on before then. You can register right now at http://osirockstars.com/wp-login.php?action=register
We hope you will join all of us Backstage at Rock Stars. Our amazing community is incredible, supportive, brilliant, success-minded and ready to help you make your dreams a reality!!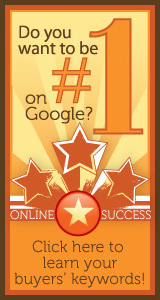 We have SO many amazing Rock Stars on the site.
They were all like you at one point…reading a newsletter or talking to someone about their business when they first heard about OSI Rock Stars. The difference is that a year ago they decided to Choose Success and become an OSI Rock Star! Here are just a few of amazing stories that they have to tell (I know the first story is a bit long, but definitely worth the read. Diane's story resonates with so many of us as we dream and struggle to achieve our dreams – thank you for sharing your story Diane):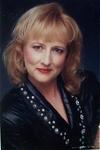 Diane Bell
"When I have a question or concern I know the answers can be found on the OSI Rock Star Educational Stage where hundreds of hours of podcasts and webinars with up to date methods, ideas, and training can be found 24/7. I stay compliant with eBay changes knowing Janelle always has the straight scoop and I count on her expertise to dissect the complex into easily understood action items. Having access to internet experts and industry greats is like having front row seats at your favorite concert. Janelle's contacts are never ending and draw from the crème de la crème of top gurus of the internet world."
I was a late adopter of online buying, having never been on eBay until…
I attended a workshop in Phoenix led by an eBay University Educator, Janelle Elms in late 2004.
I remember listing my first item in January 2005, a ceramic Boot Beer Stein with a bad photo, a cute description in an eBay western listing template. It outsold 4 similar boot steins from experienced sellers to a Beer Stein collector that emailed me raving about my packing, quick shipping, the thank you letter with candy enclosed and the uniqueness of the item. I was elated and hooked!
Working full time and putting together an eBay business selling new liquidated items in a variety of categories quickly propelled my husband and I into silver Powerseller status. We were neophytes in internet marketing but did our best to differentiate getting a logo designed, an eBay Store, sold internationally, learned how to take great pictures, created compelling descriptions, and had a graphics designer make unique branded product specific listing templates. Our packing was impeccable, shipping was within 48 hours of purchase often going out the next day and our feedback was 100% positive. We worked well into the wee hours of each night and all weekend keeping this growing eBay business going. We went to trade shows in Las Vegas, and also attended eBay Live increasing our knowledge of the business and approved solution providers. My husband was computer proficient, always the go to source when the computer got a mind of its own, and also handled the accounting/bookkeeping. He did the listing, I made the purchasing decisions, took the photos, created the descriptions, and packed. We both shared the shipping duties at lunch around our work. Life was full, fun, and very busy.
Folk Art was my passion and I slowly began integrating Mexican and Peruvian Folk art into our product mix with good results and built a solid foundation of suppliers for this niche.
The Fall of 2005 was one of turmoil and unexpected change. I divorced my husband and was faced with running the eBay business alone plus working full time. To say I was terrified was an understatement as I was not computer savvy, nor did I enjoy the bookkeeping side of the business. I look back on that time and wonder how I accomplished all that I did as I was on auto-pilot in survival mode physically and emotionally. I learned a lot about myself during that time and came up to speed as quickly as I could wearing all the hats required to be a solo entrepreneur. I slipped to Bronze Powerseller working alone, but still maintained a 100% feedback rating and a growing happy customer base.
I continued to build the business in the Latin American niche and was gaining repeat customers and accolades from my buyers. I was also was getting unexpected ill will from another eBay seller in my category. Welcome to the world of internet selling and turf wars. I knew I was doing something right otherwise I would not be considered a threat to another sellers business.
Fast forward to Fall of 2007, and Janelle Elms prelaunch of her phenomenal OSI Rock Stars eBay Educational site. I was fortunate to be asked to participate as a beta tester and promoter getting an early view of what has become my best internet ally and business partner. OSI Rock Stars has propelled my business forward in ways that I could not have done alone.
Janelle empowered me to look at my business analytically giving me the tools and knowledge to implement SEO, viral marketing, multi-channel selling, how to rebrand my eBay Store by hiring an accomplished web designer who created an amazing niche specific Store header, 5 custom pages, and About me Page, taught me the importance of Key words, how to create a Squidoo lens, a blog, a My Space page, a newsletter, outsourcing bookkeeping, and hiring an international web designer to create my two soon to launch off eBay websites. There is much more to be done, and this is just the tip of the iceberg given all the resources Janelle has made available.
What has this meant to my business? My eBay Store, Worldwide-Traders-Online has 16 pages on Google, my sell through rate has increased, my eBay fees have decreased, my repeat customers have grown from 6.5% to 12.5%, I moved from 4th in sales to 2nd in sales in my niche, my product mix consists of only items in my niche, my DSR's are 4.9, 4.9, 4.9, and 4.7 qualifying me for a 15% eBay fee rebate. I still have 100% feedback with close to 3,000 transactions since January of 2005. My customer feedback has always been excellent, however, since implementing suggestions made by Janelle emphasizing 5 Gold Star Service in my listing templates, and in a letter included with every shipment my buyers are raving about both the item and service provided. My next goal is to achieve Silver Power Seller Status again, and I know that is reachable being an OSI Rock Star.
When I have a question or concern I know the answers can be found on the OSI Rock Star Educational Stage where hundreds of hours of podcasts and webinars with up to date methods, ideas, and training can be found 24/7. I stay compliant with eBay changes knowing Janelle always has the straight scoop and I count on her expertise to dissect the complex into easily understood action items. Having access to internet experts and industry greats is like having front row seats at your favorite concert. Janelle's contacts are never ending and draw from the crème de la crème of top gurus of the internet world.
Janelle is my virtual partner and I owe my success as a solo entrepreneur to her big heart, her vision, positive attitude, all the brilliant educational tools and talent she has brought forth to share, and her belief in me. She is a blessing to each of us.
Janelle, thank you!
Diane Bell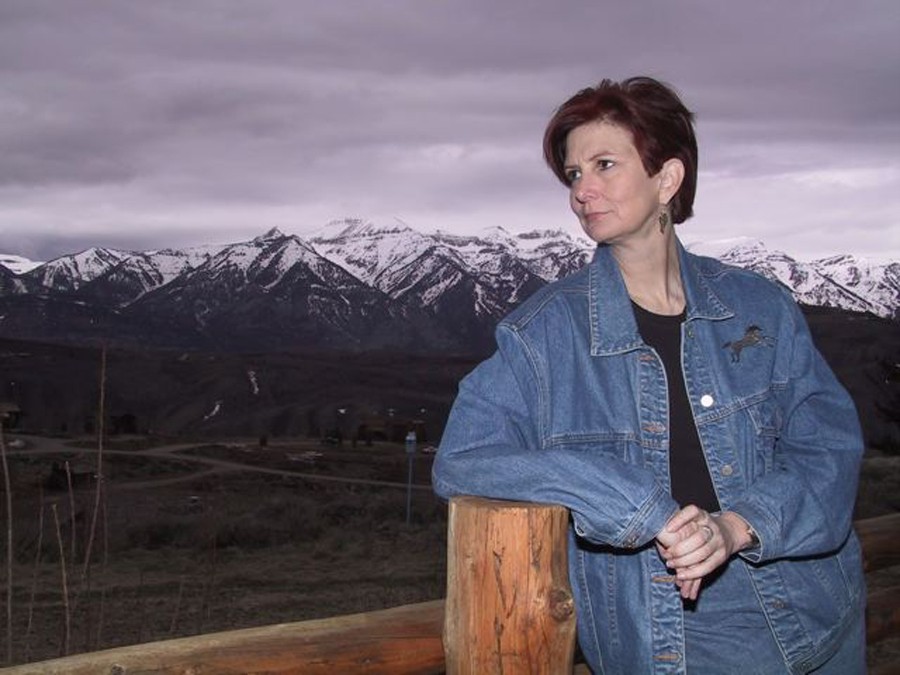 Charlene Anderson
Success!
Totally revamped my store, blog, etc.
Have had my art work featured in three international jewelry magazines.
Have become a "name" in the art jewelry business.
Business has increased over last year (though it is stuck for September/October, probably due to the economy).
Have been interviewed for 5 online sales podcasts.
Have two new wholesale suppliers that I worked like crazy to get.
My rankings are getting higher and higher on google.
I have 100% feedback and very high DSRs (4.9 plus).
Charlene – Purveyor of All Things Creative
HUGE news from Amazon – we've been telling you this for over a year now!!
Q3 net sales up 31% at Amazon to $4.26 billion –
With boosts from sales of electronics and other general merchandise and global markets, net sales at Amazon.com Inc. rose 31% to $4.26 billion for the third quarter ended Sept. 30, up from $3.26 billion a year ago, as net income rose 48% to $118 million from $80 million, Amazon said Wednesday.
You can read the rest of the article on Internet Retailer at http://www.internetretailer.com/dailyNews.asp?id=28205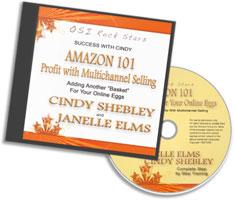 It is very clear to see why our Amazon training classes were the highest attended classes we have taught at OSI. And the CD created from that powerful step-by-step class that Cindy Shebley taught has sold more copies than any other CD. Sellers want to be where the buyers are spending their money. If you aren't already on Amazon, you can order your "Amazon 101" CD at http://www.janelleelms.com/ebay-success-tools/amazon/
Amazon 101
Increase your Profits with multi-channel selling
Purchase this powerful CD and you will learn:
· Who should sell on Amazon
· What you should sell on Amazon
· What new features Amazon is rolling out that will skyrocket your profits
· Which program is right for your business on Amazon
· How to profitably list an item on Amazon
· A primer on Amazon shipping and how not to loose your hard earned profits
· Maintaining your inventory and sanity for selling on eBay, Amazon, and other sales channels
· Amazon payments – when you'll get paid
· Where to find help when you have questions about Amazon – yep, they return your phone calls!
Check out this video for a sneak peak at just some of the powerful information that is on this 2 hour CD.
Tips from the Top podcast – Hot to Blog with Wordpress
The Savvy Seller is delighted to announce a 'mini-training series' as part of our 'Tips From the Top' podcasts!
First in the series is 'How To Blog with WordPress' with Blogging and WordPress expert Dany Byrne. Dany's company, Ghostleg Media, provides multi-media training and services for internet entrepreneurs.
In this 3-part series Dany covers:
* 5 Questions to Answer Before You Begin Blogging
* Which Wordpress is right for you?
* Themes, Plug-Ins & SEO
* The Art of Blog Writing
* Profitable Blogging
Dany's training will highlight the material in her brand new, information-packed eBook, 'How To Blog with WordPress' which was released earlier this week.
Mark your calendars and join Dany Byrne for our 'How To Blog with WordPress' 3-part training series on Thu Oct 30, Nov 6 & Nov 13 at 2pm EST.
Each podcast will be approximately 20-30 minutes long. You can listen 'live' by clicking here at 2pm EST on Oct 30, Nov 6 & Nov 13. The Podcast Chat Room will be open and your questions are welcome. If you have any questions for Dany, please join us when we are live or dm your questions to me on Twitter (twitter ID = thesavvyseller) before the shows!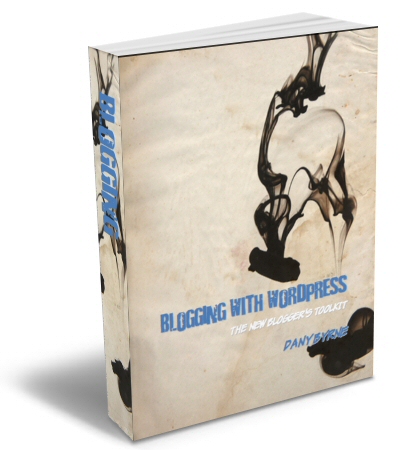 Don't forget to get a copy of Dany's incredible book – "How To Blog with WorldPress". Get the eBook That Will Have You Blogging in Minutes – Order Now and Stay Ahead of Your Competition!
It Is Easy and Free To Start A Blog.
Whether you are a new or experienced blogger, you will find something to improve your blog in this new book.
· Learn the difference between WordPress.com and WordPress.org
· Find out how to optimize your blog for top search engine rankings (SEO)
· Learn how to earn income from AdSense, Commission Junction, and affiliate sales
· Discover which Plug-Ins are 'Must Haves'
· Learn how to schedule "future posts" so you will never be overwhelmed by the demand for constant updates
BLOGGING WITH WORD PRESS will teach you:
· What are the most important parts of your posts
· How to write better titles
· How to avoid Google "Stop Words"
· How to use Feedburner to gain new email subscribers
You'll also learn:
· Why it is so important to comment on other blogs
· What a Swipe File is and why successful writers all have one
· How to tell a Feature from a Benefit – and why it matters
· Where to use keywords for maximum effect
· How to create a Google XML Sitemap without writing a line of code
· Lots, lots more!
BONUS: How would you like access to the Wordpress genius herself? Dany is including a BONUS Wordpress class for all who purchase this book! You can ask her anything!! Plus, she will be showing you a few tricks of her own during this exclusive class. This training will be in November, so get your book now and have your questions ready to go!

National Cyber Security Awareness Month
Our fabulous friend Michael Kaiser (brilliant eBay educator who was on tour with me for quite a few years) just received an incredible promotion to be Executive Director for the National Cyber Security Alliance. Our congrats go out to Michael. They have a great website – http://www.staysafeonline.org/ - with many important tips for staying safe online for families and businesses.
One of our fabulous Rock Stars, Richard of Windmill Trading, has written a timely article about staying safe online (thanks Richard!)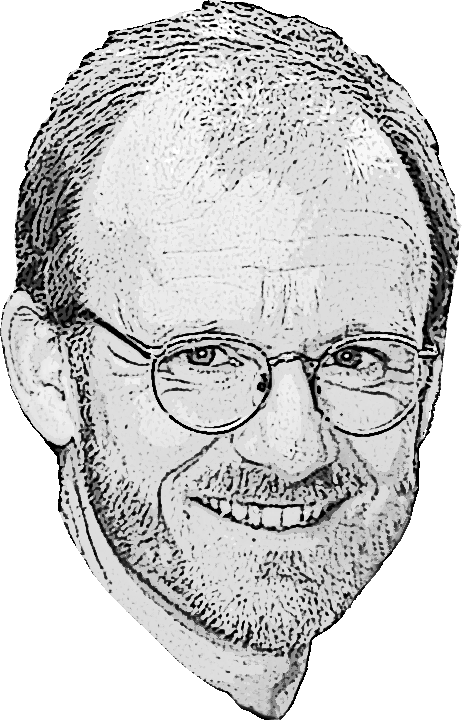 Staying Safe by Richard Kuipers of Windmill Trading
Besides many other things, October is also Cyber Safety Awareness Month, so a few words about online security are particularly timely.
If you've ever made an on-line purchase you know that you need to be careful where you enter your information. But did you know that these days the crooks are getting better and better at FAKING websites? It's mostly bank websites and sites like eBay and PayPal that get spoofed. Looking every bit as real as the legitimate sites, these fake sites are designed so that the users think they're logging in to the real thing, but in the background the crooks are waiting and recording your username and password. After you "log in", you'll be presented with a message that the site just happens to be going down for maintenance and if you'll please check back in a few hours.
In the meantime, the crooks will use your username and password and log in to the real site and do their dirty deeds.
In order to detect whether a site is a spoofed site or not, check out Spoofstick, a completely free extension available for both Internet Explorer and Firefox users. Spoofstick displays a toolbar on your browser and informs you if the site is legitimate or not. A great tool to add to a security arsenal.
There are other ways, though, that you can protect yourself. The email messages that you receive trying to get you to log on to the fake sites are called "phishing emails". Never click on a link you receive in email. The email link might look real, but that's just the display name you're looking at. In most email programs, when you hover your mouse over the link, you'll see a 'tool tip' that shows you where the link really goes. Often spoof sites will end in .ru (hosted in Russia), .cn (hosted in China) or some other obscure ending. Often, the spoofed site will look like the real McCoy by using the first part of the real site, following by the foreign top-level domain.
Instead of clicking on a link in email, go to the site by opening a new browser and typing the URL in the address bar, or by using your own Favorite or Bookmark. If the bank really wants you to verify some information like was claimed in the email, they'll alert you as soon as you log in. Chances are very good the bank has no problem with your account and the email you received was fake.
The Federal Trade Commission (that's the department concerning itself with spam, spoofs, phishing and cyber-crime) has a really entertaining primer on online safety. (Sound not required, but helpful.)

The best thing you can do with these fake email messages is forward them to spam@uce.gov. It's an email address at the Federal Trade Commission in Washington , DC. They track the extent of the spam problem; they do NOT hunt 'm down… I keep on wishing, though…
Useful links
Microsoft has a pretty good write-up about online security at
http://support.microsoft.com/kb/833786
The Federal Trade Commission has an entertaining primer on Phishing at
http://www.ftc.gov/bcp/edu/multimedia/ecards/cybersecurity/phishing/index.html
New Classes for this week…
Hey…get registered ASAP for this week's classes. All OSI Live classes are fr-ee to attend and instructions are included during the registration process for both the podcasts and the webinars. Included below are also OSI Rock Star exclusive classes. If you are not yet an OSI Rock Star member, we would love to have you attend these Success classes. Simply register at www.osiRockStars.com today!
Remember, you can either ask a question for our special guest or simply put "I Choose Success" in the question box.
10/30/08, Thursday at Noon pst/3pm est – Ask Janelle – LIVE – for 2 hours – answering all of YOUR questions. (OSI Rock Star exclusive training)
Want me to take a look at your eBay Store?
Have a new business idea that you need advice on?
Questions about sourcing, research, marketing?
I'll be answering these Live during the show. First come, first served!!
Learn more at OSI Rock Stars – http://osirockstars.com/topic.php?id=790&replies=1
11/4/08, Tuesday at Noon pst/3pm est – LIVE – for 2 hours – DYWMMON (OSI Rock Star exclusive training) Join us as we check out eBay listings, websites, and blogs through the eyes of the buyers. Find out why they may be leaving your site and not spending their money!
Include questions during registration – first 3 businesses who sign-up will be chosen to be featured on the show.
Learn more at OSI Rock Stars – http://osirockstars.com/topic.php?id=790&replies=1
11/5/08, Wednesday at Noon pst/3pm est – Getting found locally on Google – (OSI Rock Star exclusive training) Your local customers have money too! Find out the top steps to take to make sure your business is found locally on Google – EVEN if you only have an online business. (this will be an awesome class for eBay Education Specialist and Trading Assistants too!) Learn more at OSI Rock Stars – http://osirockstars.com/topic.php?id=790&replies=1
11/6/08, Thursday at Noon pst/3pm est – Meet the Rock Star – Our very own comic book genius, Marc Bowker of Alter Ego Comics will be joining us to share how he left the 'corporate world' and become a passionate entrepreneur. Save your seat at http://www.hellorockstar.com/
11/7/08 – Friday at Noon pst/3pm est – eBay Stores Success Video/1% LIVE Coaching – Your registration code for LIVE Success Coaching will be sent to you as soon as you join the eBay Stores Success group – www.OnePercentCoach.com
Tagged with: