Do you want a $343 tax deduction for your business? (28 Oct 08)
In this newsletter:
Our One Year Anniversary –

special OSI Rock Star membership pricing –

FINAL 4 days!

Success Stories

YouTube News

Quick online news links – including Twitter, eBay, and more

HOT – new book off the 'press' – "Blogging With Wordpress – The New Blogger's Toolkit"

New Classes – Around the World of eBay with eBetsy, Ask Janelle,

DYWMMON, local search and more
Hi
Free Inventory - Real quick note – still looking for a Trading Assistant in the Seattle area who is ready for instant access to dozens of qualified clients. Email us at info@janelleelms.com Isn't it great to be an entrepreneur!!
Congrats to all of our new Rock Stars who have Chosen Success and joined us behind the scenes. We are honored to have you! We just received this comment from one of our Rock Stars about a recent class she took with us:
"Can it get any better than this ??? YES, it can + it does ! This Ask Janelle 2 hour session was the Best Call to Action class (my new favorite Janelleism)
Janelle's voice alone is encouraging, challenging, inspiring and in a nutshell sends the message: "What are you waiting for – let's get it done" What I love is her conveyance of "I'm here to HELP you do it, not do it for you" That's what our Fellow RockStars Team is here to do – What a Gift/Talent Janelle has. As mentioned – if her voice alone can produce such tremendous Rave reviews, Imagine what being in the same room with Janelle can accomplish !!!
Yes, Ladies and Gentleman – onecrazyredhead is One True Believer – I now have a custom Page titled: I owe my Success to OSI RockStars…(check it out !!)
I've been an OSI member for 9 months – the same timeframe most people can bring a newborn into the world – NO, I didn't have a 3rd child, but, I myself, feel like a newborn…..Newborn with knowledge – confidence – higher DSR's and eager to accomplish More. With Janelle's guidance, I WILL."
Maryann – Good Buys All The Time eBay Store
Our "Ask Janelle" class is just one of the top classes the Rock Stars love. The others would have to be our DYWMMON series (Do You Want My Money or Not) where we take 3 Rock Star businesses and look at them through the eyes of the buyers. And of course our Profitable Keyword series is always a favorite. And I have a few more classes up my sleeve that I think will rival these top classes: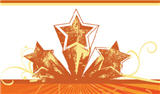 At OSI Rock Stars, we will be starting a 3-part series soon on Profitable Newsletter training. I have been wanting to do this set of classes for a while now because of how important newsletter are to your business.
We also will have a fabulous class next week (see below to get registered) about getting found on Google locally. This is a MUST HAVE class for our Education Specialists and Trading Assistants. But for the rest of you, your local customers also have money EVEN if you only have an online/internet business. Very excited about this one.
I am also working on a class or possibly a series called "Ask for the Sale". So often I find that entrepreneurs don't know how to make money. The reasons given are they are embarrassed, worried about what people think, or at the very least – no one has taught them how to sell, upsell, and retain their customers. Well I think it's time to not worry about what others think and make some money!! Yes? Woohoo!
One of the major educational areas I wanted to include at OSI Rock Stars was for business opportunities outside of the eBay space. eBay is a great place to start your business and learn more about the processes, but I really wanted to teach them how to scale their business – this included Amazon, Etsy, and their own websites. It also included marketing outside of the eBay arena including seo, sem, squidoo, blogging, and more. Without the determination and brilliance of the Rock Stars, we wouldn't have been able to accomplish all of that. Coming up this quarter we continue in that tradition with a great series of classes on The Entire Business Process – The BIG Picture.
We hope to see you Backstage on the Success Tour soon!
Blessings,
Janelle
Share the Success with friends – forward this newsletter onto them or let them know they can get their own copy at www.TheBusinessSuccessKit.com (includes the Free 5 page report, "99% of eBay Stores are set up wrong, Learn how to be that 1%")
Remember, you can read previous Success newsletters in the OSI Rock Star newsletter archives at http://osirockstars.com/?cat=5
For spur of the moment info, ideas, reminders or anything else I feel like Twittering about, follow us at http://twitter.com/osirockstars
Our One Year Anniversary – special savings on OSI Rock Star memberships for four days only!!
Pretty incredible month in my world – our first year anniversary of the creation of OSI Rock Stars! Everything I wanted for this first year has happened and SO much more thanks to all of our Rock Stars. Together we have created a positive educational site where people who Choose Success can come together to support, encourage, learn, grow, and make their dreams a reality. Thank you for providing this blessing to me. In the first year of OSI Rock Stars we have created an incredible place of Success that includes:
· over 250 hours of Success education
· more than 7 dozen special guests
· exclusive Rock Star classes including Profitable keywords, the Blogging series, Ask Janelle, DYWMMON (Do You Want My Money or Not?), and more
· 36 forums with over 700 topics AND over 6200 posts in those topics! What an incredible community!
· extensive marketing and exposure for your businesses including additional traffic, higher search engine rankings, tv/radio/magazine exposure
· business profits have increased by an average of 124% – but with many of you blowing that figure out of the water
· introduced you to many new tools and marketing opportunities including Yodio, Deal4It, Twitter, Knol,
· Kept you on top of all of the numerous eBay changes that occurred in the last year
· kept our promise to open up new sales channels in your business by having classes on Etsy, Amazon, websites, etc
· Got you exclusives for trials, beta testing, special pricing and information before anyone else got to see/know/play with it!
· And my favorite – the incredible Success family that has grown on Rock Stars!!
In honor of this celebration of Success, I have been working on a special membership package so that everyone can have access to all of this and more (including the $343 tax deduction)! So, from now until the end of the month (Halloween night at midnight pst to be exact) you will have a chance to become an OSI Rock Star with some very special Success pricing.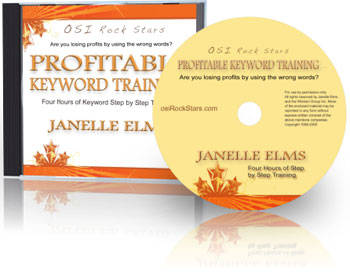 If you purchase 7 months of OSI Rock Star membership, we will give you 5 months for free!!
You save over $365!! But that isn't all…
If you join right now, you will get your CHOICE of any one of the CD's from the OSI Success Library sent to you for free (Values up to $179!!)
Yes, this includes the VERY popular Profitable Keyword Training CD!
I can only do this for the next four days and hope that my financial advisors don't catch on before then. You can register right now at http://osirockstars.com/wp-login.php?action=register
We hope you will join all of us Backstage at Rock Stars. Our amazing community is incredible, supportive, brilliant, success-minded and ready to help you make your dreams a reality!!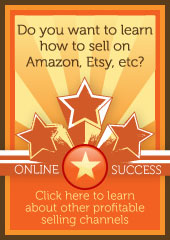 We have SO many amazing Rock Stars on the site. They were all like you at one point…reading a newsletter or talking to someone about their business when they first heard about OSI Rock Stars. The difference is that a year ago they decided to Choose Success and become an OSI Rock Star! Here are just a few of amazing stories that they have to tell:

Bryan and Nathan of Flightline Fabrications
"Flightline Fabrications has recognized a 400% growth in
sales and a 40% rise in site traffic."
Our Success Story:
Flightline Fabrications ignited the aviation collectors revolution in June 2006 with the introduction of 50 custom created aviation stickers and reinvented the aviation vinyl sticker collecting industry.
Upon attending eBay University instructed by Janelle Elms in 2007 and joining OSI RockStars in 2008, Flightline Fabrications has recognized a 400% growth in sales and a 40% rise in site traffic.
During the last year Flightline Fabrications has introduced the Living History Project, a community Blog, & recently a new division of Flightline Fabrications, Area5140.com.
Today, Flightline Fabrications continues to lead the industry in innovation with over 2000 original sticker products, patches, photos, wall plaques, apparel, lanyards, re-enacting signs, and custom collector street signs.
Are you a ROCKSTAR? You should be!
Bryan Heim & Nathan Waddell
Flightline Fabrications, LLC
Area5140.com , a Division of Flightline Fabrications, LLC
Flightline Fabrications Living History Project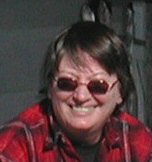 Dany Byrne
"…There is no place that has contributed more to the growth of Ghost Leg Media than OSI Rock Stars."
It's impossible to put a dollar value on the amount of knowledge, insight, and just plain fun I've gotten from OSI Rock Stars.
Whether it's finding new ways to sell on Amazon, discovering invaluable keyword tools, or being challenged to exercise all my talents to their fullest – there is no place that has contributed more to the growth of Ghost Leg Media than OSI Rock Stars. The internet is bursting with marketers, teachers, and experts. But there are precious few people who can truly inspire, motivate, and turn dreams into reality. Janelle Elms is one of those very rare individuals. If you want to see just how far you can go when you know nothing is impossible, then OSI Rock Stars is where you need to be.
Dany Byrne
Publisher, Ghost Leg Productions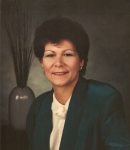 Mary Evans
"The step by step approach to learning started my sales increasing monthly. It seemed each step we completed to optimize traffic would increase my traffic and sales that much more! My sales rose in the first few months up to 50% increase. After last month's sales are compared, I am looking at almost 120% increase in sales!"
I am really excited to be able and share with you my successes this past year.
I kind of stumbled on the Online Success Institute by way of another educator. I was part of their membership site for a few months and not really enjoying it. Their style is not really for me. The make up of her followers wasn't my group as well…needless to say, I was looking for the answers I needed.

I found Online Success Institute, joined your newsletter and signed up for the beta test for this great new site that was soon to come. And boy did it! I don't think any of us had a clue as to what was to come, you included! LOL!! OSI Rock Stars is better than I think anyone could've anticipated. The learning, the community, everything about it is very unique.

At the time I started looking, I did not really have a direction. I just knew i had to get some good stuff and throw it out there to sell. I didn't know, what I didn't know. You came into my life talking SEO, spider food, etc. and it all made sense! You didn't just give us empty promises. You worked us hard with our homework, set expectations and follow through. I think that is what was so good about learning from you. Everyone understood they had to do the work or the method would not work. I don't think anyone thought they could just ride the coat tails of someone else to achieve success. It does take hard work, no get rich quick scheme here!

Since being with OSI Rock Stars and Janelle Elms as my mentor, I have learned about selling on eBay and other online venues. The Web 2.0 and SEO methods she teaches, shows us the need to treat our online selling as a business. Janelle has posted over 250 hours of online Success education for us to use and then reuse as needed.

The step by step approach to learning started my sales increasing monthly. It seemed each step we completed to optimize traffic would increase my traffic and sales that much more! My sales rose in the first few months up to 50% increase. After last month's sales are compared, I am looking at almost 120% increase in sales! I owe this and more to OSI Rock Stars and Janelle Elms.

During my time with OSI Rock Stars, I have been introduced to:

Keyword Training for Profitability

Web 2.0

SEO

Squidoo lens making

Terapeak

How to use Pulse, eBay Marketplace Research

Social Networking

Several listing and selling online tools

Many Top Ranked Marketing Gurus, who gave webcasts

A very wonderful, sharing and caring OSI Rock Star community
With all the eBay fee and site changes in 2008, OSI Rock Stars have been on top of the changes even before most others even knew there was a change. Janelle had developed a plan, and given her community the information needed to make changes to increase their DSR scores. All of this in just a few short days! This type reactionary plan by Janelle worked for us not once, but twice this year! It has helped us to stay focused and positive, keep our DSR scores up and increase our sales through exceptional customer service to our customers! We need a banner to read ' OSI Rock Stars Delight Our Buyers'!

I really cannot say enough about what you have helped me to accomplish in my life. I know a lot of the time, I might have said, 'I'm just to busy for that' I'll get it later'. But in your case, I could not let Janelle down. How can you disappoint someone who gives so much of themself?

Thank you, Janelle for all you do. I appreciate you.

Mary Evans
Drei Katzen Media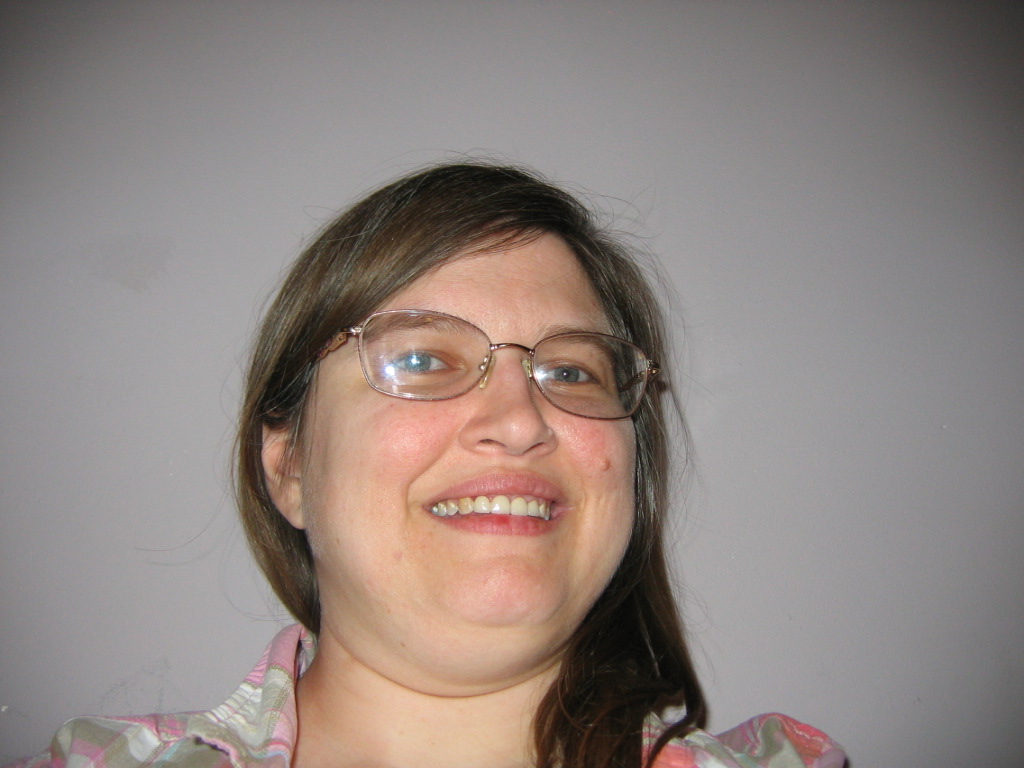 Katiyana aka Stephanie Daugherty
"Profits up over 180% compared to last year through September – setting a new record"
I joined OSI Rock Stars in October 2007, and the transformation in my business during that year has been nothing short of remarkable.
As an accountant, I am most interested in the metrics of my business, and my success is evident in the numbers.
* Profits up over 180% compared to last year through September – setting a new record
* eBay sales now make up only 37% of my overall sales where it used to represent 80% of my overall sales – a new record low thanks to my diversification efforts bearing fruit
* My eBay sales are down 51% compared to last year, which previously would have had a major negative impact on my business because I was so eBay-centric, but my business is having a record year despite that, because of my diversification efforts
* Overall Revenues are up 17% and Expenses are down an amazing 40%! I'm selling smarter, cutting costs, and generating new revenue streams with lower associated costs that have put more money in the bank than ever before in the 9 year history of my business!
My primary sales venues are:
eBay Store: http://stores.ebay.com/katiyanas-collectibles?refid=store
Websites: http://www.katiyana.com and http://www.katiyanascollectibles.com
Etsy Store: http://www.katiyana.etsy.com
These are just four of my collection of sales venues. As my main product lines are handmade doll clothes and teddy bear clothes which are made to order for my buyers, this gives me an infinite inventory. I try to get my product out in as many places as possible.
The education opportunities through OSI Rock Stars helped me open my eyes to new possibilities for my business, and allowed me to share my belief in Diversification with other members. This year, my business is recognizing revenues from a much more diversified pie, including Squidoo earnings and affiliate commissions. These two sources of revenue have no associated expenses except my time, so all revenues drop straight to my bottom line. I find creating Squidoo lenses to be so much fun, it doesn't feel like work when I'm doing it! My discussions with the great Rock Star members have helped me to brainstorm new product ideas and new business ventures to try.
For example, I brought my experience with Squidoo to the OSI Rock Stars group, and received requests from others to make lenses for them because they thought I did such a good job. This led to the creation of a Squidoo Lens Building Service (http://www.squidoo.com/ebay-marketing-on-squidoo) which is marketed towards eBay sellers, but I can use my lens building skills to drive traffic to other venues or websites as well. This new venture has been very successful; with many happy users with well-built Squidoo lenses drawing traffic to their eBay stores and helping them make more money.

I'm so proud that OSI Rock Stars now has its second Giant Squid, and I know we'll have more down the line, and I can't wait to see what surprises lie in store for me during the rest of the year, and into 2009.

Thanks to Janelle and all of my fellow Rock Stars for everything they've done for me this past year – I love you all so much.
Stephanie Daugherty
Katiyana's Collectibles
YouTube News
A couple great announcements out of the leading online video website:
You can now set your embedded videos to start at a certain spot – no more telling your blog readers 'at 4:20 is when it gets good'. http://code.google.com/apis/youtube/player_parameters.html#start
Also, you now can have two new features on your videos – Theater View and Lights Out Mode. (not available on all videos yet). Theater view is pretty cool and dims the lights on the screen, opens up theater curtains and the centers your video. Lights out is the same as a regular video, but with the background dimmed out for better viewing. You can see both of these function in place here: http://www.youtube.com/watch?v=UF8uR6Z6KLc (click the buttons at the top).
Also, as some of you recently heard, YouTube is now testing out e-commerce links on their site. This is only for their 'partners' like Amazon and iTunes at this time. However, when we hear the first stirrings of opening it up to 'you and me', we will not only let you know about it, but teach you the best way to optimize your selling business on the site.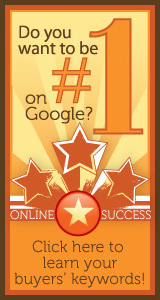 HOT – new book off the 'press' – "Blogging With Wordpress – The New Blogger's Toolkit"
From our very own blogging and Wordpress expert Dany Byrne (check out the BONUS below too!)…
Wow! When Dany told me she was writing an ebook about WordPress, I was excited. After the last OSI RockStars Extreme Blogging class, I knew Dany would have tons of great tips for both new and experienced bloggers. But now that I have had a chance to actually read Blogging With WordPress, I am blown away by the wealth of information.
Anyone who has listened to the OSI RockStars blogging series (and if you haven't – do it!) knows that blogging can be as simple or as rich an experience as you make it. The amazing thing is, you don't need to be a technical genius to figure out how to make your blog fabulous. Dany will help you weed out all the useless techno-babble from the really important things that SELLERS need to know. And she'll show you how to make it work for your blog.
Blogging is the most important new marketing tool you can use to grow your business. If you want to have a community, if you want a tribe of talkers who spread your praises, if you just want to send buyers to your eBay store – a blog is the tool that will do it.
Do you want your blog to rank well on Google? Do you want readers to come back to your blog every time you post? Do you want to establish yourself as THE expert in your niche?
Blogging With WordPress will show you how to do all of that.
Even technical stuff, like installing WordPress, is explained in non-technical English. With pictures and screencaps to illustrate any confusing steps.
Getting started with WordPress can be overwhelming for new bloggers. First you have to figure out what the difference is between WordPress software and WordPress's blog service. Then you need to know what a theme is and how to pick a good one. Then you start to worry about widgets and whatsits and whosthatses. It's easy to get lost. DON'T!
Just get this ebook and you will:
* Know what sort of blog you need
* Identify your ideal reader
* Learn how to write fabulous content
* Learn which plugins can automate all the technical stuff like SEO optimization and upgrades and RSS feeds
There's even a section about Adwords and affiliate income.
Really, I can't believe how fabulous this ebook is. Go! Go now! Buy Blogging With WordPress.
From our very own blogging and Wordpress expert Dany Byrne (check out the BONUS below too!)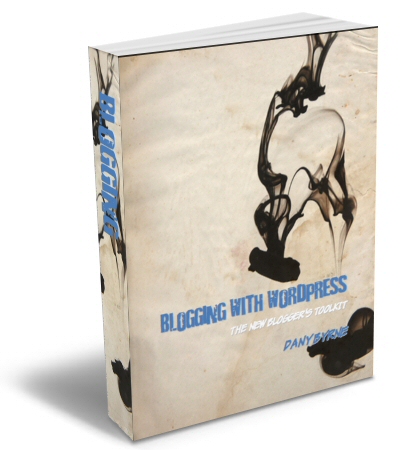 BLOGGING ISN'T A FAD – IT'S FOR REAL
EVEN IF YOU DON'T HAVE A BLOG TODAY, YOU'LL HAVE ONE TOMORROW
Get the eBook That Will Have You Blogging in Minutes – Order Now and Stay Ahead of Your Competition!
It Is Easy and Free To Start A Blog.
Whether you are a new or experienced blogger, you will find something to improve your blog in this new book.
• Learn the difference between WordPress.com and WordPress.org
• Find out how to optimize your blog for top search engine rankings (SEO)
• Learn how to earn income from AdSense, Commission Junction, and affiliate sales
• Discover which Plug-Ins are 'Must Haves'
• Learn how to schedule "future posts" so you will never be overwhelmed by the demand for constant updates
BLOGGING WITH WORD PRESS will teach you:
• What are the most important parts of your posts
• How to write better titles
• How to avoid Google "Stop Words"
• How to use Feedburner to gain new email subscribers
You'll also learn:
• Why it is so important to comment on other blogs
• What a Swipe File is and why successful writers all have one
• How to tell a Feature from a Benefit – and why it matters
• Where to use keywords for maximum effect
• How to create a Google XML Sitemap without writing a line of code
• Lots, lots more!
BONUS: How would you like access to the Wordpress genius herself? Dany is including a BONUS Wordpress class for all who purchase this book! You can ask her anything!! Plus, she will be showing you a few tricks of her own during this exclusive class. This training will be in November, so get your book now and have your questions ready to go!

New Classes for this week…
Hey…get registered ASAP for this week's classes. All OSI Live classes are fr-ee to attend and instructions are included during the registration process for both the podcasts and the webinars. Included below are also OSI Rock Star exclusive classes. If you are not yet an OSI Rock Star member, we would love to have you attend these Success classes. Simply register at www.osiRockStars.com today!
Remember, you can either ask a question for our special guest or simply put "I Choose Success" in the question box.
10/29/08, Wednesday at Noon pst/3pm est – Around the world on eBay with eBetsy – eBay Education Specialist, eBay history guru and a huge part of the eBay community…come meet eBetsy this Wednesday and learn how she went from a PowerBuyer to a PowerSeller! Ask your question at www.Ask-The-Entrepreneurs.com
10/30/08, Thursday at Noon pst/3pm est – Ask Janelle – LIVE – for 2 hours – answering all of YOUR questions. (OSI Rock Star exclusive training)
Want me to take a look at your eBay Store?
Have a new business idea that you need advice on?
Questions about sourcing, research, marketing?
I'll be answering these Live during the show. First come, first served!!
Learn more at OSI Rock Stars – http://osirockstars.com/topic.php?id=790&replies=1
11/4/08, Tuesday at Noon pst/3pm est – LIVE – for 2 hours – DYWMMON (OSI Rock Star exclusive training) Join us as we check out eBay listings, websites, and blogs through the eyes of the buyers. Find out why they may be leaving your site and not spending their money!
Include questions during registration – first 3 businesses who sign-up will be chosen to be featured on the show.
Learn more at OSI Rock Stars – http://osirockstars.com/topic.php?id=790&replies=1
11/5/08, Wednesday at Noon pst/3pm est – Getting found locally on Google – (OSI Rock Star exclusive training) Your local customers have money too! Find out the top steps to take to make sure your business is found locally on Google – EVEN if you only have an online business. (this will be an awesome class for eBay Education Specialist and Trading Assistants too!) Learn more at OSI Rock Stars – http://osirockstars.com/topic.php?id=790&replies=1
11/6/08, Thursday at Noon pst/3pm est – Meet the Rock Star – Our very own comic book genius, Marc Bowker of Alter Ego Comics will be joining us to share how he left the 'corporate world' and become a passionate entrepreneur. Save your seat at http://www.hellorockstar.com/
11/7/08 – Friday at Noon pst/3pm est – eBay Stores Success Video/1% LIVE Coaching – Your registration code for LIVE Success Coaching will be sent to you as soon as you join the eBay Stores Success group – www.OnePercentCoach.com

Tagged with: