$5.8 billion of this will be sold in the next 2 weeks (15 Oct 08)
In this newsletter:
Our One Year Anniversary –

special OSI Rock Star membership pricing for 2 weeks

Top Ten Halloween Costumes –

you won't believe how much money people spend on these things!!

Matty the More Moola Cow –

more ways to save money

$1 book makes ?? –

winners announced

Do Good and learn also

Seattle

updates

Also in Seattle – need local Trading Assistants for marketing promotion
"Give a great big THANKS to Janelle for creating Rock Stars in addition to the 1% Club! I have to say that of all the sites I have membership; Rock Stars is my number 1 favorite! It has so much to offer and so many great members that I honestly believe I can cancel some of my other memberships without worry that I will be missing out on something! So not only does Rock Stars give me great information and support, it also is going to save me money! lol Thanks again Janelle and all of my fellow Rock Stars!"
Blessings, Rhonda – Lindsey Lu's etc
Hi,
Just finished 'watching' the debates…instead of watching via TV I was watching on Twitter with the hashtag of "#debate08 (kudos to you who can watch more than one hashtag at a time – those things were whizzing by). I was also checking the blogs about what was being said. At this late date I am more fascinated with how the public is reacting, than with the spin of the 2 candidates. (Plus I couldn't believe how many people from other countries were participating in the conversation – wow! We do have a huge affect on the global economy…but how many Americans would do that for elections outside of the US?) The public and their choice of reality is what will affect our economy right now, especially going into the holidays. People are amazing…their reactions, individualism, herd mentality, intelligence or lack thereof…quite an interesting Petri dish evening for me – lol.
Speaking of economy…eBay released their Q3 statement today. There were, I thought, some interesting things said on the live call. I will fill you on those in the next newsletter. But the NY Times has one of the best early wrap-ups from the Q3 call today with eBay – http://www.nytimes.com/2008/10/16/technology/internet/16ebay.html?ref=technology
Some exciting news in this newsletter including:
Want your hands on $5.8 billion that will be spent in the next 2 weeks for this niche?

Well keep reading…

And Matty the More Moola Cow is back –

with even MORE ways you can save your Moola

And…It's our One Year Anniversary for OSI Rock Stars –

although I have been doing online business for a decade now, our incredible, success minded community was just created this time last year.

What they have accomplished in 12 months has been amazing, inspiring, and brilliant.

I am so proud of them!!
Before we hit all the yummy things in the newsletter I wanted to share something with you that is very personal to me. I have such a blessed life and am incredibly honored to have been given the gifts I have by God to use during my lifetime. I wake up to incredible emails filled with thanks and gratitude for helping people achieve the path they have dreamed of (although they still had to do the hard work part – lol). I never want to take that for granted. I work as hard as I do out of my passion for those who Choose Success and would do (and have done) almost anything for them. Their Success stories in these emails, and notes, and posts on the Rock Stars 'I Rock' discussion board are what motivate me every day to do even more.
Recently I returned from a rather long weekend to two boxes on my front porch. Upon opening the first one I discovered a very beautiful handmade card and inside of it was written this touching message:
Dearest Janelle,
Los Angeles, 2006 eBay University.
Most of the presentations were informative, interesting, instructive.
We were provided with enriching education.
We would attend, listen,
We'd feel the better for it and move on.
But, life flashes joy and enlightenment
when we least expect it,
in rare, previous, shining moments.
Suddenly, your world is illuminated anew.
These moments spark us,
Move us,
Change us.
There she was that morn,
A jubilant red-headed sprite sporting about the stage,
Holding the crowd rapt.
Who is she?
She kids and cajoles,
Laughs and plays,
Directs and teaches.
She motivates and inspires.
As she finishes in her flurry,
Hurrying you on to your next destination,
She uses every final second to lay the last bricks
In the foundation of your confidence.
She asserts her inner sureness, her clarity borne of the true joy
Success with integrity brings to a life well lived.
She know you can do it.
You can do it.
You do it!
Thanks Janelle – All our love, Brooke & Valli
I still am very emotional reading it. I have had such wonderful opportunities to travel all over this country and meet the most incredible people. And now I am working with the inspiring Rock Stars who are Choosing Success and doing amazing things with their businesses. Thank you so much Brooke, Valli and all of you who take the time to let me know how your businesses are doing and how you are turning your dreams into reality – you SO Rock!
Brooke and Valli had also sent me two sets of gorgeous Riedel wine glass from their eBay Store Welcome To My Morning. (fabulously packed too I might add – no wonder their customers love them!)
So if you are looking for additional glassware this holiday season, or a special gift for an amazing someone, I highly recommend you check them out. They have: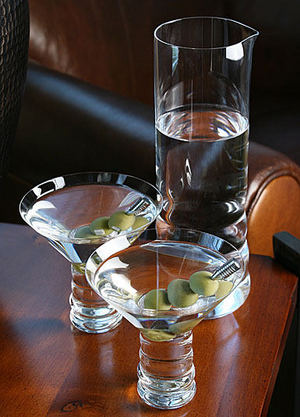 Martini sets (auction starts at a penny! This will be a perfect gift for my friend Brian)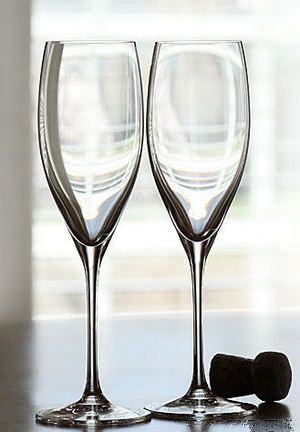 Champagne glasses (can you believe it's going to be 2009 in 77 days!!?)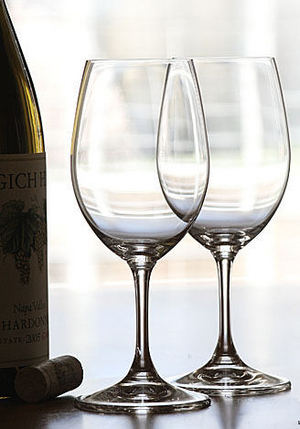 Wine glasses (only 42 days until you carve the Thanksgiving turkey)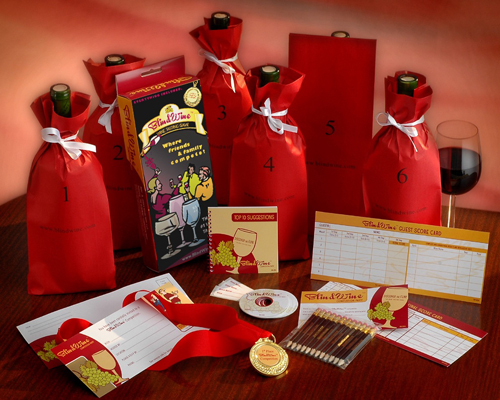 I can't wait to try out their Wine Tasting Party pack in two weeks at my friend's birthday party! That will be a lot of fun.
Blessings to you for a profitable week,
Janelle
Share the Success with friends – forward this newsletter onto them or let them know they can get their own copy at www.TheBusinessSuccessKit.com
Remember, you can read previous Success newsletters in the OSI Rock Star newsletter archives at http://osirockstars.com/?cat=5
For spur of the moment info, ideas, reminders or anything else I feel like Twittering about, follow us at http://twitter.com/osirockstars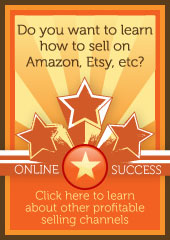 Our One Year Anniversary – special savings on OSI Rock Star memberships for 2 weeks only!!
Pretty incredible month in my world – our first year anniversary of the creation of OSI Rock Stars! Everything I wanted for this first year has happened and SO much more thanks to all of our Rock Stars. Together we have created a positive educational site where people who Choose Success can come together to support, encourage, learn, grow, and make their dreams a reality. Thank you for providing this blessing to me.
In the first year of OSI Rock Stars we have created an incredible place of Success that includes:
· over 250 hours of Success education
· more than 7 dozen special guests
· exclusive Rock Star classes including Profitable keywords, the Blogging series, Ask Janelle, DYWMMON (Do You Want My Money or Not?), and more
· 36 forums with over 700 topics AND over 6200 posts in those topics! What an incredible community!
· extensive marketing and exposure for your businesses including additional traffic, higher search engine rankings, tv/radio/magazine exposure
· business profits have increased by an average of 124% – but with many of you blowing that figure out of the water
· introduced you to many new tools and marketing opportunities including Yodio, Deal4It, Twitter, Knol,
· Kept you on top of all of the numerous eBay changes that occurred in the last year
· kept our promise to open up new sales channels in your business by having classes on Etsy, Amazon, websites, etc
· Got you exclusives for trials, beta testing, special pricing and information before anyone else got to see/know/play with it!
· And my favorite – the incredible Success family that has grown on Rock Stars!!
In honor of this celebration of Success, I have been working on a special membership package so that everyone can have access to all of this and more! So, from now until the end of the month (Halloween night at midnight pst to be exact) you will have a chance to become an OSI Rock Star with some very special Success pricing.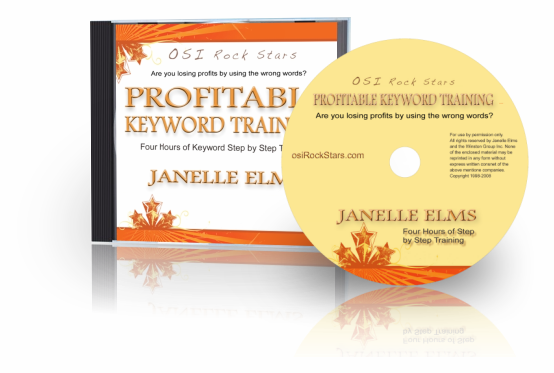 If you purchase 7 months of OSI Rock Star membership, we will give you 5 months for free!!
You save over $365!! But that isn't all…
If you join right now, you will get your CHOICE of any one of the CD's from the OSI Success Library sent to you for free (Values up to $179!!)
Yes, this includes the VERY popular Profitable Keyword Training CD!
I can only do this for the next two weeks and hope that my financial advisors don't catch on before then. You can register right now at http://osirockstars.com/wp-login.php?action=register
We hope you will join all of us Backstage at Rock Stars. Our amazing community is incredible, supportive, brilliant, success-minded and ready to help you make your dreams a reality!!
Top Ten Halloween Costumes
Did you know that Americans will spend over $5.8 BILLION dollars on Halloween this year?** Over $2 Billion of that will be in Halloween Costumes alone!! eGads. Well, this is good for two reasons…pumping money into the economy (this figure is up from $5.07 Billion last year) and YOU are getting a jumpstart on what is HOT for costumes this year. Get these listed people!!
BTW, the rest of the break-down is:
$1.77 Billion on candy (oooh, this will help the toothbrush & toothpaste makers, and the dentists)

$2.58 Billion on decorations (this is a lot of businesses – hey, including my Day of the Dead people…what about adding the word Halloween to your titles right now?

A lot of your products work fabulous for decorations.)
$320 million in greeting cards – ok, have to say this one surprised me a bit…$320 million?

On cards?

Really?

Ok, it's not for us sellers to ask why, but to simply provide…This will be fabulous info for all of you Etsy sellers!
1. Batman
2. Indiana Jones – not sure how this made the Top Ten – that last movie was awful
3. Iron Man
4. Political & President Masks (do you see how much the Sarah Palin ones are going for???!!! Doesn't matter who you are voting for or not if they make you money.)
5. Joker
6. Star Wars
7. Harry Potter
10. Tinker Bell
** According to the National Retail Federation's Halloween Consumer Intentions and Actions Survey, conducted by BIGresearch. They went on to say…
Survey results this year are reminiscent of 2002 Halloween data, when the economy and the geopolitical climate was similarly uncertain, according the NRF. Then, the holiday was seen as a way for consumers to escape from the uncertainties of daily life and to seek relief during an otherwise tense period.
"After months of bleak economic news, consumers are looking for a reason to let loose," said Phil Rist, VP of strategy for BIGresearch. "And with Halloween falling on a Friday this year, consumers may plan to celebrate all weekend long."
Matty the More Moola Cow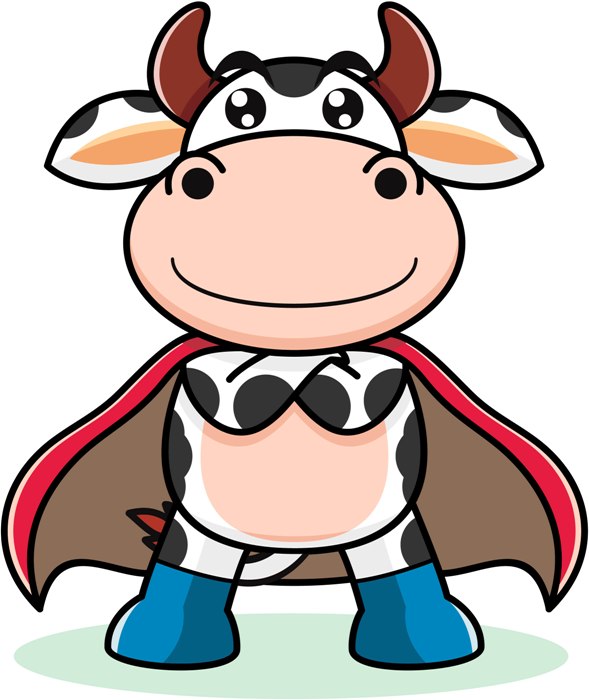 A big HELLO to all my fans out there – I LOVE getting your mail with tips and tricks on saving More Moola and we know you'll have more to add to this week's column!. Plus keep sending in your More Moola stories (to matty@osirockstars.com) – they are very inspiring. Looks like my friend Marlene of the Savvy Seller has beat me to the 'free' part! Nice job and you wheelin and dealin' Marlene.
Borrow, Spoil, Give Back…oops, sorry that is Janelle's quote when someone asks her about having children…I mean Barter, Trade and Exchange.
With our current belt-tightening economy, many people seek out new acquisition opportunities. Here are some of my favorites:
Craigslist – just click on your location and then find the following Moola saving categories: 'barter' or 'free' in the 'for sale' section. In the Seattle area we currently have for free:
Packing tape – 20 rolls (dang, we could use that)
TV stand
Grill
Student desk
Filing cabinet
Sleeper sofa
And a bridge (don't ask)
And much more
For Barter we have:
iPod Nano
Chevy Transmission
Need dental work
Trade electrician work
Massage
Website design
And more
Craigslist also has a 'housing swap' section – perfect for a vacation.
'rideshare' to save gas
'rooms/shared' for roommates to save rent
And don't forget the 'frugal' discussion group
FreeCycle – from their site: The Freecycle Network™ is made up of 4,614 groups with 5,941,000 members across the globe. It's a grassroots and entirely nonprofit movement of people who are giving (& getting) stuff for free in their own towns. It's all about reuse and keeping good stuff out of landfills.
The Barter Network- one of the largest barter groups online. They have a great Help/FAQ section to assist you in maneuvering into the bartering world.
Here is a another site that discusses the intricacies of bartering – http://www.u-exchange.com/barter101
Computer and Hardware donation & recycle – Used Computers provides a list of local places where you can donate your used computers. Plus Microsoft has a great resource site of how to keep your OS intact and clean out your personal data first before donating.
Paperback Swap – for nothing more than the cost of postage – trade books with someone else after you are done
Would love to hear about some of YOUR favorite Moola saving sites – send them to Matty@osirockstars.com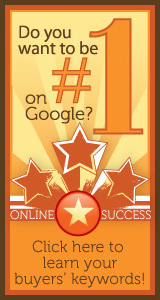 $1 book
Congrats to Michelle of Niemangifts and Brenda of BieleinDesign who have won their choice of a CD from the OSI Success Library for picking the closest marketing/selling plan for my $1 book find.
Michelle won with her almost dead-on approach to what I am doing. Especially the part about using Giving Works to give a portion back to a charity. Brilliant job Michelle. Here is her response when she found out she had won:
Hi Janelle,
"That's great! It was a fun exercise! I even hit a local book sale this past weekend. I didn't come across a huge homerun like you did, but I did find some great deals! I'm going back on the $1/bag day to see if I can score even more bargains! Thank you so much for sharing your find with us. I will be going to book sales from now on!
As for the cd, I choose the Profitable Keyword cd. It was a great session and I will be referring to it multiple times.
Rockin' my way to success!"
Michelle
Brenda won because of her thoroughness of researching and then walking me through all of the opportunities I would have of selling it. She even included extensive marketing ideas. Absolutely fabulous!
The ideas sent in were numerous and quite good. Here is what I decided to do:
In researching the book set, there are very few out there – none are 'new' like mine…and no data within the last 90 days of any sales. This isn't good or bad…just something I have to be aware of when I list the set.
Amazon – put it up for $799 – I have the only 'NEW' copy on the internet. We'll see if people are willing to pay for that version. I also included in the description information that part of the proceeds would be going to the Pediatric Brain Tumor Foundation
Half – same as above
I am going to run those two for about a week or so to see if we have any bites. Then I will list it on eBay like this:
1st listing – put it up in a 30-day fixed priced listing for $799 and the 'best offer' activated. This does a few things for me…I get a 5 cent listing price, free sub-title, and an opportunity with 'best offer' to see just how much interest there is in this book set.
If sold, fabulous…and the Pediatric Brain Tumor Foundation will definitely benefit from this great library sale find. If it doesn't sell…
2nd listing – if we get enough information from the 'best offers' that came in (assuming we didn't take any of the offers), then we will re-evaluate the auction and put it back up with a clearer listing idea of what the market expects.
OR
If we get no nibbles at all on the 1st listing, we will put it up in the eBay Store until the right buyer comes along.
Thanks again for all of your entries…this was fun!
Do Good and learn also (I SO want to go to this – tons of great info!)
Andy Sernovitz and his busy cohorts over at GasPedal have come up with an amazing plan to raise money for some great charities (including MS, Heifer International, and more). YOU get to attend an incredible day in San Jose of hearing from the top experts in the blogging world AND the money raised goes to help a variety of charities. (I would hurry quick – less than 12 hours remain…currently the bid is only at $100 for a $200 ticket!)
You can find more details at:
http://www.gaspedal.com/blogwell/charity
Charity
We're trying to raise a TON of money for some deserving charities, so we put a few BlogWell tickets up for auction on eBay.
100% of the proceeds — EVERY PENNY — goes to charity.
Here are the charities:
| | | | |
| --- | --- | --- | --- |
| Starts | Charity | Bidding | Ends |
| 10/9 | AmeriCares | | 10/16 |
| 10/13 | Dana-Farber Cancer Institute and the Jimmy Fund | | 10/20 |
| 10/17 | MusiCares | Auction Coming Soon | 10/24 |
Rules
The rules are very simple:
Bid

Bid high

Bid often
Looking for a Cheap Ticket? Don't Bother
If you're looking for a cheap ticket, don't bother with the auctions. It's quicker (and cheaper) to just buy one at our standard $200 admission fee.
But if you're looking to attend BlogWell, do something great, and feel good about yourself in the process, then start bidding!
Frequently Asked Question
Q: Why are you doing this? Don't you lose money?
A: We're doing this because it's fun and because it's the right thing to do. Help us spread the word and tell a friend.
Seattle Updates
Received a couple local requests in my inbox this past week:
Janelle,
Do you know any eBayers who might want a retail storefront for the holidays or beyond?
We are subleasing half of our University District storefront, right next door to the U-Bookstore and one block from campus.
The rent is $3,000/month for about 1,000 sf.
They can contact me at
Thanks,
Melanie
Janelle,
Awhile ago I requested you to post a PT job for us (which you do graciously did). We find ourselves in the need of hiring a Part Time person and I thought I would check with you again….. I figure you have some Seattle area clients, and eBay experience is helpful….
Thanks again, Ron
Downtown Burien Specialty Retail store is looking for Part Time Help. Must be speak fluent Spanish and English.
eBay experience and Jewelry Sales experience is a plus. Please email auctions@pahrumpauction.com or call Ron at 775-751-5151.

Also in Seattle – need local Trading Assistants for marketing promotion
I have a very targeted & fabulous marketing opportunity for a local Trading Assistant. This could potentially lead to numerous jobs in the Seattle area. If you are interested in the details, email us at info@janelleelms.com with the following info:
Name

Link to your Trading Assistant page

And where you are located