New charity auctions up (07 Oct 08)
In this newsletter:
Quick Success Links

Holiday

Shipping Update

For our UK internet sellers

Class available

– "Getting Your Olympic Gold"

Do Good and learn also – part 1 –

current bid is $20 for a $500+ auction

Do Good and learn also – part 2 –

current bid is $100 for a $200 auction and only

12 hours left!

eBay Updates

– Mandatory return/shipping time policy, maximum shipping limits, and other news

New Classes coming up –

Collecting Comic Books, Ask Janelle, 1% Training
Crystallize your goals. Make a plan for achieving them and set yourself a deadline. Then, with supreme confidence, determination and disregard for obstacles and other people's criticisms, carry out your plan.
- Paul Meyer
Hi guys,
Hope your weekend was delicious! I was hanging out with Sci-fi genius and premier artist Michael Whalen, urban underground artist Glenn Barr, my favorites Gris & Liz, and a few other of my top artist friends (you can read about the exclusive Baby Tattooville event I attended on Gris's blog on his website). Interestingly enough, it wasn't fun. The event yes, I have no doubt was a lot of fun…but, even with me being a huge art collector and big fan of many of the 'names' who were there, I was simply distracted. I was too busy thinking about something that dawned on me while I was down at the beautiful Mission Inn in Riverside, CA this past weekend…something which I am currently processing and will be writing about soon. (here is a hint about my distraction – http://www.nasonart.com/personal/lifelessons/fountainhead.html – not Ayn Rand, not the book, but the beginnings of a thought process for entrepreneurs.)
Also, I have been busy with some new upcoming Success classes for you. Looking at having Adobe come on and talk about publishing your own books (fiction or non) using their products. Was talking to one of their execs at the function this weekend…and he loves educating people on tools to help make them more successful. He also recommended a class on one of their tools that will help the eBay Education Specialist 'meet' with their individual consulting clients. Very excited.
Plus, I have been maneuvering my contacts at Amazon. We have finished our initial meetings and they will be coming on the show – soon – starting with a class on their new feature Web Stores. We will know the dates after the info gets out of legal.
And, our incredible and amazing friend Michael Kaiser will be here in October as well. I travelled for years with Michael on the eBay U tour. Until recently he was director at the National Center for Victims of Crime. However, Michael just received a well-deserved new position upgrade as Executive Director at the National Cyber Security Alliance. WooHoo and congrats. Always good to have a bigwig friend back in DC. Since October is National Cyber Security Awareness month, we definitely will have Michael on to share details on keeping safe online. (poor Michael hasn't been at his new job more than a couple weeks and I'm already hitting him up for info for OSI – lol!) He, of course, said he would be delighted to come on.
Still sorting through the $1 book entries…will announce the winner(s) this week! That was a fun exercise.
With success blessings,
Janelle
Share the Success with friends – forward this newsletter onto them or let them know they can get their own copy at www.TheBusinessSuccessKit.com
Remember, you can read previous Success newsletters in the OSI Rock Star newsletter archives at http://osirockstars.com/?cat=5
For spur of the moment info, ideas, reminders or anything else I feel like Twittering about, follow us at http://twitter.com/osirockstars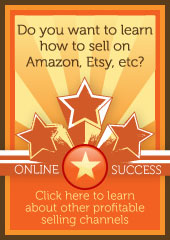 Quick Success Links: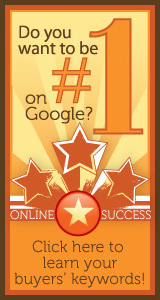 Holiday Shipping Update
Just got this update email from Rafael of ShipRush:
The holiday rush is coming!
Some quick ShipRush news!
1) v6.1 is coming out any day now. See what makes ShipRush the best!
2) Using the Postal Service? Be sure to try ShipRush. It is the best value for productivity!
3) We have a new comparison matrix. This matrix can be found at http://www.zfirm.com/products/assets/pdf/ShipRush-Comparison-Matrix_v3.pdf
We are here to help seller productivity. ShipRush is now available for merchants selling on:
- eBay
- PayPal
- Yahoo Stores
- Amazon
It is also available to plug into ZenCart and OsCommerce.
Sincerely,
Rafael Zimberoff
ShipRush Product Manager

For our UK internet sellers
Was chatting with our world traveler and favorite Canadian researcher, Denise of Terapeak. She is off to a fabulous conference in London that I would love to go to. Check out the details. If you go, definitely twitter us the details!
From Denise: Here's the info on that conference in London- good group of speakers, etc. I would never had heard of it had Chris from Tamebay not sent it my way. http://www.sb20.co.uk/ Just the one day (Saturday) which is nice.
If any of your UK folks are heading to it, tell them to find me and say hello!
Class available – "Getting Your Olympic Gold"
New class is ready for instant download and viewing: "Getting Your Olympic Gold"
www.osiSuccessLibrary.com/download
"Janelle….
Thanks SO much for this amazing class! WHO, (but the fabulous Janelle), would be thinking so far ahead! AND…. finding ways to help US make money on an event that is two years away. We were intrigued by the "title" of the class and not sure what to expect. REALLY opened our eyes to LOTS of opportunities for us way down here in South Florida! We have secured some of the suggested sites for "future" publication of blogs and lenses AND have begun thinking about the upcoming SuperBowl that is only an hour away from us and how we can incorporate that into a similar business plan. The wheels are turning thanks to Janelle and this webinar. Don't miss this podcast! Will get your brain fluids flowing too!
The downside of being inspired from one of the Rockstar podcasts is fixation on the subject and inability to sleep because the wheels are turning so quickly!"
Jim and Barbara of Grandpas Trading Company
Do Good and learn also – part 1
Our incredible Rock Star, Greta of Insatiable Geisha has created another fundraising auction for our wonderful Rock Star who has gravely injured at eBay Live. BUT, she has upped the anty…besides all of the incredible prizes in this auction including eBay Live collectible goodies, she also has:
A Rock Star shirt

A CD from MsLeo's Domane eBay store (your choice)

AND, membership to the eBay Stores 1% Club
Yep, if you were kicking yourself before about purchasing a membership to the eBay Stores Live training currently going on, now is the time to jump in. Learn how to optimize your eBay Store AND help us raise money for Janieruth. The current bid is only $20 for this $500+ package.
Here is the auction – Go Bid Now!:
Charity eBay Store LIVE Success Coaching Pins Rock Star
SUPPORT Alabama Head Injury Foundation JOIN the 1% club
And thanks!
Do Good and learn also – part 2
Andy Sernovitz and his busy cohorts over at GasPedal have come up with an amazing plan to raise money for some great charities (including MS, Heifer International, and more). YOU get to attend an incredible day in San Jose of hearing from the top experts in the blogging world AND the money raised goes to help a variety of charities. (I would hurry quick – less than 12 hours remain…currently the bid is only at $100 for a $200 ticket!)
You can find more details at:
http://www.gaspedal.com/blogwell/charity
Charity
We're trying to raise a TON of money for some deserving charities, so we put a few BlogWell tickets up for auction on eBay.
100% of the proceeds — EVERY PENNY — goes to charity.
Here are the charities:
| | | | |
| --- | --- | --- | --- |
| Starts | Charity | Bidding | Ends |
| 10/1 | National Multiple Sclerosis Society | | 10/8 |
| 10/5 | Heifer international | Auction Coming Soon | 10/12 |
| 10/9 | AmeriCares | Auction Coming Soon | 10/16 |
| 10/13 | Dana-Farber Cancer Institute and the Jimmy Fund | Auction Coming Soon | 10/20 |
| 10/17 | MusiCares | Auction Coming Soon | 10/24 |
Rules
The rules are very simple:
Bid

Bid high

Bid often
Looking for a Cheap Ticket? Don't Bother
If you're looking for a cheap ticket, don't bother with the auctions. It's quicker (and cheaper) to just buy one at our standard $200 admission fee.
But if you're looking to attend BlogWell, do something great, and feel good about yourself in the process, then start bidding!
Frequently Asked Question
Q: Why are you doing this? Don't you lose money?
A: We're doing this because it's fun and because it's the right thing to do. Help us spread the word and tell a friend.

This week's classes
New Classes for this week…
Hey…get registered ASAP for this week's classes. All OSI Live classes are fr-ee to attend and instructions are included during the registration process for both the podcasts and the webinars. Remember, you can either ask a question for our special guest or simply put "I Choose Success" in the question box.
10/8/08, Wednesday at 4pm pst/7pm est – Comic Book collecting with Jason Miner.
Join PayPal superhero Jason Miner as he discusses his passion for comic books.
Please note the late start time.
Save your spot at www.Ask-The-Entrepreneurs.com
10/9/08, Thursday at Noon pst/3pm est – Ask Janelle your Success questions – October – 2 hour LIVE coaching (OSI Rock Star Exclusive)
LIVE – for 2 hours – answering all of YOUR questions.
Want me to take a look at your eBay Store?
Have a new business idea that you need advice on?
Questions about sourcing, research, marketing?
I'll be answering these Live during the show. First come, first served!!
To ask your question check your OSI Rock Star newsletter for info
10/10/08, Friday at Noon pst/3pm est – eBay Stores Success Video/1% LIVE Coaching
Your registration code for LIVE Success Coaching will be sent to you as soon as you join the eBay Stores Success group – www.OnePercentCoach.com
10/17/08 and 10/24/08, Friday at Noon pst/3pm est – eBay Stores Success Video/1% LIVE Coaching
With huge blessings to your Success,
j






Tagged with: