eBay Stores Rumors – answers to your questions (11 Sep 08)
In today's newsletter:
Answers to your eBay Stores questions – Yes, Janelle has finally lost it –

monthly payments for the eBay Stores Success Video!!

Latest classes added to Digital Downloads – get instant access to these powerful classes –

Profitable Subtitles, Etsy, Twitter, Fee Changes and more

New Column – More Moola with Matty

– "we can't get you the milk for free, but we can come close"

Classes for this week –

Holiday training for eBay, Amazon, & doing research
WOW…I am so excited at all the interest in the eBay Stores Success Video – especially the BONUS Live coaching that we will be starting in almost week! Many of you purchased this powerful video series before I even told you what the BONUS was – how's that for complete faith in the incredible information we produce! Then, many of you wrote after you heard what the BONUS was, to say you were blown away at the idea that you would get LIVE coaching with me for 10 hours AND the 4+ hour video AND the 6 hour newsletter training for the one price. (Just wait till you see who my 'surprise guests' are…you are going to be amazed!)
Well…I have decided to make this offer even better – so listen up if you are dragging your feet on this for whatever reason…I have decided to offer easy monthly payments so that EVERYONE can get in on this profitable eBay Stores training in time for the holidays. You'll have to read the details below…but YES, I have completely lost my mind – lol.
I just received this great email in my inbox from Melanie of the eBay Store Wonderful Alpaca Products – what a fabulous testimonial to the power of the members on Rock Stars:
"I find answers here to questions I don't even know I had about online marketing."
The discussion boards over at Rock Stars have been SO busy lately with sharing of ideas on the upcoming fixed priced fee changes, marketing and our latest series, Do You Want My Money or Not? Here are just a few of the latest topics:
My favorite definitely has to be the inspirational 'when you feel like quitting…' discussion topic – very powerful information. What an amazing community we have where people are Choosing Success and positively supporting each other. When I ask people what their favorite part of Rock Stars is besides the 200+ hours of educational content, they almost always say the community and the discussion boards. I am SO very proud of them for working so hard to make their dreams of financially successful entrepreneurship a reality! I need to do another 'bragging' newsletter soon because they are doing some incredible things in their businesses – increases in sales, 20% discounts from eBay (soon to be 40%!), new marketing techniques, additional selling channels and more. You guys ROCK!
blessings,
Janelle
Share the Success with friends – forward this newsletter onto them or let them know they can get their own copy at www.TheBusinessSuccessKit.com
Remember, you can read previous Success newsletters in the OSI Rock Star newsletter archives at http://osirockstars.com/?cat=5
For spur of the moment info, ideas, reminders or anything else I feel like Twittering about, follow us at http://twitter.com/osirockstars
And of course if you are part of the Triiibe – you can find me at http://www.triiibes.com/friends/JanelleElms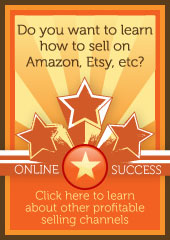 Answers to your eBay Store Questions – Janelle has finally lost it – LIVE 5-week One Percent Coaching series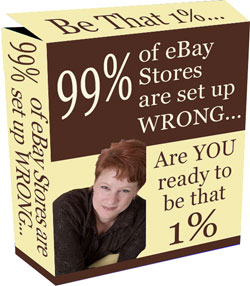 As promised above, I have opened up an easy monthly payment option for you to own the eBay Stores Success Video AND the 6 hours of Profitable Newsletter training AND get an exclusive spot at our LIVE eBay Stores coaching series starting next week. Just head over to www.OnePercentCoach.com NOW to save your spot. With your first instant payment you will receive:
Over 4 hours of online educational instruction in the eBay Stores Success Video ($495 Value)

Complete transcripts of the entire video series

Checklists for you to stay on track with your Success

And links to all of the tools you will need to create your Success

Immediate LIFETIME MEMBERSHIP and access to a password-protected website ONLY for eBay Store owners who have purchased this video (known as the 1% club) AND

The top 10 success tips from incredible gurus in their fields…Catherine Seda – seo genius, David Frey – from THE online research tool Terapeak, Troy & Sarah of Period Paper – PowerSeller with an Award-winning store, and so much more
Next you get 6 hours of Profitable Newsletter training ($297 value)
Optimizing your profits through your newsletter list – your newsletter list is worth gold and I teach you how to take advantage of this profitable opportunity
And, if you act NOW, you will also receive 10 hours of Live One Percent Success Coaching (priceless!)
5 weeks of personal coaching and strategy sessions LIVE – I will personally walk you through the steps needed to make your eBay Store and business profitable and become part of that 1% (more information at www.OnePercentCoach.com )
Here are some of the great questions I have received so far about eBay Stores and the One Percent Coaching we are about to do:
I heard eBay Stores were going away; do I need this 1% training?
eBay Stores are definitely not going away. In fact, I received this note from Rich (one of the head honcho's over at eBay Stores) while attending the eBay Fee webinars hosted by eBay:

And yes you need this training…if you are going to run a profitable business, you need this training. eBay Stores are one of the most powerful e-commerce tools you could use in your online business – but it's only powerful if you know how to use these tool. In the eBay Stores Success Video and One Percent Coaching we will teach you exactly what you need to know to use the profitable power behind eBay Stores.
AND, by correctly using this powerful tool you will be getting your customers coming in from Google instead of relying on eBay's ever changing search algorithm on their site. By understanding this one key feature of eBay Stores – ranking high on Google – you can completely bypass eBay's regular search and drive your own traffic to your eBay business. (AND we'll teach you how to get eBay to PAY YOU to do this!)
Why should I have an eBay Store if I can just use the new fixed priced listings that show up in main search?
Great question. Think of your eBay Store as a website…and then within that website there are 3 ways you can list your products; auction, fixed priced, and store inventory. Your eBay Store/website, for $16 a month, allows you to:
· Do advanced marketing
· Get ranked on the search engines (on the FIRST page)
· Develop a profitable newsletter list
· Upsell your products
· Make your branding consistent
· Have your own unique URL to ALL of your inventory
· Utilize the reports to fine tune your selling efforts
· Have an 800 number with direct access to a real person at eBay……
just selling on eBay using the 3 listing types WITHOUT and eBay Store will provide you NONE of these things.
Also, one of the best benefits of having an eBay Store…if you use it correctly it will lower your fees!
Will you teach us how to show up on the first page of Google?
Most definitely. Not only will I teach you how to show up on the first page of Google…more importantly I will teach you how to get your PRODUCTS on the first page of Google! (Watch for additional information about Google and your buyers in the next newsletter!)
Does eBay really pay us to have an eBay Store?
Yep. People who own the eBay Stores Success Video are now receiving up to 75% off their final value fees from eBay. Are YOU?
I spend too much time dealing with inventory and communications, can eBay Stores help me?
There are many free tools that go along with your eBay Stores subscription…do you know which ones they are and how they can help you save time and money in your business? I do and I'll show you too!
Janelle I get it and want my Store do be part of the 1%, but can't afford it right now, help!
We are here to help you Choose Success. How about a payment plan set up for exactly this situation?!! Yep, first time ever offered. Check it out at www.OnePercentCoach.com
Do we really get Live access to you during these 5 weeks of training?
LOL – boy am I getting this question alot. Guess people are thinking it's 'too good to be true' that they would get to spend 10 LIVE coaching hours with me for no additional costs. I am very much looking forward to hanging out with you and helping you become part of the 1% who GETS it and are making the profits this holiday season.
Who are your secret guests that you keep alluding to?
se·cret /si krɪt/ Pronunciation Key – Show Spelled Pronunciation[see-krit]
–adjective
| | |
| --- | --- |
| 1. | kept from the knowledge of any but the initiated or privileged…and if you purchase the eBay Stores Success Video I promise you will know the Secret guests very soon! Plus you guys know I always get super cool 'secret' guests on the show. You will love these gurus and their valuable information. |
You have a week to join in – don't be late – www.OnePercentCoach.com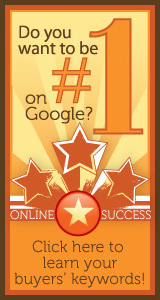 Latest classes added to Digital Downloads – get instant access to these powerful classes

Creating profitable subtitles in your listings – Creating profitable subtitles in your listings – WMV Video Download
"Brilliant as always!! I always kind of shy away from subtitles but now I am going to try them out! Thanks for the great information…as always!!!!"
Christina
"Detailed information about subtitles. We all knew "what" they were and that they were "there" but this drills us down to the nitty gritty. WHEN to use, WHY to use, HOW to create a keyword RICH subtitle, and BEST of all….. the scoop on the FREE subtitles coming in October! Increased profits for YOUR business is the underlying current of this worthwhile 39 minute webinar. Don't miss YOUR opportunity to take advantage of eBay's "gift" to us that Janelle so finely tunes for us!"
Jim & Barbara – Grandpas Trading Company
"Great, timely reminders on the best use of a subtitle! I'll be looking over mine and getting ready for the promotion.
Thanks Janelle!"
Alice

Etsy – where all things handmade go to be sold – WMV Video Download
"I enjoyed this webinar. It was soo good that I watched it a second time."
-Ani
"Amazing podcast! As antiques dealers, have to search the gray matter to see what will work for us on Etsy. Janelle does a fabulous job, as usual, of walking us through the site from setting up an account to shopping, to learning the "ropes". We are impressed with the professioal look of the site and the beautiful, detailed photos of the merchandise. We WILL be setting up an account and we WILL find something to sell to engage us in this venue. Watch the podcast and you'll be impressed too. If you absolutely have nothing to sell here, think of the site as a resource for "shopping", especially for the holidays. AND…. if you are an education specialist, you'll want to keep this information in the forefront for your students who may be potential Etsy sellers! Again, thanks for opening our eyes, Janelle!"
Jim & Barbara – Grandpas Trading Company

Twitter and the elusive attention span of a buyer – WMV Video Download
"This class was very helpful in understanding twitter. I had not realized it could be used for marketing."
Melanie – Wonderful Alpaca Products
"WHAT an exciting way to promote your business and keep in touch with what is going on in the world around you! Speedy means of communicating with both your current buyers AND potential customers! GREAT examples in this podcast. Will be watching it again and again as we learn the ropes. Off to complete registration and bio. Please "tweet" us in a day or two as we get some content posted!"
Jim & Barbara – Grandpas Trading Company

eBay Fee and Site Change Q3 – Part 1 of 3 – WMV Video Download
"Excellent webinar, Janelle! As always, you've taken subject matter that can be intimidating and confusing and broken it down to the nuts and bolts of what we need to know, especially going into the Holiday season on eBay. I'm very excited about the new Fixed Price changes and can't wait for September 16 to get here."
Marc
Alter Ego Comics – www.AlterEgoComics.com
E-Commerce Instructor
"This was a very helpful webinar. I couldn't have figured this out on my own, especially deciding if something should go into fixed price or auction listing now. And with the new changes and no cost to list a car for sale, I think I'll start selling cars!"
Melanie – Wonderful Alpaca Products
"Janelle, thank you for deciphering the eBay fee changes and providing us with up-to-date information! You take the "ouch" out of implementing required updates so we can continue to hit the ground running.
Knowing an eBay Educator extraordinaire gives me confidence to quickly navigate the details that at first appear over whelming, but after listening to your webinar gives me the knowledge necessary to keep my online business compliant with the mother ship!
Thanks for clarifying Fixed Price insert fees, which had always confused me as a strategy since I have "fixed buy it now" prices in my eBay Store. I will give it a try.
Now onward to parts 2 & 3 to get the whole picture!!"
You are a blessing to all of us!
Diane

eBay Fee and Site Change Q3 – Part 2 of 3 – WMV Video Download
"This is a "must listen" series for anyone serious about their business. Janelle is great with getting all the information out to us and explaining it in a way we can understand.
The checklists and timelines are wonderful!
Thanks, Janelle!"
Judy
"Janelle,
We all so appreciate your time and effort! This was a fantastic class! I usually feel pretty "on top" of things, but you inevitably ALWAYS teach something I never knew about before!
Thank you, thank you!"
Jennifer
"Part 2 was as valuable as Part 1. You take the time to explain the eBay changes very clearly and set us up for success. I found this extremely helpful since I'm a powerseller for fabric as well as books (two completely different businesses) — the media tips were great. Lots to do & understand; you break it down into doable tasks on the checklists. Thank you for the information!"
Corrie

eBay Fee and Site Change Q3 – Questions & Answers – Part 3 of 3 – WMV Video Download
"You've listened to the first two classes and now you have a question? Chances are your question will be addressed in this Q and A session with our OSI Rock Stars.
A really great class to help answer those questions…as always, Janelle also gives her take on the changes with a positive insight. We need to think 'along the lines of the totality of our businesses, not just fees or prices'.
We learn very early in life, one of the most consistent things in life, is change. We have to choose how we deal with change. Janelle shows us how to make the most of the changes.
Janelle has earned her title of visionaire with her brilliant way of looking at where we are today and where we need to set our goals for tomorrow to be Successful!
Join the OSI Rock Stars for an insider's look at how and why changes can be positive and profitable for your business!"
Mary
Drei Katzen Media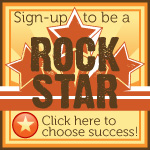 New Column – More Moola with Matty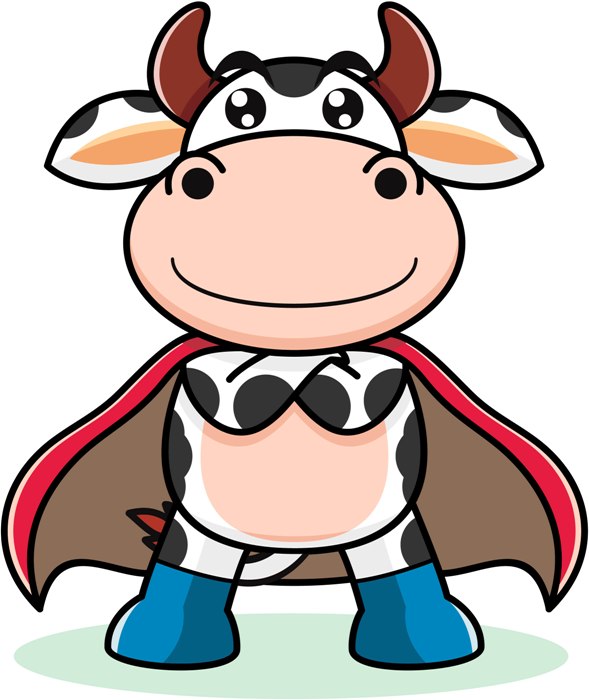 Hi everyone,
I LOVE getting fan emails from you – thank you for sending your More Moola money saving tips in. I'll be posting them as I can. Here is a moovelous one that was sent in by Moola lover Barbara…
"Glad Janelle has let you post. Great info you have to offer in the latest newsletter.
Thanks for letting us in on all Janelle's "secret" shopping tips! COOL!
I used to teach refunding and saving money at the supermarket classes in the adult education program in our
community,so have a few tricks in my bargain hat, as well.
You mentioned Walgreens and Rite Aid but am sure you are aware that CVS has a similar program with their
Bonus Bucks that are available each week. You can bank them and build them up and use just like cash to
purchase more bonus buys and specials and just keep it rolling! You need a CVS "Extra Card" to begin your
savings! That is where we get the stocking suffers to make holiday stockings for our six grandchildren, 4 nieces and nephews, 2 sons and their family, mother and sister. Then, we take the items that are left and do stockings for the less fortunate families in the community, both children and elderly in the nursing homes. The elderly are probably the most forgotten folks and many of them have no families to visit to care about them. Living in Florida, we have many, many elderly residents both in nursing homes and living lonely lives that are SO appreciative of any attention or visits!
Anyway, Matty, I'll send along more tips as time allows.
Thanks again!"
Amoozing tip Barbara – thanks for the information. We don't have CVS's over here in this pasture, so I am glad you filled us in.
Now if any of the rest of you have a More Moola tip you want to share, you can send me email at Matty@osirockstars.com
Milky Kisses,
Matty

New Classes for this week…
Hey…get registered ASAP for this week's classes. All OSI Live classes are fr-ee to attend and instructions are included during the registration process for both the podcasts and the webinars. Remember, you can either ask a question for our special guest or simply put "I Choose Success" in the question box.
9/9/08, Tuesday at Noon pst/3pm est – Extreme Blogging with Dany – Join blogging expert Dany Byrne and myself, Janelle Elms, as we spend 2-hours walking through how YOUR blog can be more profitable.
Watch this class at www.osiRockStars.com
9/10/08, Wednesday at Noon pst/3pm est – Holiday Sourcing with Colette of Worldwide Brands – Learn the best way to source for the upcoming and future holidays. Colette will also address the key things that sellers need to do with their suppliers that can make them best prepared for handling all those orders in the holiday season (i.e. streamline the order process, know the inventory levels, have products on hand, etc)
Watch this class at www.osiRockStars.com
9/11/08, Thursday at Noon pst/3pm est – Getting ready for the Holidays on eBay – The holiday buyers are arriving on eBay – are you ready? Come learn some holiday tips and tricks for getting more buyers AND profits this holiday season. Ideas will include tips for getting those buyers to return in January.
Learn what you need for the holidays on eBay by registering at: http://osirockstars.com/topic.php?id=703&replies=1
9/12/08, Friday at Noon pst/3pm est – Getting ready for the Holidays on Amazon with Cindy – Find out the unique traits of Amazon holiday buyers and how you can cater to them this season. Join Cindy Shebley of Clover City Consulting as she offers insights into these much sought after buyers.
New sales channel for many of you and that means new buyers. Learn about them by registering at: http://osirockstars.com/topic.php?id=703&replies=1
9/15/08, Monday at Noon pst/3pm est – Holiday researching with Denise of Terapeak – Want to know what's hot already for the holidays? Know that crucial profit window of when your holiday buyers will start buying in your category…and when they stop? Looking for the competitive advantage to attract those holiday dollars? Join our favorite Canuck from Terapeak, Denise as she shares all of this with the Rock Stars.
Join Denise and her valuable information by registering at: http://osirockstars.com/topic.php?id=703&replies=1
Tagged with: