Brilliant bloggers and their secrets (08 Sep 08)
In today's newsletter:
Janelle has finally lost it –

LIVE 5-week One Percent Coaching series

New Column – More Moola with Matty

– "we can't get you the milk for free, but we can come close"

Brilliant blogging

– right time, right message

$100 off Worldwide Brands Lifetime membership

Classes for this week –

Extreme Blogging and Holiday training for eBay, Amazon, doing research and sourcing

Joel Comm's latest BIG DEAL for $1.00

Gosh, I was really hoping tonight's newsletter would start…
My Niners won today so I am offering an incredible deal on…
But no…My Niners lost today.
But I am not sure why you need to suffer simply because, once again, Smith hurt his shoulder and couldn't play. Not that they would have won with him in there anyway…(wonder if I can buy them a defense on eBay? Or perhaps a new coaching unit?)
I digress…
My Niners lost, I have lost my mind, and it's only the start of the season. Those are the only reasons I could come up with to explain what in the world would possess me to offer the following opportunity…Go Team!
"The dictionary is the only place success comes before work. Hard work is the price we must all pay for success."

Vince Lombardi
Share the Success with friends – forward this newsletter onto them or let them know they can get their own copy at www.TheBusinessSuccessKit.com
Remember, you can read previous Success newsletters in the OSI Rock Star newsletter archives at http://osirockstars.com/?cat=5
For spur of the moment info, ideas, reminders or anything else I feel like Twittering about, follow us at http://twitter.com/osirockstars
And of course if you are part of the Triiibe – you can find me at http://www.triiibes.com/friends/JanelleElms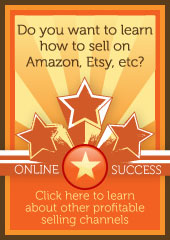 Janelle has finally lost it – LIVE 5-week One Percent Coaching series for the FIRST (and probably last) time ever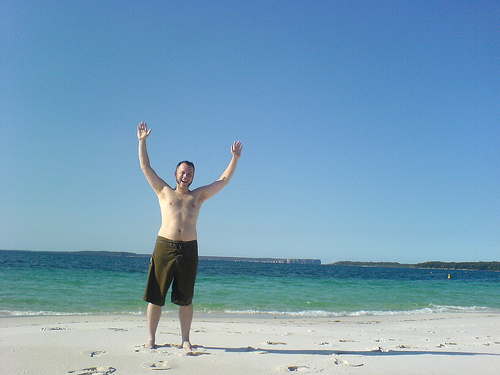 Imagine yourself this holiday season with numerous customers competing to win your auctions and driving your prices up. Your Buy It Now listings are ending within minutes of posting them. Money is coming so fast into Paypal that you can easily hire the neighborhood kid home for the holidays to help you with shipping all of these items. Your DSR's are high enough to earn 40% back from eBay because you already had in place your customer service points before the holiday sales began.
At the end of the evening you enjoy a rare moment with hot chocolate and the thought of just where all that extra money you are making is going to take you on vacation in January…Aruba, Belize, Costa Rica…all you know is that you want it to be sunny and with clear blue waves splashing against the warm sand you are lying on.
**Ding**
Another 'You've Got Cash' email just arrived in your inbox from PayPal.
'Hhhmmm, maybe a cruise to Greece instead' you ponder while contently heading back to the computer to add more inventory for those buyers to purchase. "Gosh", you think to yourself…"becoming part of the 1% Club was the smartest decision I have made for my business."
You already own the secret tool that can make this a reality…but now it's time to learn how powerful it really is.
Many of you are already familiar with the eBay Stores Success Video series that I offer. This amazing class includes ($495 value):
Over 4 hours of online educational instruction

Complete transcripts of the entire video series

Checklists for you to stay on track with your Success

And links to all of the tools you will need to create your Success

Immediate LIFETIME MEMBERSHIP and access to a password-protected website ONLY for eBay Store owners who have purchased this video (known as the 1% club) AND

The top 10 success tips from incredible gurus in their fields…Catherine Seda – seo genius, David Frey – from THE online research tool Terapeak, Troy & Sarah of Period Paper – PowerSeller with an Award-winning store, and so much more
Then I added 6 hours of Profitable Newsletter training ($297 value)
· Optimizing your profits through your newsletter list – your newsletter list is worth gold and I teach you how to take advantage of this profitable opportunity
And, if you act NOW, as an owner of the eBay Stores Success Video, you will also receive 10 hours of Live One Percent Success Coaching (priceless!)
· 5 weeks of personal coaching and strategy sessions LIVE!! I will personally walk you through the steps needed to make your eBay Store and business profitable and become part of that 1%.
"By following your creative solutions and innovative approach to running a successful eBay business, our sales have quadrupled in less than a month! I strongly recommend anyone serious about owning an eBay business take advantage of Janelle's knowledge and sage advice" –Rebeca D.
These One Percent Coaching sessions will take place each Friday for two hours and will include LIVE:
· Step-by-step how-tos that you can watch on your own computer screen
· Unique profit tips on utilizing the power of eBay Stores
· And some very cool, top secret guests will be appearing as well!
This One Percent Coaching will walk you through how to correctly set up an eBay Store to take advantage of the profit power of this tool. Each of the five classes will include:
· Step-by-step training
· Q&A
· Homework (c'mon, you knew with it being my classes you were going to have homework!)
· And Success checklists to help keep you organized
"Hi Janelle, WOW! Just wanted you to know that we have implemented just two of your suggestions so far, and our sales have already gone up by over 200%!! I can't wait to get to the rest of the information…" –Marnie J.
And the question everyone is asking me…why?
"Are you crazy Janelle? This will be a ton of work for you to put together and WHY aren't you charging more for it?" That's an easy one:
· Usually mentor programs (sometimes called inner-circle groups) are exhorbantly expensive. I think it's about time you quit paying for programs and started making money.
· I've bought a ton of products that might help my business (and I am sure many of them could if I actually opened the darn CD's) – but the programs that have benefited me the most are the ones where the actual guru mentored me.
· And I know if there is structure with actual training dates and homework, amazingly I actually follow through with the training…and I am hoping you will too!
· Plus I wanted you to have your eBay Stores in top shape for the holidays
Uhmmm, hello? What are you waiting for? The Niners to go to the SuperBowl again? Trust me, the eBay Stores Success Video series and this amazing One Percent Coaching will be a far safer and more profitable bet for you!!
PS – if you are already an owner of this series, you should have received an email from me over the weekend detailing how you can register your spot on these powerful One Percent Coaching sessions. If yours ended up in the black hole of lost emails, let us know and we will resend it to you.
"The best part, weekend sales doubled over the past 2 weekends! I attribute this to revising my store & listings to incorporate your suggestions." – J. Kim
New Column – More Moola with Matty
Hi,
I'm Matty the More Moola Cow – very nice to meet all of you. My first column was SO popular that Janelle even gave me my own email address – Matty@osirockstars.com I would love to hear your ideas and tips on saving More Moola!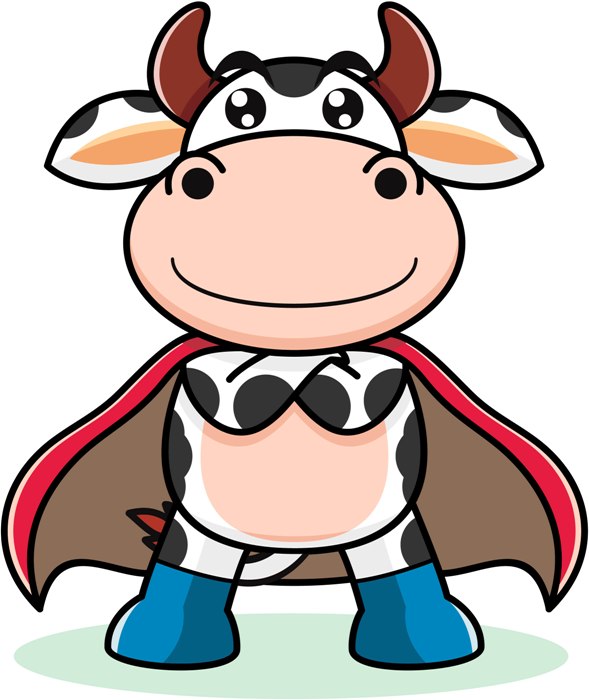 Janelle mentioned that some purse strings were being tightened around these parts and asked if I could help with my More Moola ideas, tips and tricks. Most of you don't know this, but Janelle is an amazing deal shopper. Last night she bought a total of $112 worth of groceries for $39. She's been known to do the most incredible deals online too having once got a $1200 Dell computer for $250 as well as a huge list of free and almost free things including business supplies, computer hardware, health & beauty products, and even furniture. Heck, the light fixture in her entrance way that everyone oohs and aahhs over, was a $4000 custom imported light from Italy, and she paid $175 for it. Brilliant girl learned it all from me, Matty!
So in the coming newsletters I will be bringing you MM Deals (More Moola deals) and MM Ideas to help save you money and make More Moola too! Here are a few to get you started:
Ebates – Now there are many companies out on the internet like Ebates, but they were one of the first and have been around for quite a while. Janelle has made/saved $1000's of dollars by using them. It's a free program to use and quite simple. Just:
Go to Ebates and sign up – you make $5.00 instantly as soon as you sign up!!

Whenever you are about to make a purchase online check Ebates 900+ stores to see if your store is included.

Click on that Store to save money and use their coupons.

Ebates then sends you money each quarter through a check or PayPal.

EASY
Walgreens and Rite Aid – Both of these stores have Free After Rebate programs that rock. For example, Walgreens this month has over $55 in products that are FAR (free after rebate). Janelle buys all of them and donates the ones that she isn't going to use to women's shelters. Also, with Walgreens if you ask for your rebate in the form of a Walgreens gift card, you get an additional 10% back! Which means this month a gift card in the amount of over $60! Both of these stores allow you to apply for your rebate online too – so you save postage as well.
Walgreens – http://www.walgreens.com/store/rebateclub.jsp
Rite Aid – http://riteaid.rebateplus.com/
Free Magazines – Janelle loves to read magazines for blogging and sourcing ideas, but hates paying for 'one more subscription'. So as she was 'googling' one day she happened upon a neat trick. If you type in the words 'free subscription' along with the type or name of the magazine you want, many times you can find a company that is sponsoring free subscriptions! WooHoo. Pink is one of her favorite magazines, and so she type in 'free pink magazine subscription' and found this link: http://www.mercurymagazines.com/pr1/121/12118 and now has the magazine coming for free! You can also do a general search for 'free magazines' and see what you come up with too. She also gets many great magazine for free by accepting their online digital versions through www.Zinio.com .
Well that should keep you busy saving Moola and making More Moola for a few days. I'll see you soon with many MM ideas, tips and deals. Can't wait to hear yours too!
Xoxo,
Matty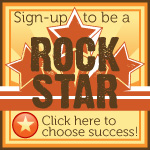 Brilliant blogging – right time, right message
Our Rock Star, Melissa of InfantTraveler.com lives in Alaska and always tells the most amazing tales of living in a rural, rugged and beautiful part of this country. And boy was it ever the right part of the country when the latest political news stunned almost everyone about McCain's running mate – Sarah Palin. Ever the brilliant entrepreneur, Melissa jumped right on it and posted some timely posts about this much searched subject on her blog at http://alaska-chapters.com. I hear more tales are on their way as Melissa mentioned that she saw Sarah at the Iditarod while they were both getting hot chocolate for their daughters. And she has photos of her from 4th of July where their children ran in the same race!
Brilliant job Melissa and we look forward to more tales of Mooses (Moosi, Meeses?), snow, community, possible future VP's, more snow, oh and can you include some stories of those ever-so-famous single guys up there too?
Check out Melissa's amazing and perfectly timed blog at http://alaska-chapters.com

$100 off Worldwide Brands Lifetime membership
Just a reminder…
If you are still not a member of Worldwide Brands yet, but are considering it – NOW would be the time to jump in. Now through next Monday (9.8), you can get $100 DOLLARS OFF the one-time super low cost of a Worldwide Brands Product Sourcing Membership and The Whole Sale Package Deal – you can get the details here:
Worldwide Brands Lifetime Membership
New Classes for this week…
Hey…get registered ASAP for this week's classes. All OSI Live classes are fr-ee to attend and instructions are included during the registration process for both the podcasts and the webinars. Remember, you can either ask a question for our special guest or simply put "I Choose Success" in the question box.
9/9/08, Tuesday at Noon pst/3pm est – Extreme Blogging with Dany – (If you haven't purchased your Blogging 3-CD set that gives you access to this impressive class, you can still do so at http://www.janelleelms.com/ebay-success-tools/blogging/ )
Join blogging expert Dany Byrne and myself, Janelle Elms, as we spend 2-hours walking through how YOUR blog can be more profitable.
Save your spot and share your blog at: http://osirockstars.com/topic.php?id=703&replies=1
9/10/08, Wednesday at Noon pst/3pm est – Holiday Sourcing with Colette of Worldwide Brands – Learn the best way to source for the upcoming and future holidays. Colette will also address the key things that sellers need to do with their suppliers that can make them best prepared for handling all those orders in the holiday season (i.e. streamline the order process, know the inventory levels, have products on hand, etc)
Register for this class at: http://osirockstars.com/topic.php?id=703&replies=1
9/11/08, Thursday at Noon pst/3pm est – Getting ready for the Holidays on eBay – The holiday buyers are arriving on eBay – are you ready? Come learn some holiday tips and tricks for getting more buyers AND profits this holiday season. Ideas will include tips for getting those buyers to return in January.
Learn what you need for the holidays on eBay by registering at: http://osirockstars.com/topic.php?id=703&replies=1
9/12/08, Friday at Noon pst/3pm est – Getting ready for the Holidays on Amazon with Cindy – Find out the unique traits of Amazon holiday buyers and how you can cater to them this season. Join Cindy Shebley of Clover City Consulting as she offers insights into these much sought after buyers.
New sales channel for many of you and that means new buyers. Learn about them by registering at: http://osirockstars.com/topic.php?id=703&replies=1
9/15/08, Monday at Noon pst/3pm est – Holiday researching with Denise of Terapeak – Want to know what's hot already for the holidays? Know that crucial profit window of when your holiday buyers will start buying in your category…and when they stop? Looking for the competitive advantage to attract those holiday dollars? Join our favorite Canuck from Terapeak, Denise as she shares all of this with the Rock Stars.
Join Denise and her valuable information by registering at: http://osirockstars.com/topic.php?id=703&replies=1

Joel Comm's latest BIG DEAL for $1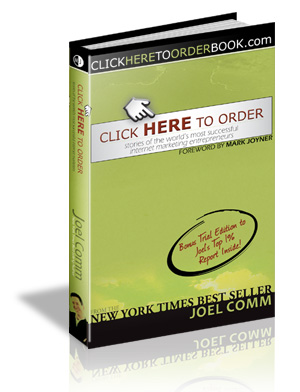 You guys know how much I love Joel's $10 Adsense Book and Club. And hopefully by now, you must have heard about Joel Comm's new best-seller, "Click Here to Order: Stories of the World's Most Successful Internet Marketing Entrepreneurs."
Did I say best-seller?
Yes! In just one day Joel's book hit the Amazon.com best-seller list, and sold out completely at BarnesAndNoble.com!
If you have already ordered the book, good for you! You are going to be so inspired by the stories in this book.
But if you haven't, I have some great news for you!
Joel has put together a special Click Here to Order Bonus Pack for those who have ordered the book.
The pack includes an instant download of:
- The first two chapters of the book (so you can start reading right away!)
- The missing chapter (not included in the book!)
- Seven audio interviews with legendary Internet marketers!
- The PowerNotes containing valuable lessons extracted from the book!
People who order the book simply need to enter their Amazon.com order ID, name and email on the main page and they get access to this material valued at $297 for just $1.00! You heard me…
One dollar gets you full access!
Well, here's the exciting news.
Joel is so confident that you are going to want to order Click Here to Order that he is willing to give you access to the bonus pack BEFORE you order the book!
Take note of this special code and enter it in the field requesting your Amazon.com order ID to get secret access to the bonus material now!
Secret Code: BONUS-ACCESS
I'm not sure how long Joel is going to leave this secret access open, so you are going to want to take advantage of it right away!
To your success!
Blessings,
j
Tagged with: