Do you have 12 seconds to help others? (03 Sep 08)
Hi
Our friends in the southern Gulf Coast area of the US are still in our prayers as they potentially prepare for yet another tropical storm series. For our friends in Florida as well as the eastern part of the entire US, our thoughts and prayers will be with you as you prepare for the next 3 storms that have already been named topical storms and are expected to become hurricanes.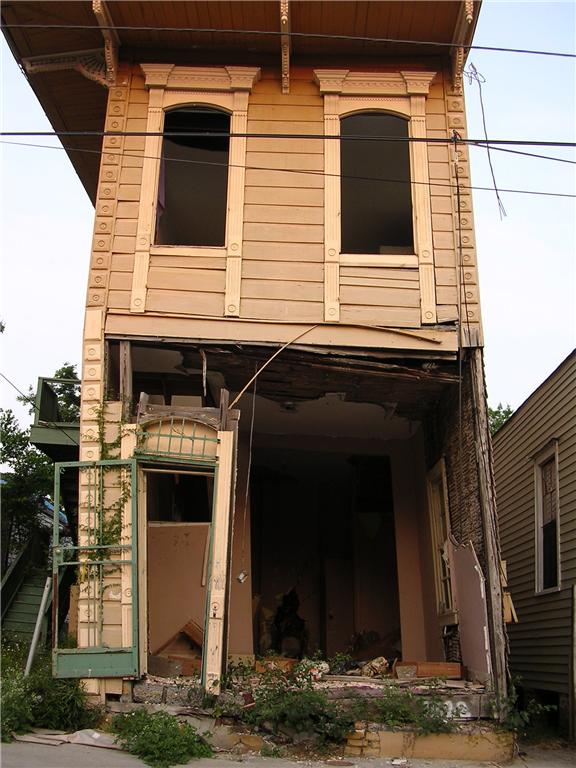 As many of you know I went through Hurricane Andrew and participated in the relief efforts for the anxious months afterwards. The people of New Orleans became very near and dear to my heart after a trip down there with Habitat 4 Humanity to rebuild houses. (You can see more of these photos at Flickr – .)
I was looking at the photos of the house we worked on last time I was down there and I couldn't stop thinking about 'will the nails I pounded in withstand these storms?' I just heard from the people I know down there and they have returned to downtown New Orleans to reopen the hotel they run. Although many are coming back to building and water damage, no power or running water and other disruptions, they are at peace that that is all that has occurred and they thank you for your thoughts, prayers and donations.
I hope it goes without saying that if you are buyer on the receiving end of something you have purchased from that area of the US that your patience level will kick into high gear with understanding of the situation.
If you are so inclined, please donate to help the urgent need of the Red Cross as they create safe places for people who are displaced with Gustav as well as the upcoming storms:

You can text on your phone the word 'GIVE' to 24357 – this will donate $5 and the $5 charge will be placed on your cell bill. (this was so easy to do – love that they have set this up).
You can also donate larger amounts easily online – http://american.redcross.org/site/PageServer?pagename=ntld_main

And if you would like to help with the rebuilding phase for these areas, please consider donating to Habitat For Humanity:
Building Assessment for Hurricane Gustav – https://www.habitat.org/cd/giving/donate.aspx?link=160
Thank you in advance.
blessings,
j
In today's newsletter:
New Column – More Moola with

– "we can't get you the milk for free, but we can come close"

Etsy

– using this new sales channel in your business

New eBay Fee changes

The 'interesting' phenomenon

eBay announcements

- bulk updates
I hope that you had a relaxing weekend…Labor Day was created in honor of the hard working people and their contributions to society – so nice job! You deserve it.
Kind of humorous to be an entrepreneur when these type of holidays come along. We don't really remember typical holidays as there aren't traditional days off in our world. But we do have the luxury of creating our own holidays…'my brain cells are dead day', 'stupid customer email day' (Cindy wins this one I think – you'll have to ask her the story), 'computer friendship day', 'take your friend to work day' (so they'll stop asking you when you are getting a 'real job' and realize how hard you really work), 'if Janelle gives me one more piece of homework I'll scream day', and my favorite that I'll soon be taking off, 'Football season opener day'. It's awesome being an entrepreneur. Go Niners!
Share the Success with friends – forward this newsletter onto them or let them know they can get their own copy at www.TheBusinessSuccessKit.com
Remember, you can read previous Success newsletters in the OSI Rock Star newsletter archives at http://osirockstars.com/?cat=5
For spur of the moment info, ideas, reminders or anything else I feel like Twittering about, follow us at http://twitter.com/osirockstars
And of course if you are part of the Triiibe – you can find me at http://www.triiibes.com/friends/JanelleElms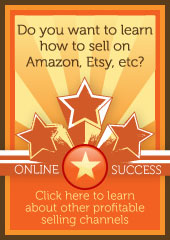 New Column – More Moola with Matty – "we can't get you the milk for free, but we can come close"
Hi,
I'm Matty the More Moola Cow – very nice to meet you.
Janelle mentioned that some purse strings were being tightened around these parts a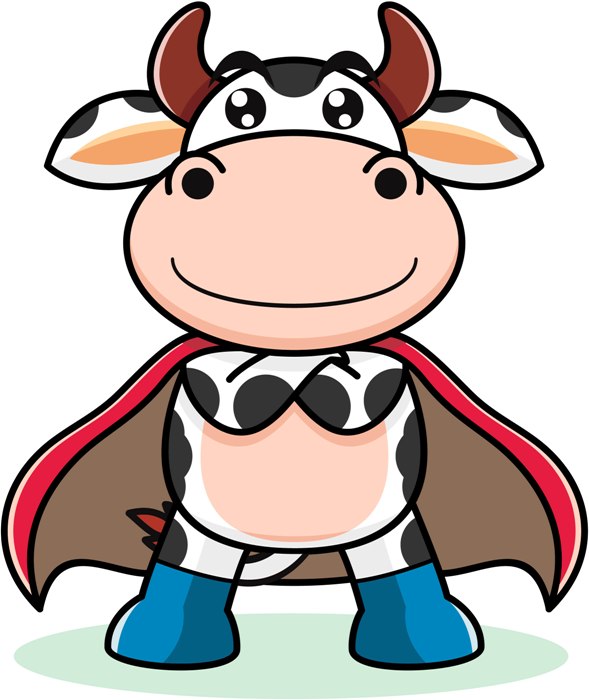 nd asked if I could help with my More Moola ideas, tips and tricks. Most of you don't know this, but Janelle is an amazing deal shopper. Last night she bought a total of $112 worth of groceries for $39. She's been known to do the most incredible deals online too having once got a $1200 Dell computer for $250 as well as a huge list of free and almost free things including business supplies, computer hardware, health & beauty products, and even furniture. Heck, the light fixture in her entrance way that everyone oohs and aahhs over, was a $4000 custom imported light from Italy, and she paid $175 for it. Brilliant girl learned it all from me, Matty!
So in the coming newsletters I will be bringing you MM Deals (More Moola deals) and MM Ideas to help save you money and make More Moola too! Here are a few to get you started:
Online selling MM tip:
MM Coupons & Deals:
Well that should keep you busy saving Moola and making More Moola for a few days. I'll see you soon with many MM ideas, tips and deals.
Xoxo,
Matty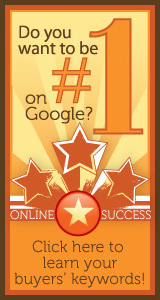 Etsy – using this new sales channel in your business
Do you do:
Photography

Jewelry

Clothing

Create music

Paint

Make candles

Soap

Furniture

Wedding favors

Bake cookies (for humans or pets)

or anything else that is handmade?

Learn how to add another powerful sales channel to your business with Etsy.
In this class you will learn not only how fun it is to be a buyer, but more importantly what those buyers are looking for. We will show you how to set up an account, list an item, understand fees and do marketing on Etsy.
We just finished putting up this latest class at the OSI Success Library. You can download it instantly at: http://www.e-junkie.com/osisuccesslibra/tag/7770/tag.php#Etsy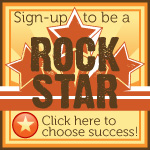 New eBay Fee changes
Yesterday – Motors changes started – can you say FREE listings?
In Two Weeks - fixed price changes go into effect – do you know which type of listing your products should be for the biggest profits?
In less than a month – free shipping promotion starts – eBay is giving sellers up to 40% back off their fees, do you know how to get yours?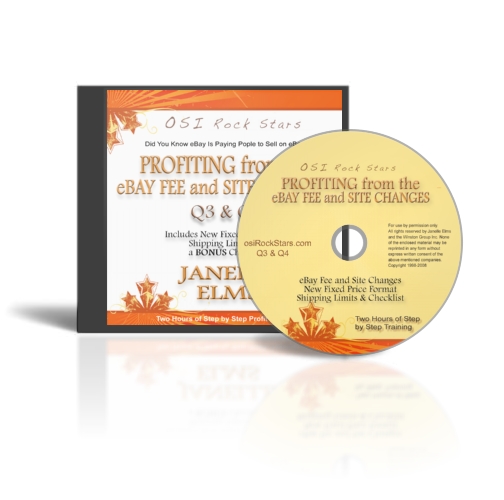 Do you know how to take full advantage of these opportunities for your business? The recent 3 hour eBay Fee & Site change training is now available for immediate download at:
The 3-part series can be found at www.osiSuccessLibrary.com/download
and if you would like a hard copy for your library, final orders are being taken for the pre-order cd at:
http://www.janelleelms.com/ebay-success-tools/q3fees/newsletter.html

The 'interesting' phenomenon
If your message isn't strong enough to turn some people off… it'll never be strong enough to turn even more people on.
- Received via Twitter
I received two very telling emails this last week from a newsletter I had just sent out. One said:
'thank you so much for the information in your newsletter. It has saved me so much time and quite a bit of money in building my business. I am not yet a Rock Star but hope to join soon as that is one of my goals.'
This person is Choosing Success. They may not be a Rock Star yet, but they are in my book because of their attitude. I checked their eBay Store and they have instituted many of the tips we have provided in the Success Newsletter. Their listings have many of the details we have been teaching in the newsletter and I am sure they are seeing sales where others are not.
They may not be in a financial position at this point to purchase other products that OSI has created (their email continued to include personal financial information), but they are working hard towards their dreams and making them a reality by using the tools available to them now.
Later that same day I received this email based upon the same newsletter I had just sent out:
'thanks for sending out this information but I can't afford this. I can't do this on my income. Ebay keeps making changes and I can't do it. It is hard for me financially right now so I am thinking of just giving up. What do you think?'
Well, I think…
If you think you can't, you can't…
If you think you can, you can.
I don't mean to oversimplify this situation, but it truly does come down to just that. Two people, similar financial situation, one is choosing success and one is choosing that they can't do it. And guess what, both people will make those statements a reality.
Incredible how people's attitudes make all the difference in the world…speaking of…
I had this amazing thing happen that I couldn't wait to share with you. One of my friends knew I was about to go out for the evening and she said, 'pay close attention – I feel like something interesting is going to happen to you tonight.' What a blessing that statement was. MANY interesting things happened to me that night – one of them I am sure was the one she had the feeling about. But because I was paying attention, every person I met, every conversation I had, every event that was attended was done from the thought of 'ooh, is this where the interesting thing happens?' And it did, every time. How inspiring to be surrounded by people who express encouragement, support, excitement, adventure, passion, success, and motivation into my life every day. It is an amazing place to live – and it is an incredible place to grow a business from.
So who is around you? What words and thoughts do they speak into your life? Do they help you think and grow and experience and believe? What are you paying attention to? What are you surrounding yourself with? What words are you choosing to speak about your future reality? Any business success book worth its weight will teach you how powerful your words are as well as those you surround yourself with. You will start to mimic those people, think like those people, grow like those people, and believe like those people. Unfortunately for some this is a very unhealthy process because of what they are surrounded by…for others it will help create a wildly successful life filled with adventure and hope and dreams.
My background used to include negative people. People who told me I could never be anything. People who told me to give up. People who told me I couldn't do it. People who doubted me. And I believed them and started to give up on what was in my heart – what I knew I could accomplish in this world. I bought into their own 'belief system' about something they knew nothing about – ME. Slowly over time I replaced those people with the incredible people who surround me today. People who love, support, encourage, excite, and sustain the passion I have for what I do. People who remind me that I can do this. People who believe in my dream. People who help guide me into making that a reality. Wow. I am very blessed.
A couple of years ago I made the decision to share those blessings by opening the Online Success Institute where other success-minded people could share in the network I had built of incredible speakers. This is where the Success Newsletter and OSI weekly classes come from – which are open for anyone to read/attend. From that evolved the OSI Rock Stars which is the private membership group comprised of people who I want surrounding me and visa versa. When developing OSI Rock Stars I envisioned a place unlike anything else on the internet. Where success-minded entrepreneurs could go to not only learn everything they needed to be successful – that would be the easiest part as I had an amazing network of brilliant success gurus in my contact list…but also a place where they could find support without belittlement of their ideas, encouragement without the typical ego statement of 'I am not sharing my secrets', growth without coddling, and even a safe place to go when the day (or fee change, customer, computer problems, etc) wasn't quite going the way they hoped without the typical mob downward negative spiral of people jumping on that same thought. Instead they would raise each other up when needed and with their multiple talents would collectively & exponentially grow from having dreams turn into a reality of a successful business. OSI Rock Stars became one of my passions – well, truthfully, the people of Rock Stars have become my passion. I believe in their dreams as much, if not sometimes more, than they do. I stay up half the night helping them work out a business plan that isn't going quite right. I drop everything I am currently working on to call in my contacts to help someone who's inventory didn't arrive in time for shipment. I monitor their competition and let them know about updates. I email them with pr opportunities that come my way. I watch their websites and congratulate them on the new design. I am SO proud of them – everyplace I go I brag about their successes – small or large, doesn't matter… My passion and ability to work this hard comes from the fact that they are constantly choosing success.
I even watch for signs of 'wolves' infiltrating my Rock Stars world. As I mentioned, OSI Rock Stars is a private membership group. I am very protective of those who choose Success and I am very protective of their dreams. Just because you pay your monthly dues does not mean you get to be a Rock Star. I know that is how it works with most sites…all they care about is that you pay your money, and then what you do with the information is your deal. But not at OSI Rock Stars. I believe in you, the other Rock Stars believe in you – and we won't let you coast through life nor your dreams. We want you to be everything you can be. Everything you know you can be.
Have I removed people from the site? Definitely. OSI Rock Stars is my dream. It is also the site of people who have dreams I believe in, hopes that will be encouraged. And I will passionately protect that right to Choose Success and keep them surrounded by others who share that dream of Success.
As one Rock Star said to a new member…"welcome to our family". It's very true. OSI Rock Stars is unlike anything else out there. And I am very protective and very proud of our family.
A special thank you to my friend for surrounding me with that unique message before I headed out for the evening. Everything became 'interesting' because you had reminded me to be aware of that possibility.
What are your possibilities? Who is encouraging you to make those a reality?
eBay Announcements – http://www2.ebay.com/aw/core/200808.shtml#2008-08-29150606
eBay just released this info, yeah:
Hi everyone…As previously announced, sellers now need to specify a domestic shipping price on all their listings so that buyers know what the item's total cost will be.
To help sellers add this information to multiple listings at once, we've added new functionality which is now available in Selling Manager and Turbo Lister. Learn more by visiting our Frequently Asked Questions. http://pages.ebay.com/sell/August2008Update/OtherFAQ/#6
Sincerely,
Kristina Klausen
Senior Director, Shipping

blessings,