Learning the Inside Baseball of Online Retail from the Kansas City Jubilee with Cliff Ennico (02 Oct 11)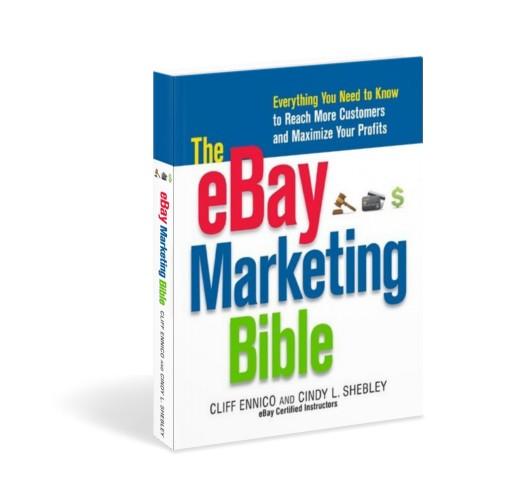 LEARNING THE "INSIDE BASEBALL"
OF ONLINE RETAIL
By Cliff Ennico
I had the honor last week of speaking on e-commerce legal and tax issues for the Kansas Jubilee eBay and eCommerce Conference at Fort Hays State University in beautiful Hays, Kansas (www.kansasjubilee.net). This annual event brings together eBay, Amazon, Bonanzle and other online sellers throughout the midwest to compare notes and learn the latest online selling strategies.
Some of the attendees shared with me the important lessons about online selling they learned at the Hays conference. Here they are, in their own words.
"When you are selling on eBay or Amazon, you have to remember that you are just the same as Dillard's. You have to act professionally, and give your customers the same quality experience they would get in a brick-and-mortar store. If you are not prepared or disciplined enough to do that, do not sell online." Joseph "Uncle Joe" Adamson, eBay Certified Business Consultant and Education Specialist, Oklahoma City, Oklahoma (www.unclejoeradio.com).
"The biggest challenge online sellers face is tracking their income and expenses and staying in compliance with taxes. Small business owners have to spend way too much time on financials, often to the detriment of doing what they love – running their businesses! Outright.com, an online accounting tool, can help these businesses thrive by making these tasks simple and easy." Jennifer Dunn Escalona, Community Manager, Outright.com, Atlanta, Georgia.
"I learned that 'microsites' – websites that reach small, highly targeted communities of collectors – are often the best places to sell antiques and collectibles." Del Paeske, Keizer, Oregon (www.itsallwrite.biz).
"Seven years ago I sold books on eBay for five years. I got burned out and abandoned my Seller ID and a 1,200 feedback score. I now sell books on Amazon.com and after this weekend I want to sell on eBay again." Lucian Siedler, BRTCO-Amazon, Asheville, North Carolina.
"I learned that all of us have started at the same position on eBay, we've all been new at this once, and by networking and making mistakes and never giving up we can succeed. Oh, and that you should always offer your customers 'free shipping' wherever possible." Jan Maughmer, Kansas City, Missouri.
"That a successful online business looks a lot like an octopus – you have the 'head' which is your own business website, the 'tentacles' which are your outposts on eBay, Amazon and elsewhere, and the 'suckers" which are your Internet marketing tools driving customers to your website and outposts. A very compelling metaphor!" Lacy Bruggeman, Misslacyg's Market of Miscellany, Hays, Kansas.
"If you don't track your numbers, you will never really know if your way of doing business is profitable." Leanne Skrok, The Designer Family, Edmond, Oklahoma.
"The importance of getting a federal trademark if you have a really cool name for your business, and making sure to protect it if you see someone using the same name to sell similar stuff." Kim Everitt, WalkInAuction, Denver, Colorado.
"The things you need to do to avoid an IRS audit, and especially the tips on how to claim your pet as a tax-deductible 'guard dog'!". Michelle Petersen, Happy Dog Deals, Osborn, Missouri.
"Learning about how to limit your liability for 'ripple effect' damages, so for example if I sell someone a dress on eBay, they wear it to a corporate function and there's a wardrobe malfunction that causes the buyer to lose her job, I won't be liable for anything other than the price she paid for the dress to begin with." Linda Wolff, L&P Enterprises LLC, Northglenn, Colorado.
"I've been selling on eBay for some time now, and it was very interesting to learn the details of selling on Amazon.com and other online platforms." Paula Hughes, Occasions2go, Kansas City, Missouri.
"How to search items on eBay to find out what they normally sell for, and also how to pick the right keywords for your listing titles and item descriptions so you can get your listings noticed by search engines." Dottie Caldwell, Solomon Valley Books, Russell, Kansas.
"Discovering the vast variety of products that can be marketed and sold. It has made me realize I too can build a small business doing something I love. And, it's shown me there is a possibility my business could someday turn into a larger one. For someone just starting out that knowledge is invaluable." Rachel Lundy, Midnight Software, Kansas City, Missouri.
"Learning how to find inventory in thrift shops – the stuff that sells well on eBay, and the stuff you should pass on. It was amazing to learn, for example, that teeshirts from little-known rock and roll bands often sell better on eBay than teeshirts showing the Rolling Stones or Beatles!" Danni Ackerman, Udderly Good Stuff, Las Vegas, Nevada.
"The importance of having a great good accountant when you're first starting out." Kat Simpson, Kat's Boutique, Mount Plymouth, Florida.
"How others sell!". Karin Banghart, Glam-R-Us, Windsor, Colorado.
Cliff Ennico (www.succeedinginyourbusiness.com), a leading expert on small business law and taxes, is the author of "Small Business Survival Guide," "The eBay Seller's Tax and Legal Answer Book" and 15 other books.
Tagged with: