Your Terms and Conditions of Service on eBay (27 Jun 10)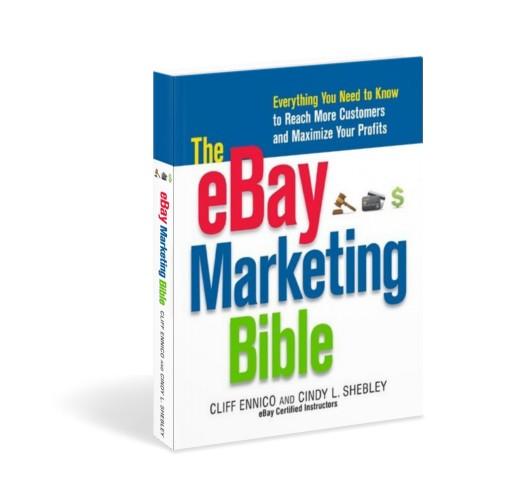 YOUR "TERMS AND CONDITIONS OF SERVICE" ON EBAY
By Cliff Ennico
I was privileged to speak at last week's eBay Radio Party in Las Vegas on the topic of "Legal and Tax Update for eBay Sellers". I devoted a good part of my talk to the importance of developing "Terms and Conditions of Service" and making sure they appear on all of your eBay listings, your eBay Store, and so forth.
No sooner did I arrive home from the event, than I received an e-mail from eBay telling me that an eBay seller had just posted a listing for something I was looking for – an antique figurine which I wanted to buy for my wife (just in case you don't know, you can "save" searches on your "My eBay" page, and eBay will notify you when a listing comes up that matches your description).
I was getting ready to bid on the item when my eyes drifted down to the seller's "Terms and Conditions of Service". Here it is, in its entirety, exactly as it appeared in the listing:
"INSURANCE IS INCLUDED IN SHIPPING PRICE.PLEASE SEE ALL PICTURES AS THEY ARE DESCRIPTION.SALES ARE FINAL NO RETURNS , ALL ITEMS INSPECTED BY 8 SETS OF EYES BEFORE LIST. NO RETURNS FOR DO NOT LIKE, DO NOT FIT, ETC.PLEASE READ VERY CAREFULLY, AS I CAN NO LONGER LEAVE FEEDBACK UNTIL RECEIVED DUE TO THE FOLLOWING REASON, STARS, ARE THE SELLER'S PERFORMANCE, NOT EBAYS, FEEDBACK IS NOT THAT IMPORTANT ANYMORE, THOUGH POSITIVE IS GREATLY APPRECIATED IF YOU ARE HAPPY WITH YOUR ITEM, IF NOT CONTACT ME, AND I HAVE HAD PEOPLE LEAVE POSITIVE FEEDBACK, BUT LESS THEN 5 STARS WHEN ITEM WAS SHIPPED IMMEDIATE, EXACTLY AS DESCRIBED,I COMMUNICATED WHEN PAYMENT RECEIVED AND SHIPPED,& some of these were in first class $4.00 shipping charge they left a 1 instead of 5, when I indeed paid extra to ship. I URGE YOU, SEE THE SHIPPING PRICE BEFORE YOU BUY OR BID, BIDDING OR BUYING MAKES YOU LEGALLY RESPONSIBLE FOR AGREEING TO THE SHIPPING PRICE, SO BEFORE YOU LEAVE ME LESS THEN 5 ON THE STAR FOR THE SHIPPING PRICE, OR ANY STAR, PLEASE CONTACT ME FIRST BEFORE LEAVING, AND I WILL BE HAPPY TO SHOW YOU THE SHIPPER'S INVOICE. I ONLY SHIP PRIORITY, WITH A TRACKING NUMBER, AS IT IS THE FASTEST, ,METHOD AVAILABLE AND I SHIP IMMEDIATE ON BUSINESS DAYS. ALSO 1ST CLASS IS ONLY UP TO 13 OZ, AND PEOPLE TEND TO CUT THE SMALL BAGS, AND TEAR THE ITEM, SO NO MORE SMALL 1ST CLASS BAGS. . I DO CHARGE $1.00 HANDLING FEE FOR TAPE, TISSUE, BUBBLE BAGS, INKJET INK FOR PRINTER, ETC., SO IF YOU FEEL THIS $1.00 FOR HANDELING IS UNREASONABLE ENOUGH TO LEAVE A LOW STAR RATING, I URGE YOU NOT TO BUY OR BID AS THIS IS CLEARLY DISCLOSED. WHEN A NEW FEEDBACK SHOWS UP, SO DO THE STAR CHANGES. I THANK YOU IN ADVANCE, AND WISH YOU HAPPY EBAYING AND THANKS FOR STOPPING HERE."
Can you think of several good reasons why I ended up not bidding on this item? First, the seller did not give due regard to grammar, syntax, punctuation or spelling (I suspect the seller does not speak English very well). Second, the seller appears to be a bit paranoid, saying he will provide "no refunds or exchanges" even in situations where the item arrives in damaged condition (which, given the nature of the item, it well might). The reference to "8 sets of eyes" is way overkill – even if 50 sets of eyes look at an item before it is shipped, it could well be damaged in transit. Clearly, this seller has had difficulty with buyers in the past who have given him less than a perfect 5-star rating on eBay's Feedback Forum.
Gee, I wonder why . . . ?
When putting together your Terms and Conditions of Service, make sure:
· they are written in plain English (no "legalese" as it will scare buyers off);
· to use your "spell and grammar check" tool to make sure English speaking people can read them; and
· they are as buyer-friendly as possible so people feel comfortable bidding on your buying your merchandise.
About 100 of eBay's top sellers plus a view of eBay's certified vendors attended the Radio Party event in Las Vegas. Here are some new resources for people selling merchandise on the world's biggest e-commerce platform:
· Need to borrow money to finance your eBay inventory but can't borrow from a bank and don't qualify for a "microloan" from the SBA? Kabbage.com, based in Atlanta, Georgia, will make small loans (in the $5,000 to $12,000 range) to qualified eBay sellers without collateral or a personal guarantee.
· Struggling with the recent eBay site changes? A new DVD, "Profit from the eBay Fee & Site Changes" by eBay experts Janelle Elms and Cindy Shebley, will walk you through them and teach you how to cope (the two DVD set is available for $25 at www.osirockstars.com).
· Can't figure out how to make Facebook work for your business? The Web Sellers' Circle in Seattle, Washington, offers a multi-DVD set called "Grow Your Business on Facebook" that will take you step by step through the process of building a compelling presence on the world's leading social media website (the first DVD, called "Fan Pages on Facebook," is available for $14.99 plus $2.50 s/h at www.websellerscircle.com).
Cliff Ennico (crennico@gmail.com) is a syndicated columnist, author and former host of the PBS television series "Money Hunt." This column is no substitute for legal, tax or financial advice, which can be furnished only by a qualified professional licensed in your state. To find out more about Cliff Ennico and other Creators Syndicate writers and cartoonists, visit our Web page at www.creators.com. COPYRIGHT 2010 CLIFFORD R. ENNICO. DISTRIBUTED BY CREATORS.COM
Tagged with: