7 Things You Should Be Doing Between Now & April 15th – Part 2 (30 Mar 10)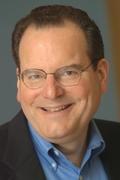 SEVEN THINGS YOU SHOULD BE DOING BETWEEN
NOW AND APRIL 15 [Part 2]
By Cliff Ennico
#5: Escrow Your First Quarter Estimated Tax Payment
If you will owe the IRS at least $4,000 in taxes this year, you can't just wait and pay the whole thing on April 15. You are required to estimate your taxes due for the current year and pay them in four quarterly installments.
If you have to estimate taxes this year, the first estimated tax payment is due . . . on April 15.
That's right. No sooner have you caught up with the IRS and paid them whatever you owed for last year, you've got to pay them some more for this year.
To find out how much you owe, you basically have to do a mini tax return for the period from January 1 to March 31 this year. If you don't have enough time for that, take what you paid the IRS in taxes last year, add ten percent, then divide by four and pay the resulting amount. That's called a "safe harbor," and even though it may not be 100% accurate, the IRS won't charge you interest or penalties if you calculate your estimated taxes that way.
Paying estimated taxes is a hassle, but it becomes a real nightmare when you don't have enough cash in your business checking account to pay the quarterly levy. Here's a tip: start escrowing for estimated taxes. Total.your gross income each month, take one-third (33%) of the total, withdraw that amount from your checking account, and deposit it in a savings or other interest-bearing account. Run your business on whatever's left over in your checking account.
When an estimated tax payment becomes due, calculate what you owe, then write the check from your savings account. If you did it right every month, there should be more than enough. If there isn't, write a check for the balance from your checking account.
#6: Consider Asking for an Extension of Time to File
There is nothing illegal, immoral or fattening about asking the IRS for more time to file your tax return. Many accountants, lawyers and other tax preparers do it every year – they are so busy helping other people file their returns on time that they leave their own returns for last. Contrary to popular rumor, there is no greater risk of being audited if you file your tax returns late, as long as you have properly asked for an extension.
If you are a sole proprietor or single member limited liability company (LLC) who files on Schedule C, you can get an automatic six month extension for your tax return (until October 15) by filing IRS Form 4868 before April 15. If you are a partnership or multi-member LLC, you can get an automatic five month extension (until September 15) by filing IRS Form 7004.
Just remember, though, that while you can extend the time for filing your return, if you OWE the IRS money for last year, you cannot extend the time for paying it. It is due on April 15 . . . period. Also remember that if the IRS owes YOU money, extending the filing date also pushes out the date you will receive your refund.
#7: Determine NOT to Go Through This Again Next Year
Every year we find ourselves saying the same thing . . . "next year, I'm going to get organized so I don't have to go through this last minute rush!" When next year rolls around, we find ourselves saying it again.
Make this the year you break the vicious cycle. Set aside two hours on the last day of each month to update your business records. Begin by calculating your income: review your cash receipts, checking account statements, credit card statements and PayPal statements for the month, total all deposits, and record the total as "income" for the month. Next, calculate your deductible expenses for the month: review the same statements, total all expenses by deductible category (for example, "medical", "charitable", "equipment", "inventory" and so forth), and record each total on a sheet of paper, Microsoft Excel® or QuickBooks® file labeled with the same category.
Do this regularly and with discipline, and your records will be 100% up to date by early January next year. Then, beginning February 1 (after you have received all of your W-2 and 1099 forms for the previous year), set aside one hour each day to working on your tax return – totaling the amounts in each income and expense file and posting them to the appropriate line item on your tax return. You should be done by February 15.
Last but not least, learn how to use TurboTax®. It's what all the pros use to prepare tax returns, it's relatively easy to learn (especially if you're not under time pressure to do so), and the cost is fully tax deductible.
Cliff Ennico (crennico@gmail.com) is a syndicated columnist, author and former host of the PBS television series "Money Hunt." This column is no substitute for legal, tax or financial advice, which can be furnished only by a qualified professional licensed in your state. To find out more about Cliff Ennico and other Creators Syndicate writers and cartoonists, visit our Web page at www.creators.com. COPYRIGHT 2010 CLIFFORD R. ENNICO. DISTRIBUTED BY CREATORS.COM
Tagged with: