7 Things You Should Be Doing Between Now & April 15 – Part 1 (30 Mar 10)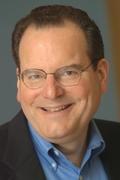 SEVEN THINGS YOU SHOULD BE DOING BETWEEN
NOW AND APRIL 15 [Part 1]
By Cliff Ennico
April 15 – the deadline for filing most federal and state tax returns – is only about two weeks away.
DON'T PANIC!!!!!!
The bad news is that it's too late to change anything you did during the 2009 calendar year. Backdating checks and books of account will get you thrown in jail.
The good news is that you still have enough time to do the job right. The even better news is that there are a couple of things you can do now to take some deductions – legally — before the April 15 deadline.
Here are seven things you should be doing right now.
# 1: Make Sure You Are Using the Right Tax I.D. Number. If your business is a sole proprietorship or single member limited liability company (LLC), and are using a federal tax ID number (EIN) for your business instead of your Social Security Number, you have to tell your tax preparer you are doing this.
Why? Because most tax preparers use TurboTax® or another tax preparation software product to do your tax return. When your tax preparer types in your Social Security Number, it becomes a "header" that appears automatically at the top of each page on your tax return. That's okay for the personal sections of your 1040, but it's NOT okay for your Schedule C. If the IRS does not see a return with your tax ID number on it, it will assume you have forgotten to file one and will ask you, not so nicely, where it is. You will then have to explain that you did indeed file a return, only under an incorrect number.
Your tax preparer will have to manually change the "header" on your Schedule C to reflect your tax ID number, so make sure you give him plenty of time to do so.
# 2: Make Sure You Are Accounting for ALL 2009 Income. The IRS hates it – I mean really HATES it – when you don't report all of the income you earned last year. While the IRS will often forgive taxpayers who overstate their deductions – the rules are horribly complicated, after all, and sometimes the IRS doesn't even grasp all the subtleties – they figure that every human being who is old enough to file a tax return should know how to add and subtract. Understate your income by more than 20%, and you are looking at fraud charges, and possible criminal liability.
Make sure you have looked EVERYWHERE for income you received in the form of cash, checks or credit/debit card payments. If you sell online, don't forget your PayPal account.
Next, collect all the Forms 1099, W-2 and K-1 you have received from people since January 1 (you did save these, right?) Total them all up, and make sure the amount you report as income on your 1040 is greater than the total income reflected on those documents. Remember that the IRS already has copies of these documents in their files, so if the total income you report on your 1040 is less than the total reported on these documents, you will have a lot of explaining to do.
# 3: Claim Every Possible Deduction. Tax preparers won't always volunteer information about what you can and cannot deduct. You have to do this yourself. Build a library of "most popular small business deduction books" (search that phrase on Amazon.com and you'll find a bunch of them), make a list of deductions you aren't already taking but may be eligible for, and then ask your tax preparer whether or not you qualify for those specific deductions.
Be conservative about taking "aggressive" deductions the IRS always zeroes in on, such as meals, entertainment, and travel to foreign countries. If you had too much fun doing it, you probably cannot deduct it.
# 4: Maximize Your Retirement Plan Contributions. The good news is that you can make a contribution to an Individual Retirement Account (IRA), a SEP-IRA, a profit sharing or 401(k) plan, right up until April 14, and it STILL counts as a deduction on last year's return. The even better news is that if you don't have such a plan already in place, you can set one up until April 14, make a contribution to it, and STILL take the deduction on last year's return. The even better news is that if you extend the time to file your return, you have up until the extended filing date (usually six months, but five months for partnerships and multimember LLCs) to set up your plan and/or make a contribution.
The bad news is that if you extend the time to file your return, you have to come up with the cash to make that contribution by the extended filing deadline. Fail to do that, and you may have to file an amended return, and you will almost certainly incur interest and penalties for taking a deduction under false pretenses.
More next week . . .
Cliff Ennico (crennico@gmail.com) is a syndicated columnist, author and former host of the PBS television series "Money Hunt." This column is no substitute for legal, tax or financial advice, which can be furnished only by a qualified professional licensed in your state. To find out more about Cliff Ennico and other Creators Syndicate writers and cartoonists, visit our Web page at www.creators.com. COPYRIGHT 2010 CLIFFORD R. ENNICO. DISTRIBUTED BY CREATORS.COM
Tagged with: